Review: Wise for Business Transactions
Discover multi-currency accounts and money transfers with Wise
General Information: Wise
Wise is a London-based financial technology company founded in early 2011 by Kristo Käärmann and Taavet Hinrikus (Skype's first employee). Formerly known as TransferWise, the company rebranded in February 2021 to reflect the significant expansion of its product portfolio. The company went far beyond its original mission of offering simple, quick and affordable money transfers. Wise became profitable just 6 years after being founded and has been exploring various expansion opportunities. Nowadays, Wise offers multi-currency accounts, a debit card, and a very solid proposition for businesses. Could it be the service your business needs? Read our in-depth Wise review below to find out.

Wise: Key Facts
| | |
| --- | --- |
| Founded | 2010 |
| Headquarters | London, UK |
| Customers | 10'000'000+ |
| Website | wise.com |
| Personal Banking | Free plan available |
| Business Banking | Free plan available |
| Sign-up Bonus | - |
Wise's Multi-currency account can help businesses streamline their financial operations by allowing them to hold and transact in multiple currencies within the same account. It also assists in cutting down on currency exchange costs by offering "real" exchange rate without any additional fees. In this article, our experts walk you through the benefits and downsides of using a multi-currency account for businesses and explain how these accounts work.
But before we jump in, we suggest you also explore our selection of apps, services and platforms that supercharge your business, and offer you to take a look at our curated list of the best bank accounts for businesses.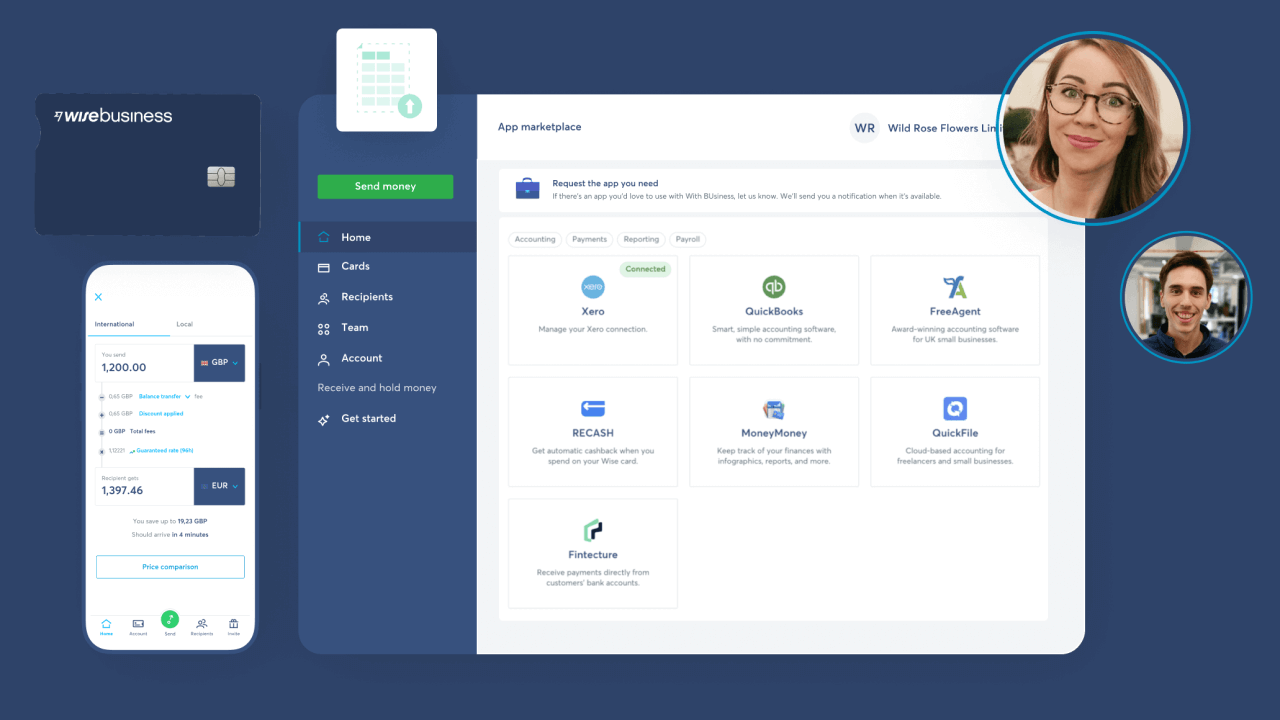 What is a Wise Multi-currency account for businesses?
Signing up for Wise Business grants you local bank account details for 10 different currencies. Once you have these, you can provide them to your customers and get paid from all over the world at no cost whatsoever.
Wise Business: Features
Get Paid Faster
With Wise, 50% of payments are either instant or arrive within an hour - and they're completely free for you as long as no currency exchange happens. You can also seamlessly collect money from Amazon, Stripe and many more popular services. And there is an option of creating liquid invoice templates where you can plug in your local bank details with a single click!
Wise Debit Card
Powered by Mastercard, Wise bank cards allow you and select employees of your company to spend money all over the world at a "real" exchange rate without any additional charges. As a bonus, you get instant notifications and a real-time cash flow overview in your Wise app, along with an ability to set spending limits for each card. You can also freeze/unfreeze cards with a single tap in case the card gets lost or the person holding it is attempting unauthorized transactions. You can also get virtual cards - and you'll get the details of these immediately, allowing you to set up Google Pay or Apple Pay the moment you order one.
Wise business debit cards also feature... Cashback! Your business accumulates 1% of all eligible transactions' amounts, even if these come from employees' expense cards.
Accounting Software Integrations
Wise features an "out-of-the-box" integration with multiple accounting platforms like Xero, QuickBooks and FreeAgent.
Bank Accounts for Individuals
Read our detailed reviews of personal bank accounts available at some of the world's most popular online banks, compare the plans they offer, explore their pricing and discover all the hidden fees.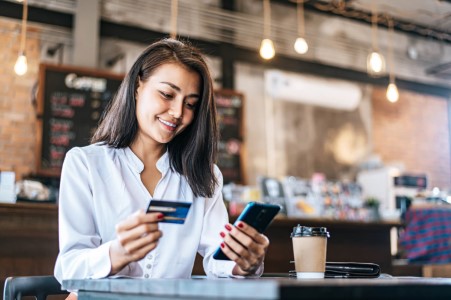 Wise Open API
For the tech-savvy (or these who have a developer on their team), Wise offers an incredibly powerful and easy-to-learn Open API. Extensive documentation, a sandbox account and 24/7 customer support - it's very easy to automate your payment flows or connect various financial services and business tools.
Wise as a Banking Service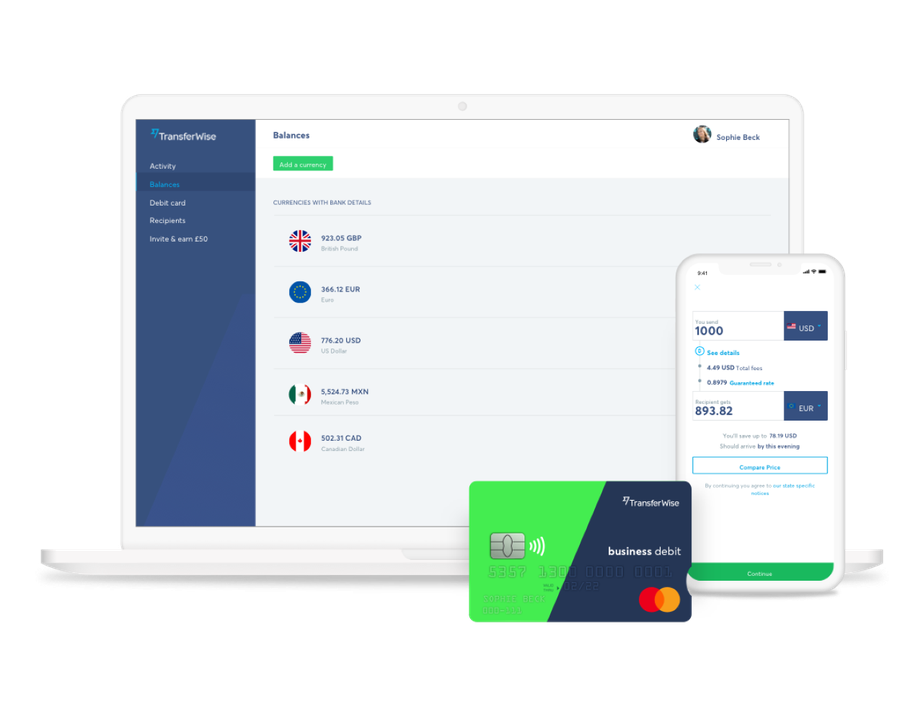 Frequently Asked Questions
Where is the Wise Borderless account?
Wise's "borderless account" is now called "Wise multi-currency account". It is essentially the same service under a new name that better reflects the purposes behind it.
Are there limits on Wise business debit cards?
Yes, and they differ based on the country your business is registered in. For example, for UK/EU businesses, your monthly limit on card payments is set to €/£ 30'000 per month and €/£ 10'000 for any single payment. Take a look at this help article to find out more about Wise card limits.
How much does Wise business account cost?
Opening a Wise account for your company is free. You only pay a fee (which is clearly displayed as you're making a transaction) when you use Wise to convert between currencies. This includes Wise debit card payments in currencies you do not have in your account. There is also a one-off fee for setting up international bank account details - it's approximately €30, but varies slightly for each country.
Does the person I send money to need a Wise account?
No. Once you send money from your Wise business account, it gets sent directly to recipient's bank account. You can send money to anyone (person or business) - they don't need a Wise account of their own to get the transfer.
Is Wise safe to use?
Wise is a fully registered financial institution providing e-money services to individuals and businesses. The difference between Wise and any bank is that Wise can not, by law, invest or lend out customer money to any third parties. Which is why all of the funds on Wise accounts are protected about market fluctuations and turbulence. Wise is also regulated by FCA and is legally obliged to store all customer deposits at a licensed bank, and it does so, diversifying the money between 5-7 big banks in order to further reduce the risks.
How long does verification for businesses take at Wise?
An average time it takes for verification to complete is 2 to 3 business days. This can be delayed in case your business engages in activities usually associated with high risk (e.g. adult content, digital assets, gambling and such).
Can I use Wise business as a freelancer?
Yes, absolutely - as long as you're a registered legal entity. Wise is a great choice for a freelancer looking to simplify the process of getting paid from all over the globe.
Bank Accounts for Businesses
Time is money if you're a business owner, franchisee or a freelancer. Discover modern mobile-first bank accounts for companies of any scale and explore unique features and products built for digital-native business owners.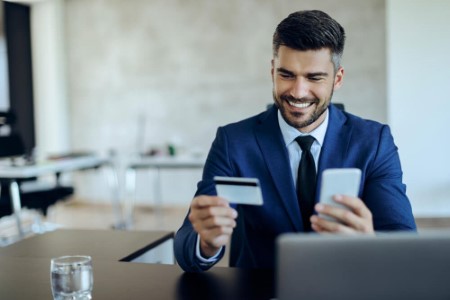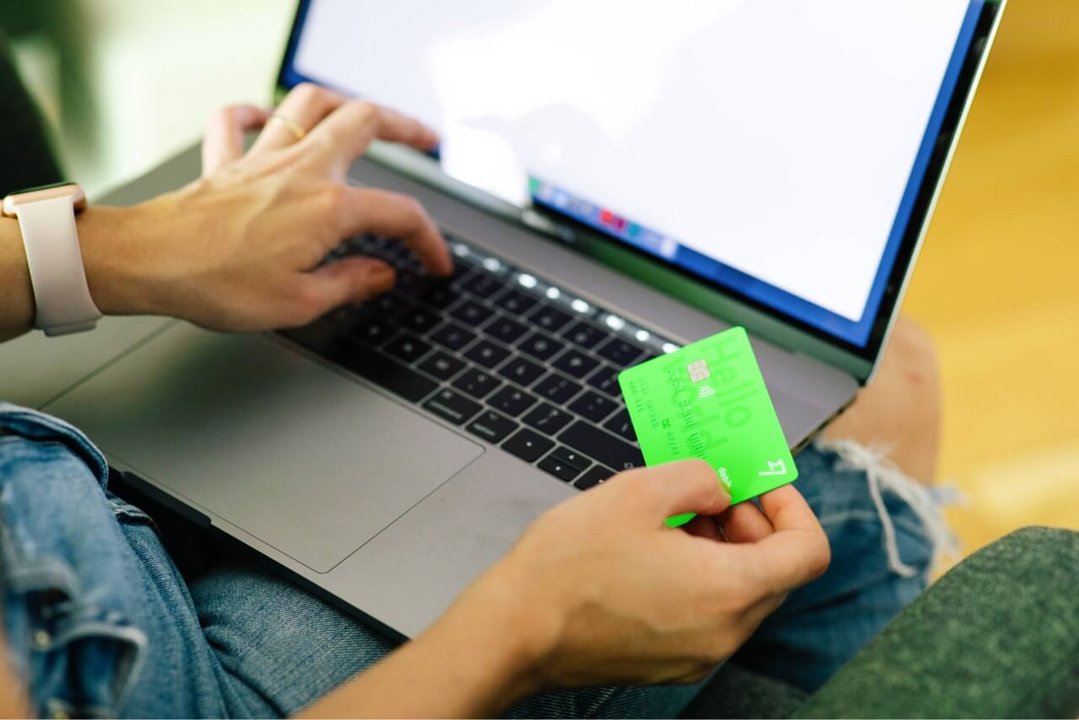 Wise: Pros & Cons
Advantages
Sending money to over 50 countries using a single account is insanely convenient for a truly global business or a "digital nomad" freelancer without borders.

Lowest money transfer fees on the market. Comparing with competitors like Remitly, WorldRemit and MoneyGram, Wise consistently ranks as the service with the lowest fees.

No monthly fees. Thus, apart from saving time, there really is no reason to not get an account with Wise, even if it's just for super-niche use cases in the future.

Mid-market exchange rate offered for fx transfers and very transparent pricing shown to users makes Wise a very "honest" service with no surprises.
Downsides
No support for cash or cheque payments. Not surprising for a digital-only business, but you need to keep that in mind.

Not a "full" bank account. This has its advantages, but it would still be nice to have a "one-stop-shop" business banking account.

Wise Multi-currency (Business): Our Verdict
In conclusion, a Wise multi-currency account is a valuable tool for businesses that operate in multiple countries or deal with international clients. While there are several options available when it comes to multi-currency accounts, Wise stands out due to its competitive exchange rates, intuitive interface, and excellent customer service. Overall, our assessment is that Wise Multi-currency account truly is a wise choice for businesses looking to simplify their global financial management.
Featured Content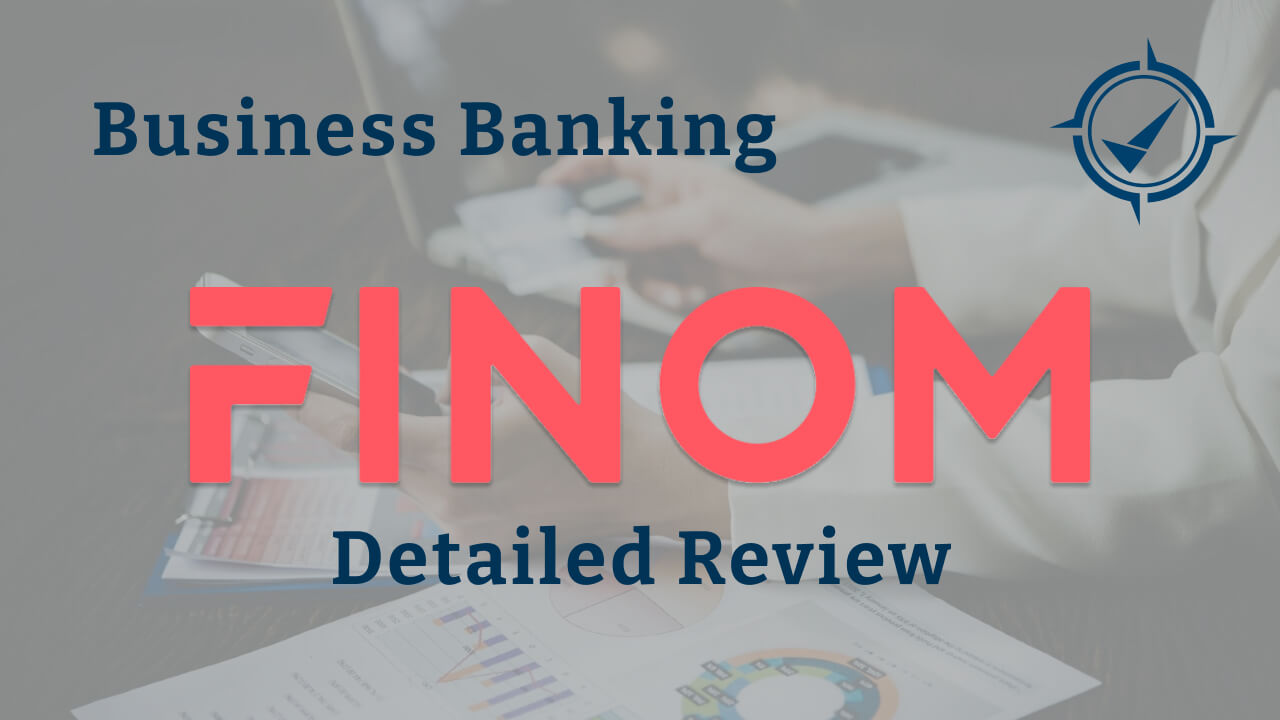 April 03, 2023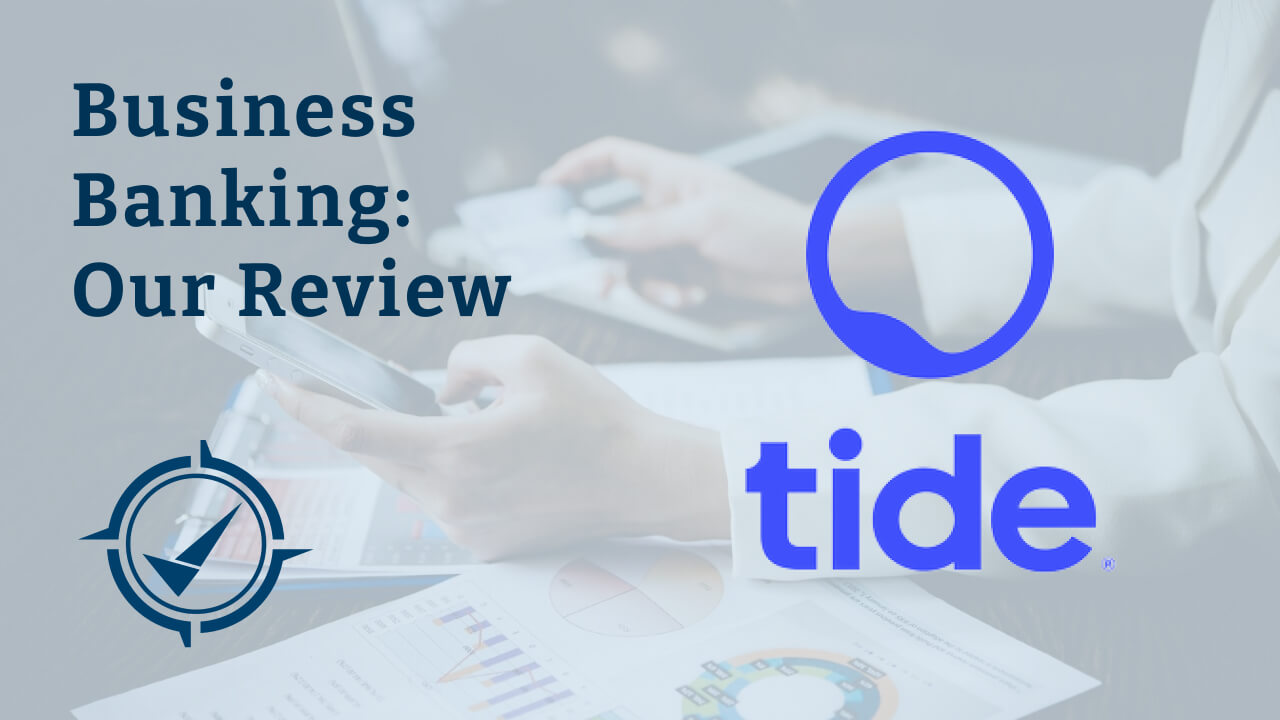 December 20, 2022