Anytime Business Bank: Review (2023)
Learn more about Anytime's features and pricing in our comprehensive review
---
Anytime is an up-and-coming neobank based in Belgium and France that offers business banking services, as well as propositions for expats, companies, and associations. A mix between traditional "brick-and-mortar" banks and their mobile-first neobank counterparts, Anytime aims to merge the benefits of both in a single comprehensive package.
Anytime: Quick Facts
| | |
| --- | --- |
| Year Founded | 2014 |
| Headquarters | Brussels, BE |
| Customers | Undisclosed |
| Official Website | anyti.me |
| Business Banking | From €9.50 p/m |
| Personal Banking | ❌ |
| Sign-up Bonus | 30 days free trial |
| Employee Access | Not available |
Anytime is designed to replace your current bank account or be used alongside an existing one, with Anytime being an Orange Bank company and holding licenses with the ACPR (Bank of France) and the FCA (Bank of England). With the recent interest around this up-and-coming bank, we determine to investigate if Anytime's offering holds up in the highly competitive business banking space - read this review to find out how it compares to what is offered by the competitors.
Countries supported by Anytime
Anytime is available for business banking to companies registered in the following countries: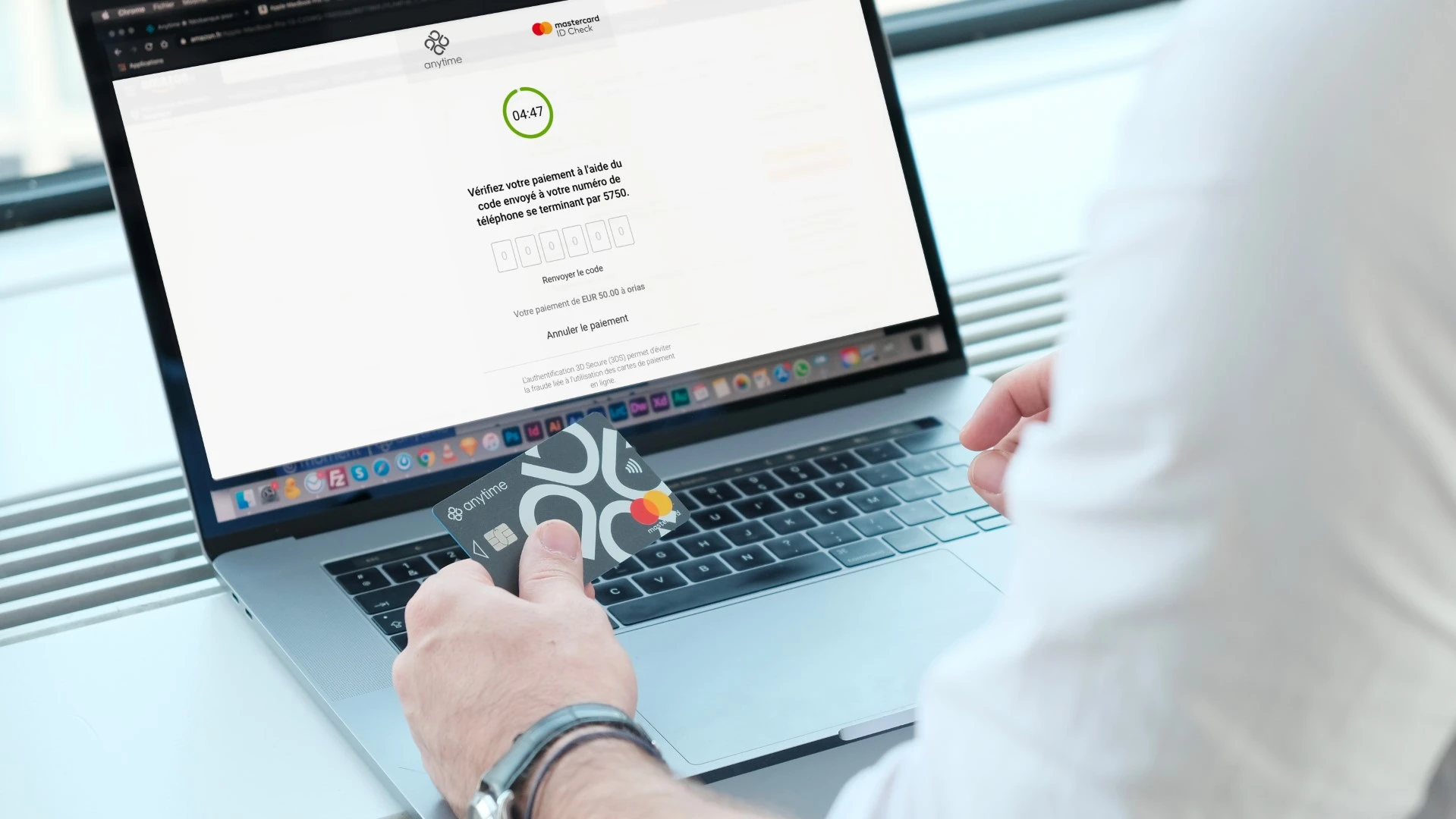 Anytime: Business Bank Accounts Available
Anytime offers 4 business plans packed with different perks at significantly different price points. Below we'll provide you with an overview of options available, complete with pricing details and descriptions of various benefits available to users of each of the plans. Important: pricing provided assumes an annual subscription option. Monthly billed option is, on average, approximately 30% more expensive - please refer to Anytime's website for actual pricing details.
Anytime Start is an entry-level proposition that combines business and personal bank accounts. With a solid array of convenient features you would not find at a traditional bank and an impressive package included in the subscription (for example, two physical bank cards and multiple accounts), Start is a very serious contender in its price range.
Anytime Easy is the French neobank's mid-tier proposition that combines both personal and business accounts in one convenient package. With a reasonable price tag and a solid package of features available, Easy is a great solution for small-to-medium size companies and entrepreneurs with permanent contractors. Three cards, two additional sub-accounts and an ability to give up to five users access to your accounts - Anytime Easy has everything you could be looking for in a single product.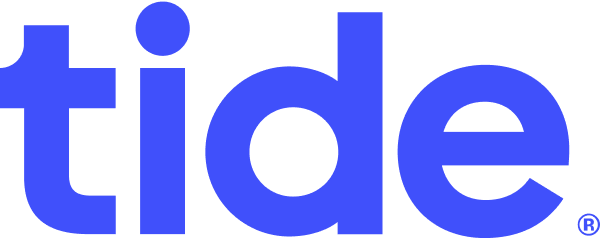 Featured Business Bank: Tide
Tide is a mobile-first business banking fintech that provides a fair range of digital banking solutions to freelancers and SMEs. Tide's offering is custom-fit for business needs of companies from the United Kingdom. FSCS-protected bank account in a simple, yet powerful product.
Anytime Boost is a flagship offering provided by the French-Belgian digital bank. Expanding on the lower-tier plans' selection of features, Boost goes even further, allowing businesses to enjoy up to 3 business + 1 personal cards next to 5 sub-accounts for easy cash flow management.
Business bank accounts offered by Anytime can also be found in our selection of "one-to-one" comparisons between the best plans currently available on the market. Please find these detailed comparisons below:
Bank accounts for business banking by Anytime vary quite significantly both in the range of features available, business types they target, and, of course, in price. Find a detailed breakdown of all Anytime plans offered to businesses in our comparison table below.
Anytime: Business Accounts Comparison Table
Start
Easy
Boost
Price, monthly
€ 9.50
€ 19.50
€ 45.00
Commitment
6 months
6 months
6 months
Sign-up Bonus
30 days free trial
Official Website
anyti.me
Accounts
IBANs
FR, BE, UK
FR, BE, UK
FR, BE, UK
Sub-accounts Included
2
3
6
Shared Access
❌
Business partner access
Business partner access
Employee Accounts
✔️
✔️
✔️
Mobile Payments
Apple Pay
❌
❌
❌
Google Pay
❌
❌
❌
Samsung Pay
❌
❌
❌
Other Methods
-
-
-
Cards
Cards Available
Mastercard
Mastercard
Mastercard
Cards Included
2
3
5
Maestro/VPay
❌
❌
❌
Debit Cards
✔️
✔️
✔️
Credit Cards
❌
❌
❌
Virtual Cards
✔️
✔️
✔️
Extra Card
€ 1.00 p/m
€ 5.00 p/m
€ 5.00 p/m
Replacement Fee
€ 14.90
€ 14.90
€ 14.90
Free Replacements
-
-
-
Metal Card
❌
❌
❌
Wooden Cards
❌
❌
❌
Payment Methods
iDeal
❌
❌
❌
SOFORT
❌
❌
❌
Bancontact
❌
❌
❌
Various Fees
SWIFT (Receive)
€ 3.00
€ 3.00
€ 3.00
Foreign Exchange Fee
1.80%
1.80%
1.80%
Currency Limit, fee-free
-
-
-
ATM Withdrawals
Daily Limit
€ 1,000
€ 2,000
€ 3,000
Free Withdrawals, p/m
-
-
-
After, p/withdrawal
€ 1.50
€ 1.20
€ 1.50
Withdrawal Fee Abroad
€ 1.90 + 1.8%
€ 1.90 + 1.8%
€ 1.90 + 1.8%
Interest Rate
Current Accounts
❌
❌
❌
Savings Accounts
❌
❌
❌
Transaction & Deposit Limits
Deposit Limit
-
-
-
Deposit Protection
Up to €85'000
Monthly Spend Limit
€ 10,000
€ 10,000
€ 40,000
Other Financial Products
Overdraft
❌
❌
❌
Stocks & ETFs
❌
❌
❌
Cryptocurrencies
❌
❌
❌
Cheques
€2 per cheque
€2 per cheque
€2 per cheque
Cashback
❌
❌
❌
Insurance
❌
❌
❌
Lounges
❌
❌
❌
Expense Categorization
✔️
✔️
❌
Purchase Protection
€3'000 per year limit
€3'000 per year limit
€3'000 per year limit
Round-up Savings
❌
❌
❌
Cash Flow Control
✔️
✔️
✔️
Deals & Discounts
❌
❌
❌
Other Benefits
Legal hotline
Legal hotline
300 virtual cards
Learn More

Go to anyti.me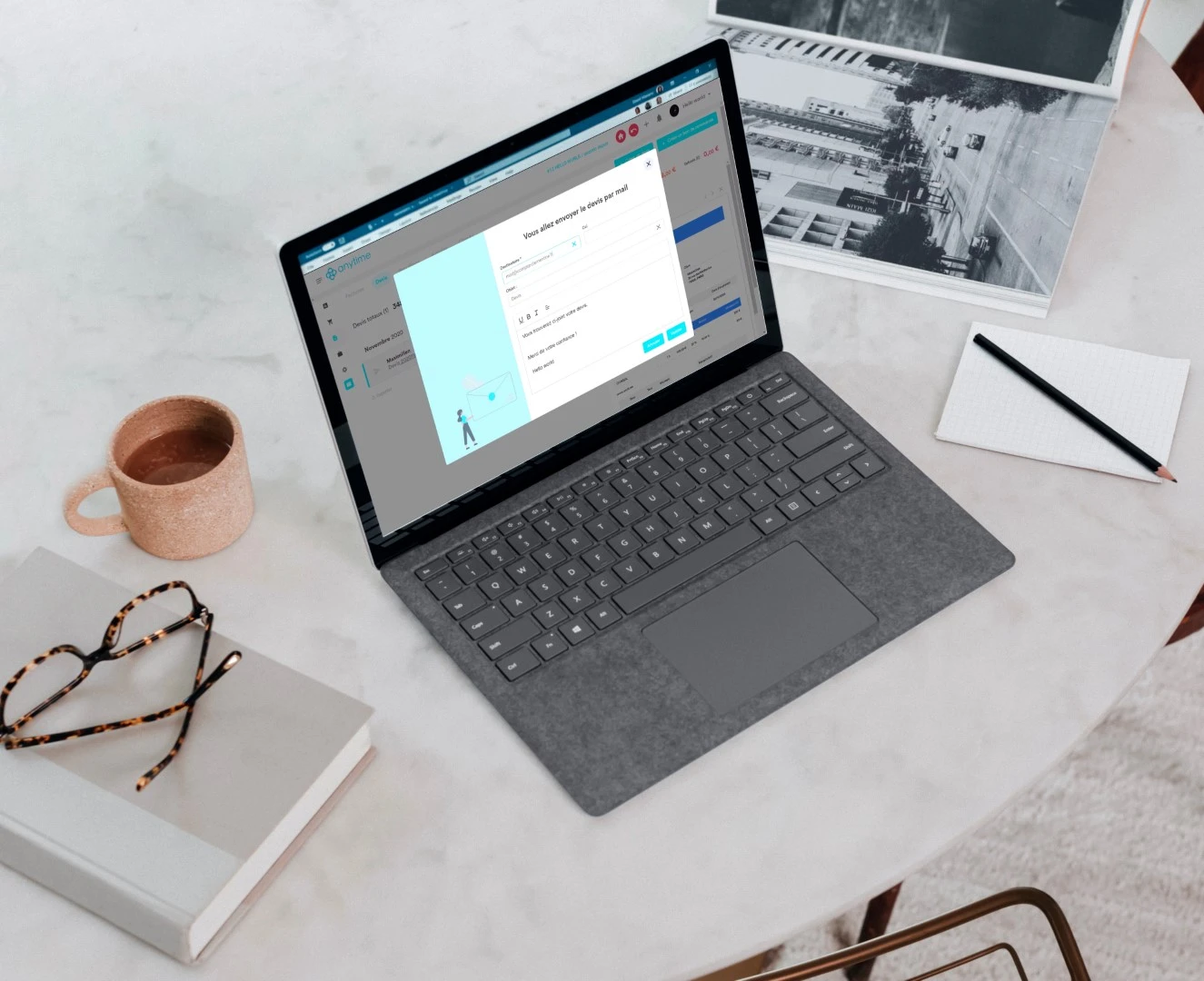 Range of possibilities: Choice between a BE or FR IBAN, an option to assist in FR company creation process and cheque/cash management options, Anytime is pretty loaded in "traditional" banking features!

Great UX: Anytime bank has a very thought-through and powerful mobile app compliments the desktop experience quite well.

Not a typical "digital only" bank: Just like with Qonto, you're not left with a digital screen only, there's always an option to talk to an actual human being on the phone (not that it's any useful!).

Secure: At Anytime, funds are protected by an account arrangement with Crédit Mutuel Arkea in France and Barclays in England.
Quite expensive: Yes, Anytime might appear cheap to you compared to other French and Belgian traditional banks, but it's still quite a lot more expensive than other EU neobank likebunq or Revolut.

Just 2 IBANs: It's often you'd want to separate your transaction based on cost centers for accounting purposes and out of sheer convenience.

Localization is not perfect: Anytime was always developing as a French-first bank, so if you prefer English, you might run into some flaws here and there when using the app or the website.

Review: Bitpanda
Austria's number one fintech company Bitpanda is an "all-in-one" investment platform offering over 50 cryptocurrencies, multiple crypto indices, stocks, ETFs and precious metals. Read our review and get €5 in BEST for free!
Anytime: Frequently Asked Questions
Does Anytime offer real bank accounts suitable for operating a business?
Yes, Anytime is as reliable, secure and trustworthy as one of the "big traditional" brick-and-mortar banks - it undergoes the same level of scrutiny, extensive and exhaustive audits and is subject to the same policies and compliance checks as their "old-school" competitors are. Treezor, a payment institution behind Anytime bank is registered with the ACPR (Banque de France). The company is a certified payment services provider (PSP) and is registered with the necessary regulatory authorities: ACPR (№0846315003) and with the FCA (№902033). As an additional measure, FGDR guarantees that all customers of Anytime have full insurance and guarantees of up to €100,000 per person, so regardless of what happens, your funds are secure with Anytime.
How do I contact Anytime bank customer support?
You can do so either via chat, or by email or by calling the dedicated phone line. You can expect chat responses between 9am to 5pm Monday to Friday, while the telephone line is active from 8.30am to 7pm on weekdays and until 5pm on Saturdays. And you can send support tickets via email any day of the week, with responses usually coming back the same day outside of weekends.
Can I create a new company with Anytime? How about using Anytime for my existing company?
If you are looking to start a new company, Anytime offers services in both getting a capital deposit certificate, as well as assistance in a fully-fledged company creation process with the help of partners. Additionally, if you are looking for a new bank for your existing business, it is also possible to switch to Anytime - provided your company does not engage in any of the restricted activity types, you are a resident of countries supported and your legal entity type fits Anytime's profile.
Multiply Your Wealth
Doesn't matter if you're just saving up for that summer vacation or if you're planning your retirement, the best time to start investing is now. Explore our curated list of the best investment platforms and apps available today at Fintech Compass. Make your money work so you don't have to.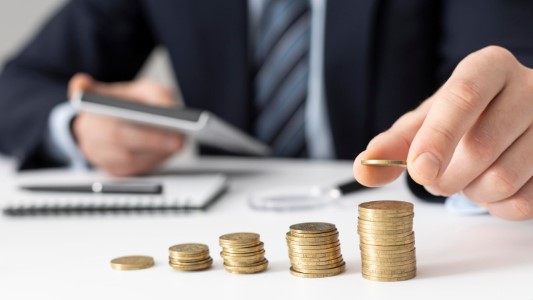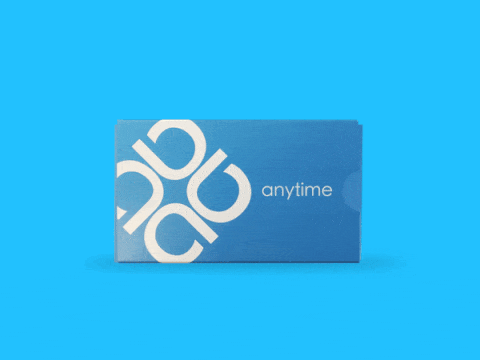 Does the feature set of Anytime lack something you are explicitly looking for? Perhaps, you are looking for a company account in a different price range? Or do you want to find a more powerful solution for your needs? Below, we will provide you with three Anytime alternatives other users found relevant.

Finom
Finom offers digital banking with built-in invoicing and expense management solutions for freelancers, self-employed and entrepreneurs, SMEs and companies under registration.
Read more

Free plan available

✔️

Currencies

EUR

Personal accounts

❌

Sign-up bonus

30 days free trial

Official Website

finom.co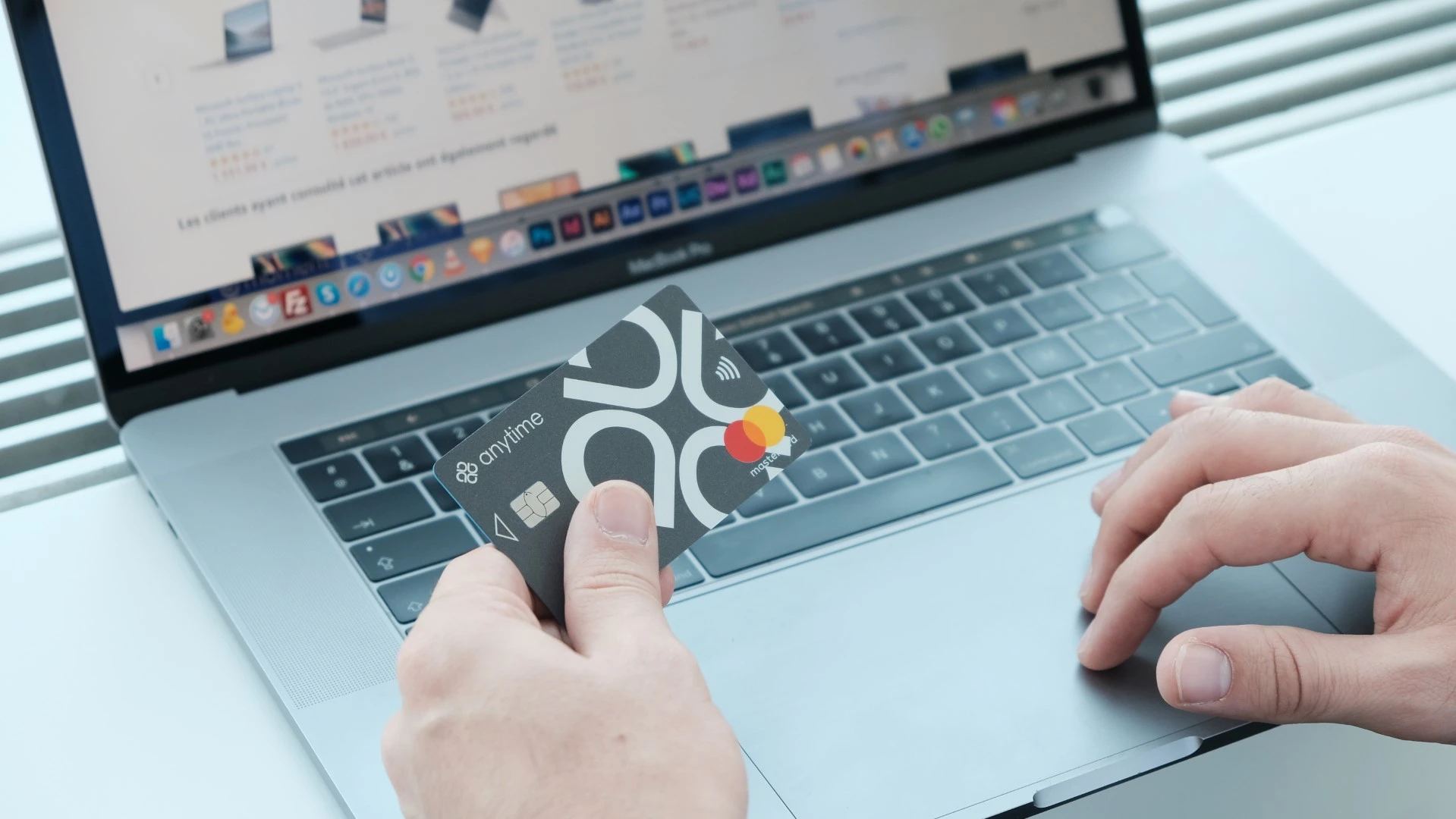 Anytime: Good Choice for Professionals?
For a French business account, Anytime's onboarding process looks mind-blowingly easy. As they put it, "At Anytime, we have re-designed the process so it only takes you a few minutes. We will ask you for valid photo identification, you pay the management fee with your debit card or bank transfer, we will immediately give you your IBAN/bank details and your card is sent out. Then we will ask for proof of address and a second piece of ID if you have not made a transfer from an account already open in your name." So the way to get there is pretty easy.
At the end of the day, Anytime's offering, just like Qonto's, is best suited for people who are 90% digital. That means these who'd prefer to never deal with people on day-to-day operational stuff like banking, yet would still have an option to do so once things get complicated.
---
Read More