Top Bank Accounts for Freelancers in Europe
Curated list of the best bank accounts for digital nomads and entrepreneurs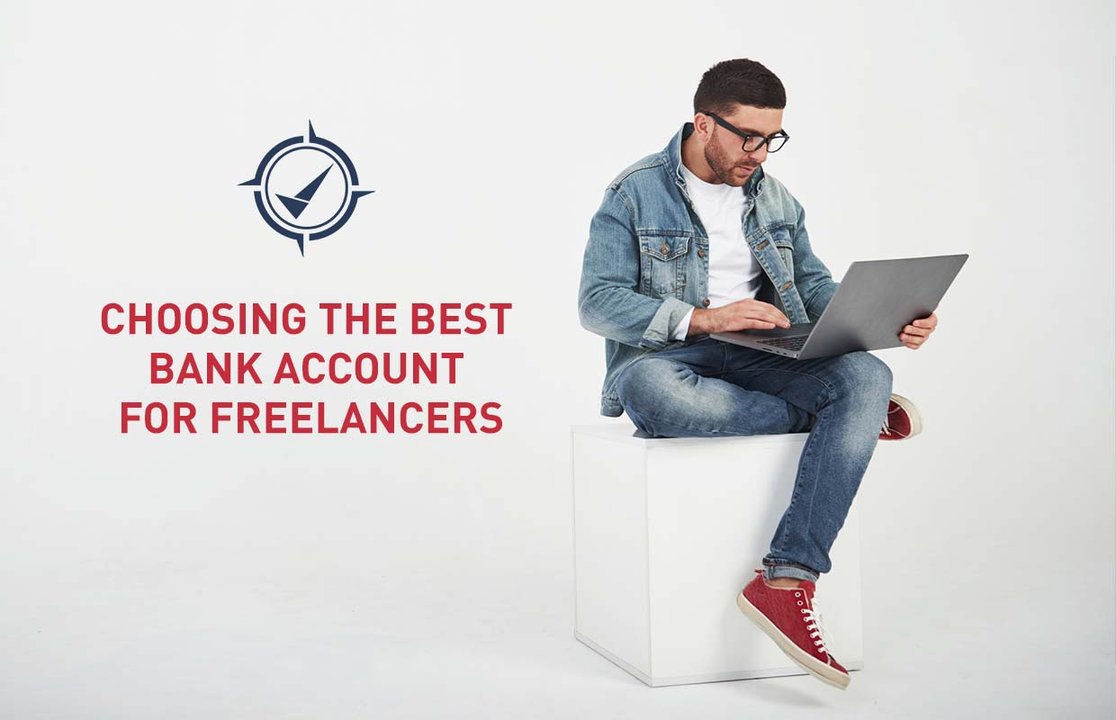 Recent research suggests that as a freelancer, you are likely to feel somewhat underbanked. Choosing a bank account feels like going for "the lesser evil" due to inadequate service you are likely to receive. The reason is simple: banks are way more interested in large scale enterprises or even SMEs as customers. For them, the hassle of dealing with an individual entity incurring a lot of overhead and bringing in negligible revenue is not exactly a lucrative option.
This, however, is rapidly changing as digital-only mobile-first banks continue disrupting the business banking space. Almost immediately, a few neobanks started targeting freelancers as their core audience. Why? Well, because they can afford to! Neobanks are generally more efficient in their operations: for example, providing customer support via an in-app chat is significantly cheaper than maintaining a dedicated phone line. In the same vein, having a slim product portfolio that does not include complex products (like mortgages) helps the company stay focused on their core offering. As such, these banks have learned to service so-called "digital nomads", frequently offering specific products exactly for this market segment.
We previously selected our best banks for personal banking in 2023. Today, we will dive deeper into the specific requirements freelancers and self-employed professionals have, then present our curated list of the best options available today so you can choose the one that suits your needs best.
What Freelancers Need From Their Bank
Self-employed workers, entrepreneurs and digital nomads have very specific needs when it comes to assessing bank accounts. We will list the features, banking products and other requirements of freelancers below - we used these as a frame of reference when selecting the best freelancer bank accounts we present in our curated list at the end of this article.
Accepting multiple payment methods

Your customers may be paying you in a lot of different ways, with some of them having a strong preference for a specific payment method. It's in your best interest to facilitate an easy payment experience for your customers and employers.

Receiving transfers in multiple currencies

Similarly, being able to provide your services for Australian Dollars as well as for Polish Zloty helps expand the audience you could service in the future, and it might win you a contract you'd otherwise never get.

Cash flow overview, budgeting and transaction categorization

This is especially important if you have multiple income streams on varying schedules. Having an ability to create separate sub-accounts for recurring costs, VAT or per-client is extremely convenient as well, and might just save you from the Google Sheets hell.

Easy bank account statements in a legally approved format

This is a fairly basic feature, but you need to ensure that the exported document's format would be accepted by the party requesting it - be it your mortgage broker, tax services or immigration authorities.

Personal bank account right next to the business one

An ability to manage your personal finances right next to, but both legally and UI-wise separately, is extremely convenient. This is especially true in case you frequently claim parts of personal costs as business expenses. Being able to have a one-stop-shop for all your finances is invaluable for people who are self-employed.

Automation options and other integrations

It might be possible either natively through the bank's app, or by using tools like Zapier, or even using the bank's Open API to write a script yourself - needless to say, automating recurring payments or setting aside VAT on sales is an invaluable time-saver.

Bookkeeping software integration

Accounting software can save you a lot of trouble when dealing with the tax services, and connecting services like Xero or Quickbooks to your bank account can save you even more time on boring money admin tasks.

Easy Invoicing

As a self-employed professional, you frequently need to invoice someone. It makes sense to want this functionality from your bank directly, without having to rely on some third-party service.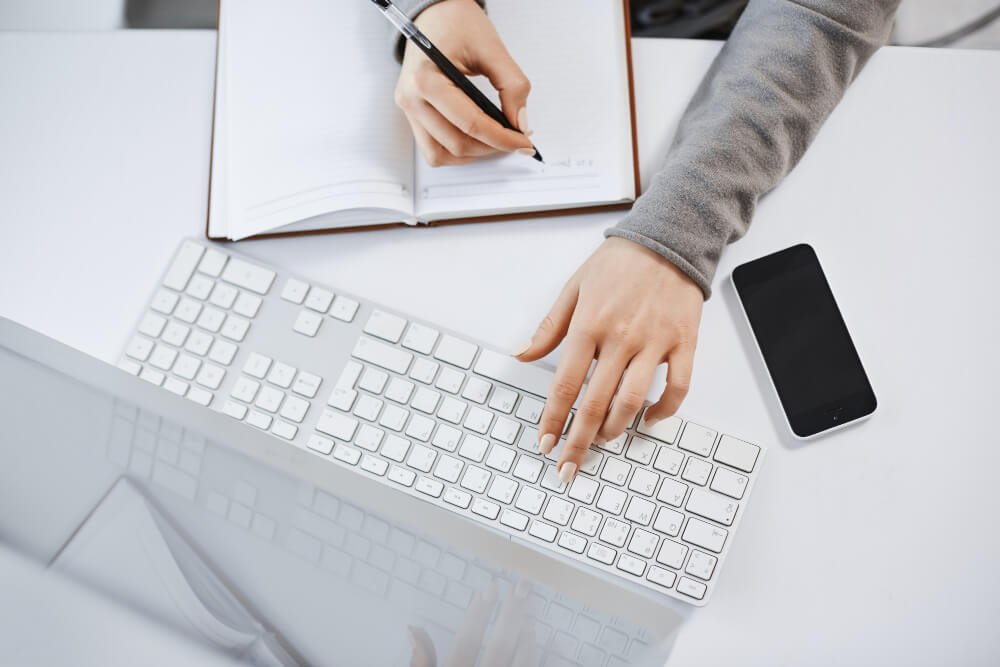 Our Selection: Top Online Bank Accounts for Freelancers
Our experts previously prepared a wide range of reviews of bank accounts for businesses and freelancers. We then assessed the unique needs of the self-employed and sole proprietors, and assessed the terms offered by banks (exclusively fully-licensed, regulated and overseen by applicable authorities in Europe and EEA) against these. Below we will present the results of this research - our curated list of the most secure, reliable and cost-efficient professional bank accounts for contract workers in Europe.
Please note: We do not claim any of the banks present in (or excluded from) the list below could be considered "the best" overall, nor are the options presented in any kind of ranked order. The "perfect bank" is the one that satisfies your unique and specific banking needs in a way you find acceptable. Our goal is to highlight some of the popular options enjoyed by millions of professionals all over the EU that would satisfy an average freelancer, and inform you sufficiently so you can make an educated choice yourself.
bunq

bunq
Dutch online bank that gives you the freedom to bank like a local all over Europe. The bank's mobile apps are packed with exciting and unique features, and the fully fledged banking license bunq has ensures your money are 100% safe at all times.

5'400'000+

Amsterdam, NL

Expand key information

General Information
Deposit Protection

Up to €100'000

Customer Support

Chat, email

Currencies

EUR, USD, GBP + 12
Bank Accounts
Individuals

Free plan available

Businesses

Starting at €6.99

Joint
Convenience & User-friendliness

Customer Support

Features Available

Value for Money

Overall Rating
Who said business banking can't be exciting? The latest Dutch fintech unicorn, innovative mobile-first bank bunq is known for taking a stand on sustainable and ethical investment practices by allowing users to choose how their funds get invested, as well as planting over 10 million trees as part of their "Become CO2-neutral in 2 years!" initiative.
This innovative neobank provides tech-savvy entrepreneurs with a powerful open API that lets you automate most of the routine day-to-day operations, while features like Invoice Scanning, Batch Payments and Auto-VAT can save any entrepreneur an astonishing amount of time. With sleek iOS and Android apps and an easy to use desktop interface, bunq is a strong contender for your attention. bunq's apps support 7 different languages and are available all over Europe for both individuals and businesses.
Recurring and batch payments, spending insights and automatic transaction categorization

Automatically setting aside VAT into a dedicated sub-account on select transactions is very convenient

Customizeable links for easy payment collection supporting various payment methods, for free

Three physical & up to 25 virtual cards included in Easy Money & Easy Green subscriptions

Spend in foreign currency at no extra cost, create accounts and collect payments in multiple currencies

Bookkeeping (accounting) software integrations out-of-the-box, thanks to Open Banking
Lack of cash and cheque deposit options plus fairly modest ATM limits

New app versions release so fast, they frequently lack polish - you might encounter a bug or two

No built-in invoicing - however, paying invoices with a camera scanner is very convenient
Bank Accounts for Businesses
Time is money if you're a business owner, franchisee or a freelancer. Discover modern mobile-first bank accounts for companies of any scale and explore unique features and products built for digital-native business owners.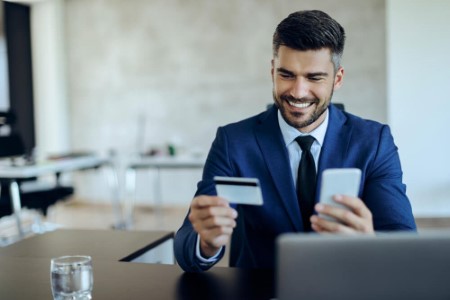 Revolut
Revolut
Europe's biggest neobank, Revolut is a pioneer of mobile-first banking. Offering a wide range of financial services and banking products, including (but not limited to!) trading stocks and crypto, Revolut is a safe option regardless of customer's country of residence.

28'000'000+

London, UK

Expand key information

General Information
Deposit Protection

Up to £85'000

Customer Support

Chat, email

Currencies

30+ currencies
Bank Accounts
Individuals

Free plan available

Businesses

Free plan available

Joint
Convenience & User-friendliness

Customer Support

Features Available

Value for Money

Overall Rating
Easily manage your finances and get paid for your work with Revolut for Business app. Revolut allows you to set up an account in less than 10 minutes, track your cash flow, and get paid in multiple currencies. You can also use the app to manage your invoices and track your payments. The world's biggest neobank has feature-packed apps that are available all over Europe, as well as in the UK, US and Canada.
Additional note: If you are looking for a bank account that comes with a free metal bank card included in your subscription, Revolut's premium plans are definitely worth your consideration.
Hold, exchange, send and receive money in over 25 currencies at very low fees

The app is user-friendly and makes managing your finances simple and easy

Set up direct debits and standing orders, as well as access a variety of financial products and services
Some of the features are only available to users on an expensive subscription

Your bank accounts would have an IBAN from Lithuania (however, it's still a standard European one)

Certain local payment methods available to individuals are not yet supported in Revolut Business
Multiply Your Wealth
Doesn't matter if you're just saving up for that summer vacation or if you're planning your retirement, the best time to start investing is now. Explore our curated list of the best investment platforms and apps available today at Fintech Compass. Make your money work so you don't have to.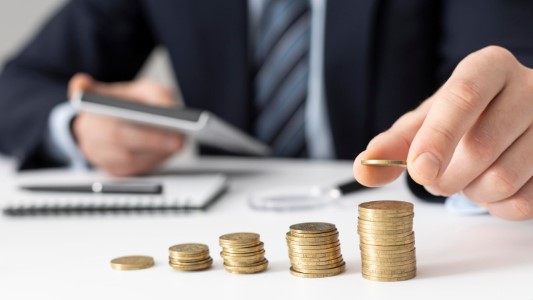 Qonto
Qonto
Qonto is a French neobank for businesses that is equally suited for freelancers, micro-businesses, SMEs and startups. Diverse in its product portfolio and capable of satisfying business needs of any caliber, Qonto now offers a one-month free trial for new users.

150'000+

Paris, FR

Expand key information

General Information
Deposit Protection

Up to €100'000

Customer Support

Phone, chat, email

Currencies

EUR
Bank Accounts
Individuals

Businesses

Starting at €9.0

Joint
Convenience & User-friendliness

Customer Support

Features Available

Value for Money

Overall Rating
An incredibly popular digital bank Qonto from France offers a wide range of plans, ranging from a sole proprietorship-focused "Solo" all the way to a respectable "Corporate" tier that is capable of fulfilling all of the banking needs your company might have. The plans vary greatly in both price and the features available, so you can easily expect to find a plan that perfectly suits your company's current (as well as future) banking needs.
Ultimately, Qonto is the perfect "middle ground" between traditional and mobile banking, so you get to enjoy all the benefits of mobile-first banking while simultaneously enjoying the privilege of having a dedicated account manager you can call any time. Additionally, in our opinion, Qonto might as well be one of the best options if your business is registered in France due to very specific needs and requirements French professionals have (though Anytime bank is looking to challenge that).
Free 30 days trial on a "no strings attached" basis

An impressive set of features to have full control your business expenses

Easy to switch - thanks to world-first "bank mobility service" for businesses of any scale

Dozens of "out-of-the-box" integrations readily available

An ability to contact your personal account manager
Technically, Qonto is not a bank, rather a payment institution supervised by the Banque de France

Costly - no doubt Qonto has a serious proposition, but it comes with a price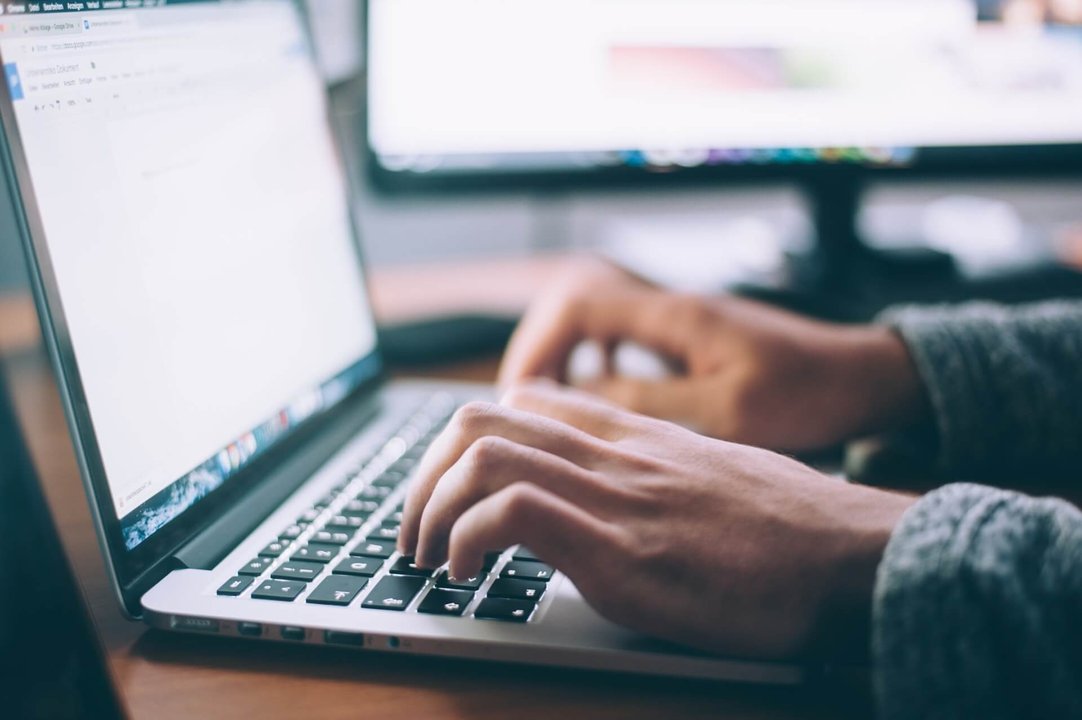 Finom

Finom
Finom offers digital banking with built-in invoicing and expense management solutions for freelancers, self-employed and entrepreneurs, SMEs and companies under registration.

50'000+

Amsterdam, NL

Expand key information

General Information
Deposit Protection

Up to €100'000

Customer Support

Chat, Whatsapp, Email

Currencies

EUR
Bank Accounts
Individuals

Businesses

Free plan available

Joint
Convenience & User-friendliness

Customer Support

Features Available

Value for Money

Overall Rating
Finom is an Amsterdam-based fintech company and an "all-in-one" accounting, expense management and business banking product neatly presented as a polished and convenient mobile-first experience. Business bank accounts at Finom come from a fully-licensed financial institution authorized by the Dutch National Bank.
The biggest benefit to freelancers offered by Finom is its automated invoicing feature that helps create an invoice (in one of the 6 languages supported), send it to a third party and even send a follow-up reminder about an overdue payment. That invoice also comes with a "one-click-pay" link that is bound to make collecting outstanding debts much easier.
Little know fact: Finom also provides in-depth custom KYC process as a service. This means that businesses that fall outside the risk appetite of other banks (be it a traditional bank, or a mobile-first one) might still have a chance to open a Finom bank account and get their IBAN the same day.
Centralized finance: Connect all your bank accounts and get a complete overview

Expense management: issue, top-up and cancel cards in one click, bulk export and receipt collection

Up to 3% cashback on all card payments (depending on your plan)

Very simple and straightforward, yet powerful and convenient built-in invoicing tool with reminders and one-click payment

High ATM withdrawal limits, Apple Pay & Google Pay plus instant notifications on transactions
Despite one of the highest ATM withdrawal limits, the fees ramp up really fast past €5000 a month

No personal bank accounts available - as an individual, you'll have to bank elsewhere

High-risk transactions (gambling, adult content, cryptocurrencies) incur an extra processing fee
Mobile Banking: Good choice for a self-employed worker?
As a freelancer, your time is valuable – it literally is equal to money most of the time! Which is why we suggest freelancers treat their bank account choice as an investment. Shaving off even an hour a month previously spent on calling your traditional brick-and-mortar bank or sorting through paper mail these "traditional" banks send you is absolutely worth an additional €10 spent on a better bank. The same also goes for various new fintech services and apps that help automate the administrative tasks, manage your business expenses and generate invoices.
The risks are also not really there - these entities, despite being digital-first and, mostly, very young (compared to, for example, Barclays and their 130+ years of history) are subjects to just as much (if not more!) regulatory scrutiny as their "brick and mortar" counterparts. Audits, constant reporting to authorities, very strict reviews of processes and policies, as well as their financial health - you can definitely rest easy knowing that your money is deposited at a digital bank.
This, combined with almost non-existent switching costs (you can get a business bank account at some digital banks like bunq in just 5 minutes!), creates a perfect opportunity for you to get hands-on right now! So what are you waiting for?
Featured Content