Tide Bank: Review
Read our detailed review of Tide for business banking
General Information: Tide
Tide is a mobile-first fintech neobank offering bank accounts for freelancers and SMEs registered in the UK. Since its launch in 2015, it has been making waves as an innovative alternative to high street bank by making money admin easier for small business owners. Tide was one of the first digital banks to focus on businesses only, offering a wide range of features such as accounting integrations, invoicing and much more. In this review, our team of experts aims to deliver an unbiased in-depth assessment of Tide bank, listing various pros & cons the bank has, provide you with complete pricing information in our plan comparison table and suggest the best alternatives available. Interested? Read our Tide bank review below.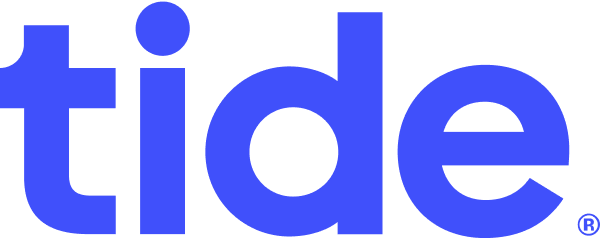 Tide: Key Facts
| | |
| --- | --- |
| Founded | 2015 |
| Headquarters | London, UK |
| Customers | 350'000+ |
| Website | tide.co |
| Personal Banking | ❌ |
| Business Banking | Free plan available |
| Sign-up Bonus | - |
In numerous press releases, Tide founders mentioned that the most important feature of their bank accounts is providing companies that use it complete security that exceeds one offered by traditional "brick-and-mortar" banks. For example, by partnering with UK's newest clearing bank ClearBank, Tide offers their customers true safety of a fully-licensed bank with deposits protected by FSCS for up to £85,000 per account. What more is there to this challenger bank? Our Tide bank review attempts to cover it all. Our aim is to provide you with sufficient information for you to make an important decision yourself: does the offering of this London-based fintech suit your specific business banking needs?
If you're new to our website, we suggest you also check out our selection of featured articles and informative content that will save you money and time, starting with our "Complete Guide to Banking in the UK".
Tide: Availability per country
Companies and other legal entities registered in the following countries can sign up for a Tide bank account for businesses: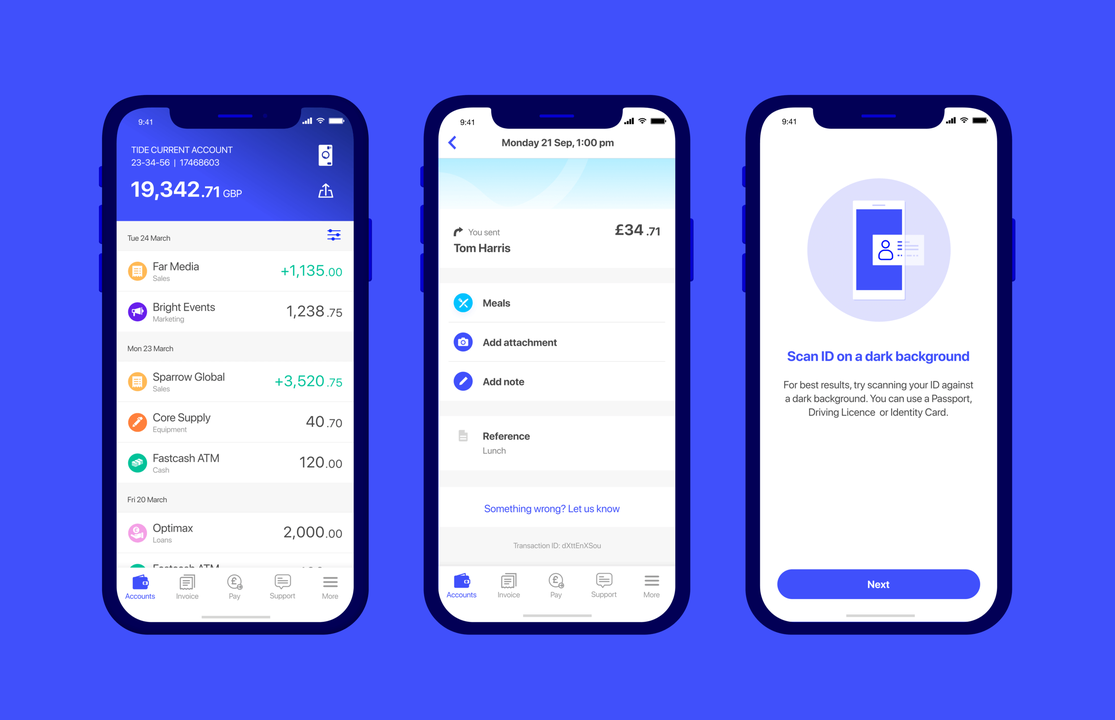 Tide: Plans Available for Business Banking
The "Tide Free" plan is the entry-level account offered by the neobank. This subscription comes with a free bank card, account "read-only" access for team members, as well as other business features including accounting software integrations. All the essential banking features for your company's day-to-day operations are available in this plan, meeting the needs of many freelancers or small businesses that are just starting out. The beauty of this option is that you can test the waters for free, then upgrade once your business scales up.
The "Plus" plan builds on the core set of Tide's business account benefits available at no monthly cost. In addition to everything included in the "Free" plan, "Plus" users get a free monthly quota on transfers, a free employee expense card, priority in-app support and much more. It must be mentioned that even Tide representatives previously claimed this is the plan that's the best option for the majority of businesses. Our experts agree - "Plus" lacks the limitations that hamstring the fee-free account, and comes at a reasonable cost, while "Cashback" might just be an overkill for most enterprises. Consider this option the default - and it delivers a great cost-to-benefit ratio!
Bank Accounts for Businesses
Time is money if you're a business owner, franchisee or a freelancer. Discover modern mobile-first bank accounts for companies of any scale and explore unique features and products built for digital-native business owners.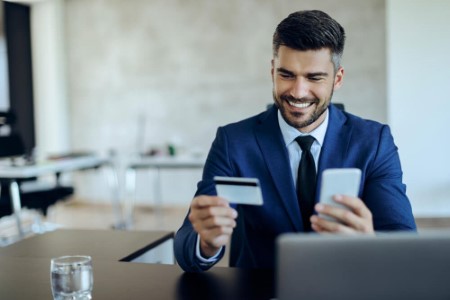 "Cashback" is the top-tier premium business banking product in Tide's portfolio. As the name implies, you can take advantage of getting a 0.5% cashback on all payments made using your Tide business card. In addition to this, you get unrestricted access to an account management team to assist you should the need arise. This plans suits enterprise-scale businesses with high turnover and frequent card transactions. Beyond this, it also expands on a set of limits and thresholds of the lower-tier accounts.
Business banking products offered by Tide vary quite significantly both in the range of features available, business entity types they aim for, and, of course, in pricing. Let's dive deeper by taking a look at a side-by-side comparison of Tide bank accounts offered to businesses below.
Tide: Plan Comparison Table (Business)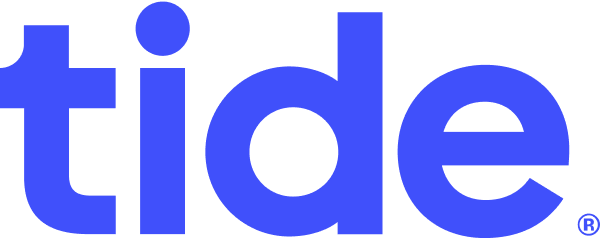 Free
Plus
Cashback
Price, per month
£ 0.00
£ 9.99
£ 49.99
Commitment
Cancel monthly
Cancel monthly
Website
tide.co
Accounts
IBANs
GB, DE, DK
GB, DE, DK
GB, DE, DK
Sub-accounts included
4
4
4
Shared Access
❌
❌
Employee Accounts
✔️
✔️
✔️
Mobile Payments
Apple Pay
✔️
✔️
✔️
Google Pay
❌
❌
❌
Samsung Pay
❌
❌
❌
Other methods
-
-
-
Cards
Cards available
Mastercard
Mastercard
Mastercard
Cards included
1
2
4
Maestro/VPay
❌
❌
❌
Debit cards
✔️
❌
❌
Credit cards
❌
❌
❌
Virtual cards
✔️
✔️
✔️
Extra card fee
£ 5.00 p/m
-
£ 5.00 p/m
Replacement fee
-
-
-
Free replacements
-
-
-
Metal card
❌
❌
❌
Wooden cards
❌
❌
❌
Payment Methods
iDeal
❌
❌
❌
SOFORT
❌
❌
❌
Bancontact
❌
❌
❌
Various Fees
SWIFT (receive)
£ 0.20
£ 0.20
£ 0.20
Foreign exchange fee
-
-
-
Currency fee-free limit
-
-
-
ATM Withdrawals
Daily limit
£ 500
£ 500
£ 500
Free withdrawals, per month
-
-
-
After that, per withdrawal
£ 1.00
£ 1.00
£ 1.00
Withdrawal fee abroad
£ 1.00
£ 1.00
£ 1.00
Interest Rate
Current accounts
0.0%
0.0%
0.0%
Savings accounts
0.0%
0.0%
0.0%
Transaction & Deposit Limits
Deposit limit
£ 100,000
£ 1,000,000
£ 1,000,000
Deposit Protection
Up to £85'000
Monthly spend limit
-
-
-
Other financial products
Overdraft
❌
❌
❌
Investments in-app
❌
❌
❌
Crypto trading
❌
❌
❌
Cheques
❌
❌
❌
Cashback
❌
❌
0.5% cashback with your Tide card
Insurance
❌
❌
❌
Lounge access
❌
❌
❌
Transaction categorization
✔️
✔️
✔️
Purchase protection
❌
❌
❌
Round-up savings
❌
❌
❌
Cash Flow Control
✔️
✔️
✔️
Deals & Discounts
❌
✔️
✔️
Other benefits
Accounting integrations
Priority and phone support
Dedicated account managers
Learn more

Go to tide.co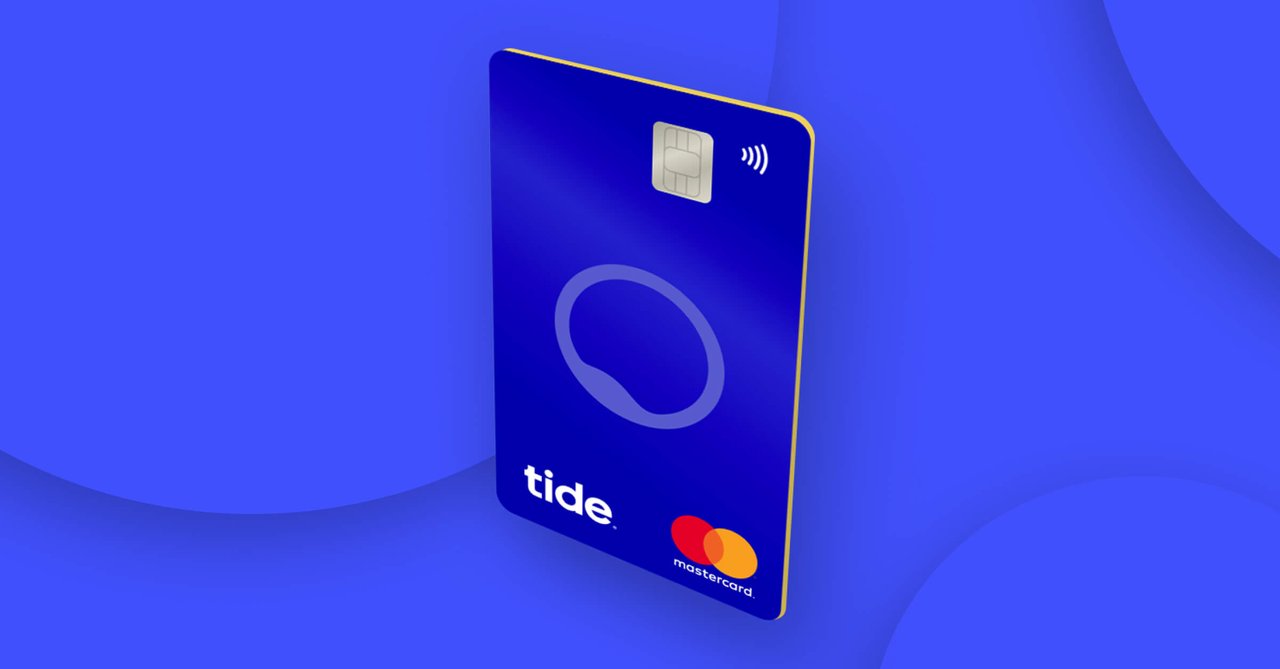 Unique Benefits of Tide
Accounting Integrations
Tide makes it very easy to integrate your bank account with a wide range of popular bookkeeping software. You can forget endless Excel sheets and clunky transaction history logs - all you need to do is to directly connect your Tide bank account to Xero, QuickBooks, Sage, KashFlow, FreeAgent and Reckon. These are set up in a "plug-and-play" fashion and you'd be surprised by how easy it is. This is great - although maybe a bit less impressive than some dedicated tools for cash flow management and managerial reporting deliver.
Employee expense cards
With Tide, you can order up to 50 employee expense cards for your team members and stay in complete control of your company's cash flow and expenses. Combined with an ability to create dedicated sub-accounts for specific purposes, managing expenses becomes a breeze and you'll never miss irregularities or encounter unauthorized overspending again.
Tide Read Access
Tide allows customers to provide a unique "read-only" access for your team. This allows you to provide your accountant a complete overview of your financial activity without compromising your account's security.
24/7 Customer Support
Tide's customer support agents are available 24 hours a day, 365 days a year. Support representatives can always be reached via the in-app chat or email (the response time is surprisingly quick!) and there is a dedicated phone number you can call in case of an emergency: for example, losing your bank card or having it stolen.
Credit Builder
Tide's credit builder offers anyone to build up their company's credit history in 12 months for under £50 in total. You can also check your credit rating at any time using your Tide mobile app. Tide Credit Builder is specifically tailored to assist SMEs in growing their score, which allows recently formed companies and internationals moving to the UK to quickly get up and running and expand options for future business funding available to them. This outstanding feature is extremely popular among UK-based neobanks, with Monese bank offering the same functionality for individuals.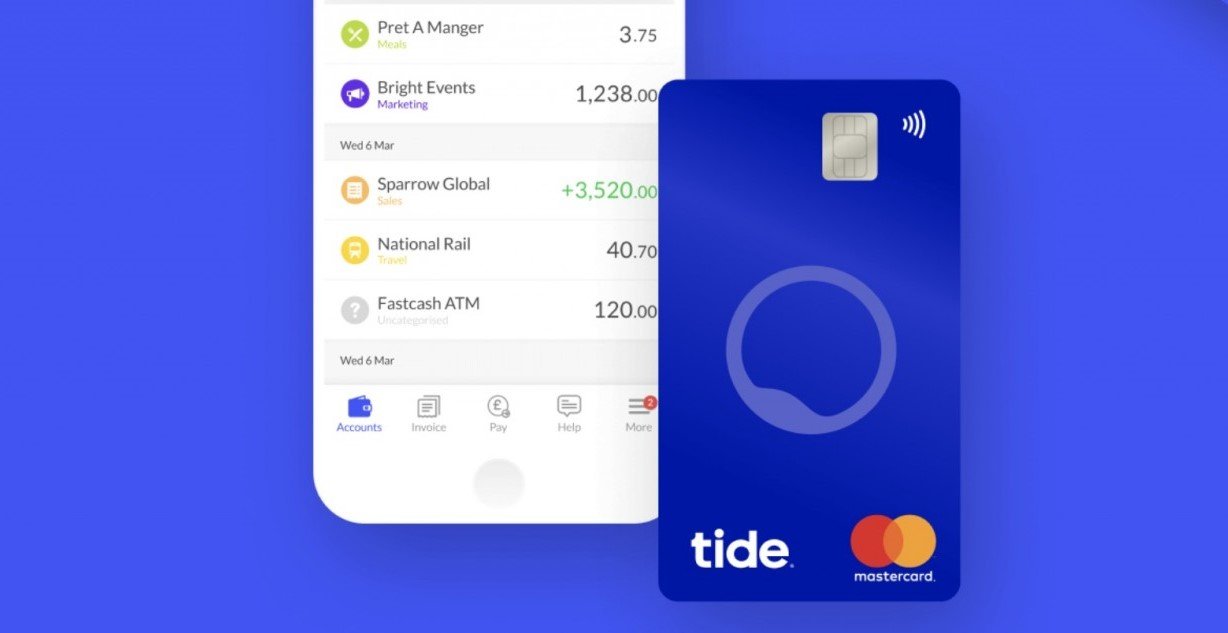 Tide: Pros & Cons
Advantages
Bank account without a monthly price: Tide's free account is probably sufficient for freelancers, you can get all the essential tools to manage your business finances on the go and avoid all the waiting in line and waiting for paperwork at a high street bank. It's simple and nicely packaged with most, if not all, of what you'll need.

Made with company needs in mind: Tide is a business-only Fintech app, so all the features they offer are probably going to be interesting for you even if they aren't at the moment, so will their upcoming features. You can expect consistent improvements on products that work for business owners.

Flexibility for super-entrepreneurs: Running one hassle isn't enough of thrill? With Tide you can have up to 5 business accounts and manage them easily from your Tide app. If you're that Tide would really help you cut down the time you'd spend on sorting our your money.
Downsides
Not yet for sharing: Are you running a business with some partners in crime? It is currently not possible for multiple directors to log in and manage the same business account.

Not yet worldwide: At the moment, Tide doesn't support easy international transfers or foreign currency account, if transferring abroad and receiving international payments are what you would need frequently, now might not be the best time to switch just yet.

Some banking products are not available: There are still some products which bigger SMEs might need that Tide doesn't yet offer, for example, loans and business credit cards.
Tide: Frequently Asked Questions
Is Tide a real bank?
Tide offers UK-based bank accounts provided by ClearBank. ClearBank Ltd. has received the authorization of the Prudential Regulation Authority that is regulated by the Financial Conduct Authority (Financial Services Register number: 754568). User deposits in Tide bank accounts are protected by FSCS. All the regulatory bodies involved ensure that the user deposits are protected no matter what. On top of that, all user deposits (of up to £85,000 per customer) are fully safeguarded by the Financial Services Compensation Scheme (FSCS) backed by the UK government.
So while Tide is technically not a bank by itself, the bank accounts of Tide users are provided and operated by a fully licensed and regularly audited bank.
Does Tide bank have a desktop client?
Yes, Tide allows users to bank online using both the mobile apps as well as using a fully-fledged desktop app for added convenience of a bigger screen. Access to the desktop interface is included in every Tide plan at no extra cost, of course.
Does Tide have an Open API?
Yes - you will find an extensive documentation on setting up both the sandbox and production environments on Tide's developer portal. The API itself is not extremely powerful, yet it is more than enough for you to automate things like recurring transactions or have a developer create an integration with your favourite third party tooling.
Multiply Your Wealth
Doesn't matter if you're just saving up for that summer vacation or if you're planning your retirement, the best time to start investing is now. Explore our curated list of the best investment platforms and apps available today at Fintech Compass. Make your money work so you don't have to.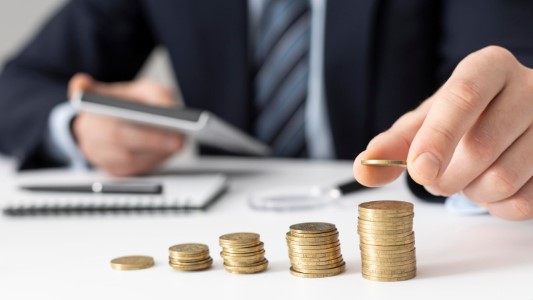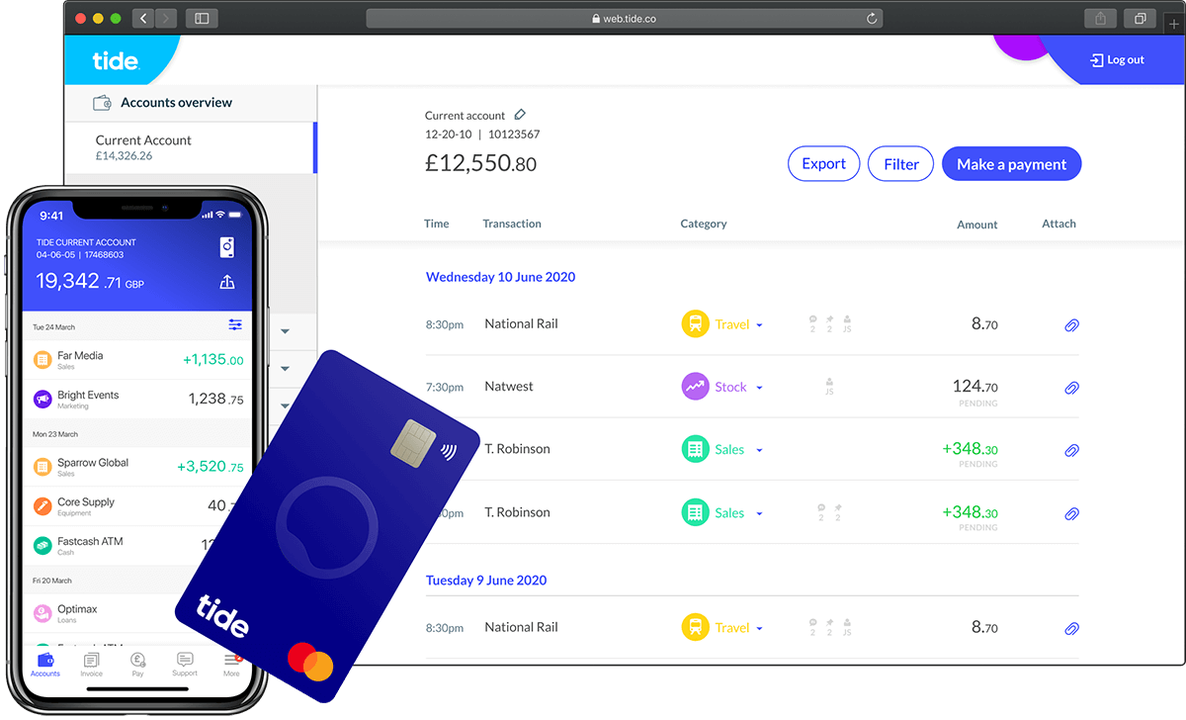 Tide Bank Alternatives
Does the set of features provided by Tide lack something you are explicitly looking for? Perhaps, you are in search for a company account in a different price range? Or do you want to find a more powerful solution for your unique needs? Below, we will provide you with three Tide alternatives our team of experts identified as the best possible Tide replacements.
The Verdict: Is Tide a good choice for business banking?
Our final assessment is as follows: Tide is definitely a solid option if you run (or are about to start!) a business in the UK. You will no doubt enjoy tremendous gains in efficiency of day-to-day banking operations in case you're still banking at a traditional "brick-and-mortar" bank. No longer will you be struggling due to an insane amount of time it usually takes to make a tiny update to your bank account. However, if you're looking for some more sophisticated financial products for your business, you might find that Tide is just not yet fully there. Business owners should consider the option of having your Tide account supplement your main bank account, especially with the free basic account. That way, you would be free to enjoy all the benefits available at this neobank, while still having access to all the banking products you need.
While the bank is still growing and the product is under active development, it already is an attractive enough product that is sure to satisfy your entrepreneurial business needs. This is even more true now that Tide offers FSCS protection on new accounts - having partnered with ClearBank, a fully licensed bank. Besides, Tide is a 100% digital banking app, which means it allows new customers to open an account in less than five minutes using their mobile phone from the comfort of their home. Do you think it sounds attractive enough to check it out? Follow the links below and get "hands-on" with the product today!
Featured Content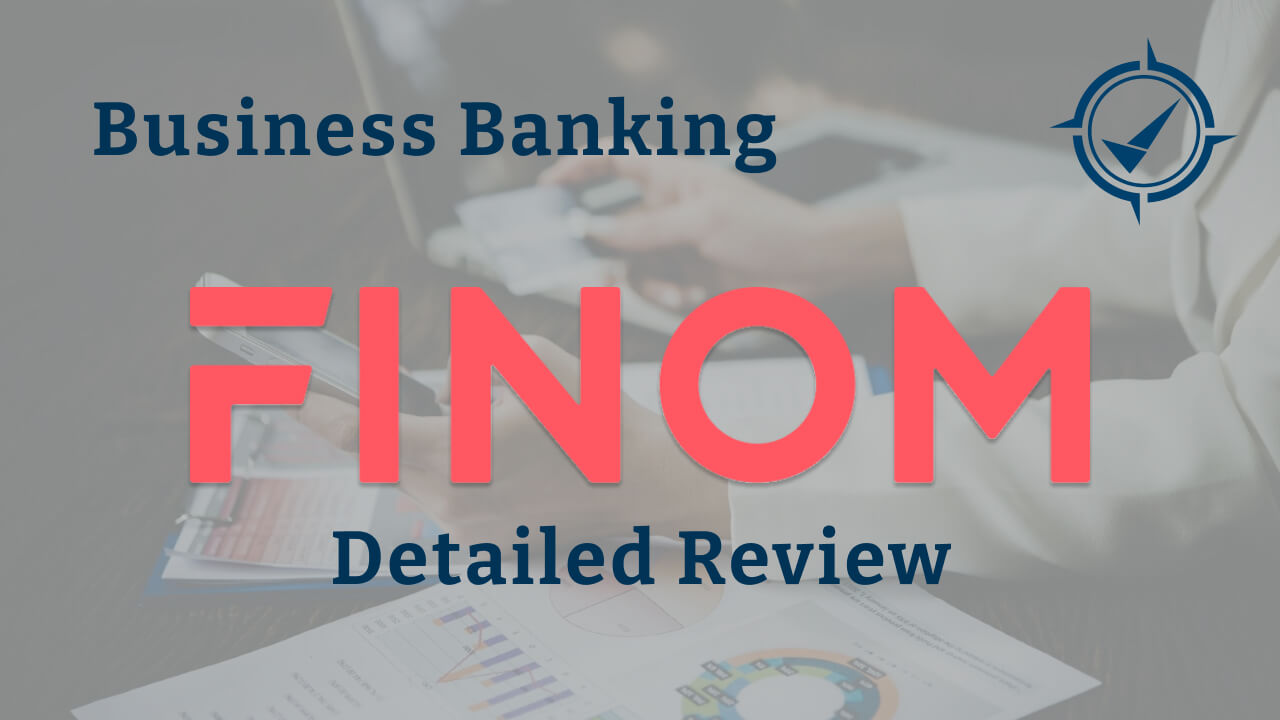 April 03, 2023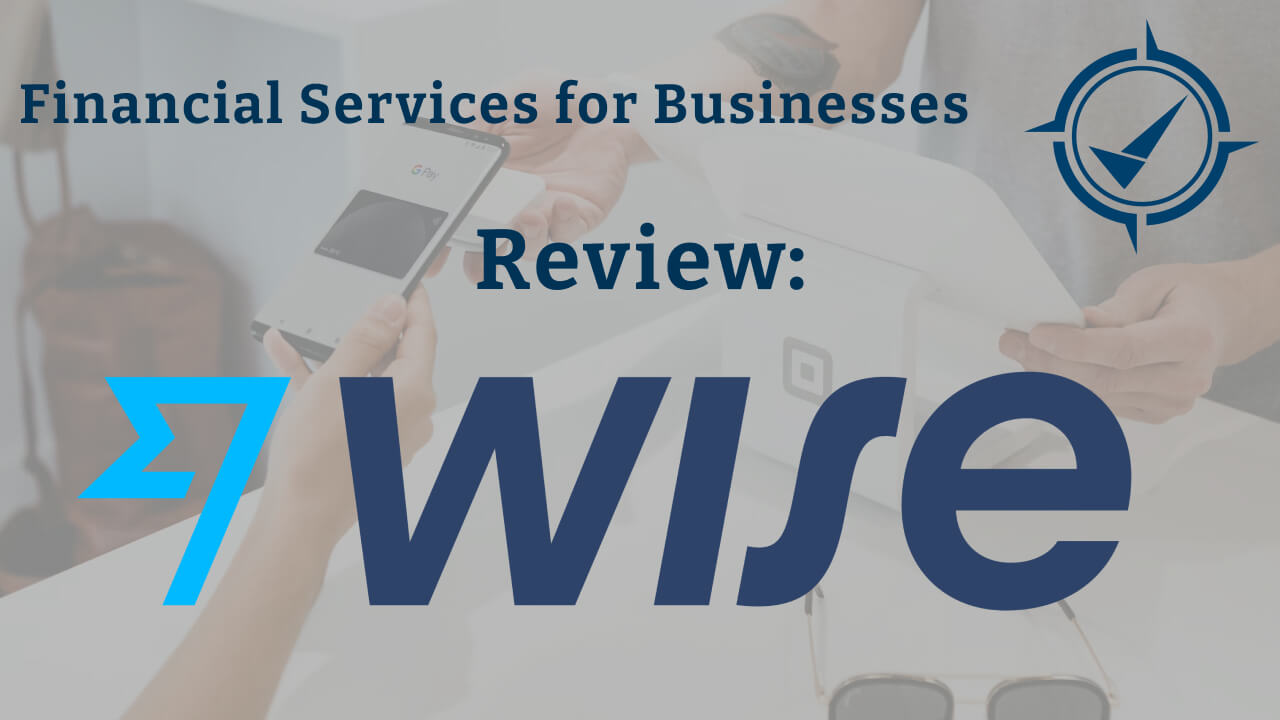 January 03, 2023