Top Investment Platforms of 2023
Our rating of the best savings and investment apps
The rise of savings and investments apps is still going strong in 2023 as more people look for ways to be more efficient with money and combat inflation. There are dozens of investment apps available today, offering features ranging from extremely straightforward "deposit and forget" features offering a steady return, to trading platforms aimed at seasoned veterans. With such a variety of options, it is important to choose one that best suits your needs.
We previously released an article on sustainability in banking and ethical investment practices highlighting the importance of these aspects. Today, we compare the best investment apps, presenting you with a selection of products competing for our "Best Investment Platforms" award. Each of these apps offers different features, so it is important to read reviews and compare various ways to invest before deciding which one to use.
New to the world of investments? We recommend getting familiar withour list of top 5 savings & investment apps for beginners first.
⚠️ Warning! Investment is never without risk. You may lose your investment due to market risks involved. ⚠️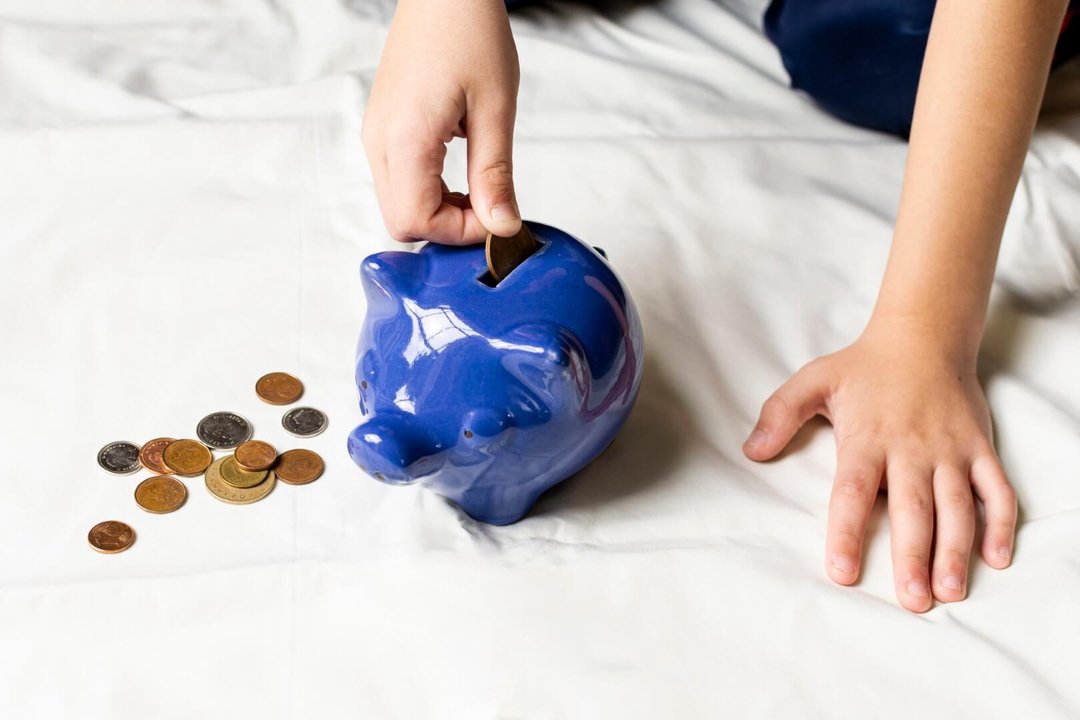 Key Factors: How did we rank these products?
When assessing an incredibly wide range of brokers, exchanges and apps, our experts created a scorecard-based system to drastically reduce the impact of any bias there could be. Without fully disclosing the methodology, these are the key factors contributing the most to the overall score each challenger received:
Security & Users' Data Privacy

The key factor in our assessment is the trustworthiness of the financial institution behind the platform and its compliance with all relevant regulations and policies. As a customer, it is absolutely vital that your personal information is kept private and your funds are secure at all times.

Trading Fees & Other Costs

This point is self-explanatory - you do not want to have high trading fees cutting into your margins and you need to make sure your trades are as efficient as possible.

Assets Available for Trading

In order to always have enough options at your disposal, it is important that the platform of choice supports a wide range of financial instruments and asset types. It also makes diversifying your investment portfolio easier, allowing you to decrease its volatility.

Customer Support

When it comes to businesses handling your savings, you must be confident in your ability to quickly and reliably reach the company's customer support representatives. Our experts studied an impressive amount of online reviews and user feedback to gauge how swift each platform is at resolving customers' issues.

User-friendliness & Convenience

Whether you prefer to handle your portfolio on a big screen using your laptop or desktop PC, or prefer a mobile-first experience on your Android or iOS device, it has to be convenient. Well-polished apps and powerful web versions are an absolute "must-have" nowadays.

Additional Factors

Needless to say, for our specific awards, additional criteria came into play. Products aimed at beginners were judged by the quality (and quantity!) of their educational materials and the overall ease of use. In a similar fashion, pro trading apps were assessed based on the amount of features they offer. And obviously, we only selected investment apps that preach sustainability in investments and value ethics above profits.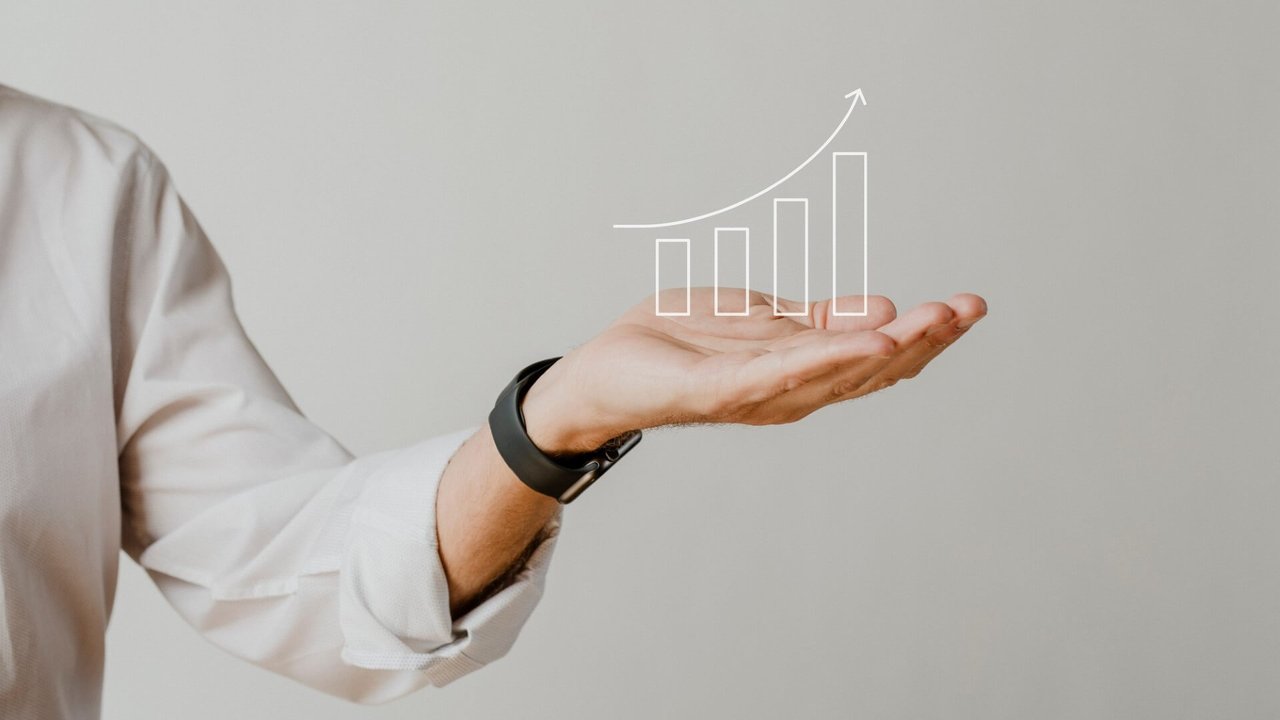 Best Investment Platforms of 2022 - Winners
Comparing various options is not straightforward - some are more geared towards beginner retail investors, others service more advanced users. Naturally, these segments have different needs and you would not be able to find a "one-size-fits-all" solution that is perfect for everybody. As such, just like we did when choosing the best online banks, we will be selecting winners in multiple categories - it is then up to you to decide what your personal needs and ambitions are.
Best Stock Broker: DEGIRO

DEGIRO
European brokerage company aimed at retail investors that gives users an opportunity to buy and sell stocks, bonds, options and ETFs via powerful online trading platform. DEGIRO has been experiencing explosive growth due to its low fees and high security.

2'000'000+

Amsterdam, NL

Expand key information

Low trading fees
International
Great choice of securities
International awards
Regulated and compliant
Stocks & ETFs
Convenience & User-friendliness

Customer Support

Features Available

Trading Fees

Asset Selection

Overall Rating
One of Europe's leading brokers, DEGIRO quickly became traders' favourite thanks to a wide selection of exchanges from all over the world and incredibly low trading fees. DEGIRO provides users with a very transparent fee structure, powerful desktop platform and reliable mobile apps. Critically acclaimed for its security and an impressive choice of assets from over 30 countries, DEGIRO is our platform of choice when it comes to trading stocks and derivatives.
Low trading fees and crystal-clear pricing structure

Variety of assets of different types: shares, ETFs, bonds, options and futures

Great user interface - packed with features, but not overwhelming

Great customer service: quick response time online and via phone
Lack of educational resources - you will have to find them elsewhere

DEGIRO does not feature cryptocurrencies on the platform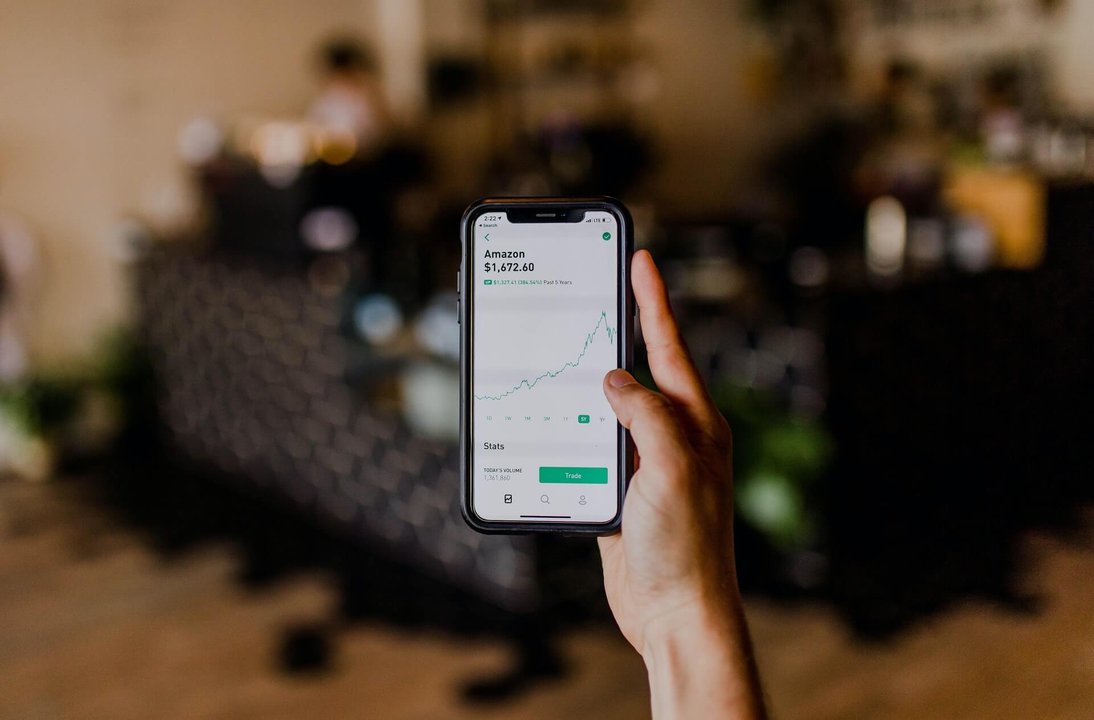 Beginner's Choice: Trade Republic
Trade Republic
A fully-regulated German investment platform for trading stocks, ETFs, cryptocurrencies, Trade Republic is an up-and-coming financial institution with a very easy-to-use product aimed at people looking to make first steps on their investment journey.

1'000'000+

Munich, DE

Expand key information

Easy to use
Over 9000 assets
Regulated institution
Savings plans
Derivatives available
Stocks & ETFs
Cryptocurrencies
Timed exclusive
Active Promotion for FC Visitors: Up to €500 bonus on your deposit!
Convenience & User-friendliness

Customer Support

Features Available

Trading Fees

Asset Selection

Overall Rating
One of the largest "neobrokers" in Europe, Trade Republic is an up-and-coming investment platform from Germany. Thanks to Trade Republic's partnership with Solarisbank, customers enjoy a very high level of security and all users' deposits (up to €100'000 per person) are protected by the Deposit Guarantee Scheme.
Trade Republic offers a lot of features designed to deliver a smooth beginning of your investment journey - for instance, fractional stocks (meaning you do not need to commit to purchasing a whole share that might costs hundreds of euros, and can instead start with just €10) and savings plans (automate investing a portion of your income). All of these features come bundled in an attractive package and with surprisingly low fees - perfect for an absolute beginner!
New to the world of investing? Make sure to check out our Guide to Top Investment Apps for Beginners.
Convenient and very straightforward mobile apps with great UI

Very reasonable comissions: a significant portion of assets is available without any fees

Free deposits and withdrawals using a variety of payment methods

Opening an account takes just 5 minutes and involves no paperwork
Not suited for pro traders, yet it is more than enough to cover beginner's needs

New assets are added every month, but the selection is not yet too broad
Multiply Your Wealth
Doesn't matter if you're just saving up for that summer vacation or if you're planning your retirement, the best time to start investing is now. Explore our curated list of the best investment platforms and apps available today at Fintech Compass. Make your money work so you don't have to.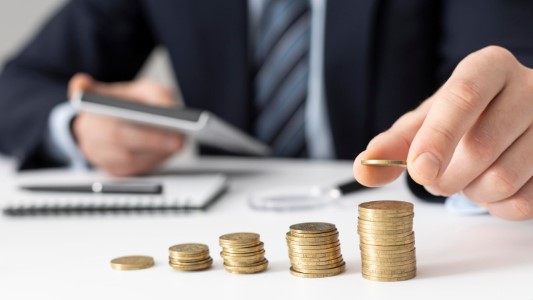 Best Crypto Exchange: eToro
eToro
eToro is a world-famous award-winning broker that offers an impressive range of assets at very competitive rates. Stocks, ETFs, CFDs, Forex and a variety of crypto assets with a very fast onboarding process and a user-friendly interface.

27'000'000

Tel Aviv, IS

Expand key information

Demo account
Crypto staking
CopyTrader
PayPal support
Low fees
Stocks & ETFs
Cryptocurrencies
Convenience & User-friendliness

Customer Support

Features Available

Trading Fees

Asset Selection

Overall Rating
Cryptocurrencies are all about the community. And when it comes to community and social aspects of trading, there is no match for eToro. For beginners, there are both paid and free courses available, along with an ability to automatically copy trades executed by pro traders. For intermediate investors, crypto staking and 0% commission stocks are available. And for the most experienced traders, eToro offers a special "professional account" and an ability to turn your knowledge and expertise into an additional revenue stream.
Thanks to a wide range of assets available, eToro makes it easy to diversify your portfolio

Copy trading allows even absolute beginners to start trading like seasoned veterans

eToro Academy offers high-quality content to assist you in learning

Professional accounts, exclusive features and community engagement for experienced traders
Trading interface can be confusing at first and takes a bit of getting used to

Mobile apps are full of features, yet could be more visually appealing
Honorable mentions in this category include:
Kraken Digital Assets crypto exchange - It was a very close battle between Kraken and eToro! We strongly consider Kraken to be an amazing cryptocurrency trading platform and can't help but feel they both deserved to be considered the best on the market.
Gemini Exchange - Having launched the Nifty Gateway NFT marketplace in 2022, Gemini got a lot more attention from the mainstream crowd. Our experts rate Gemini just slightly lower than Kraken and eToro, but all of them are worth checking out for sure.
New to the world of cryptocurrencies? Make sure to check out our "Complete Beginner's Guide to Crypto & Blockchain" and learn all the basics you need to know to start trading crypto today.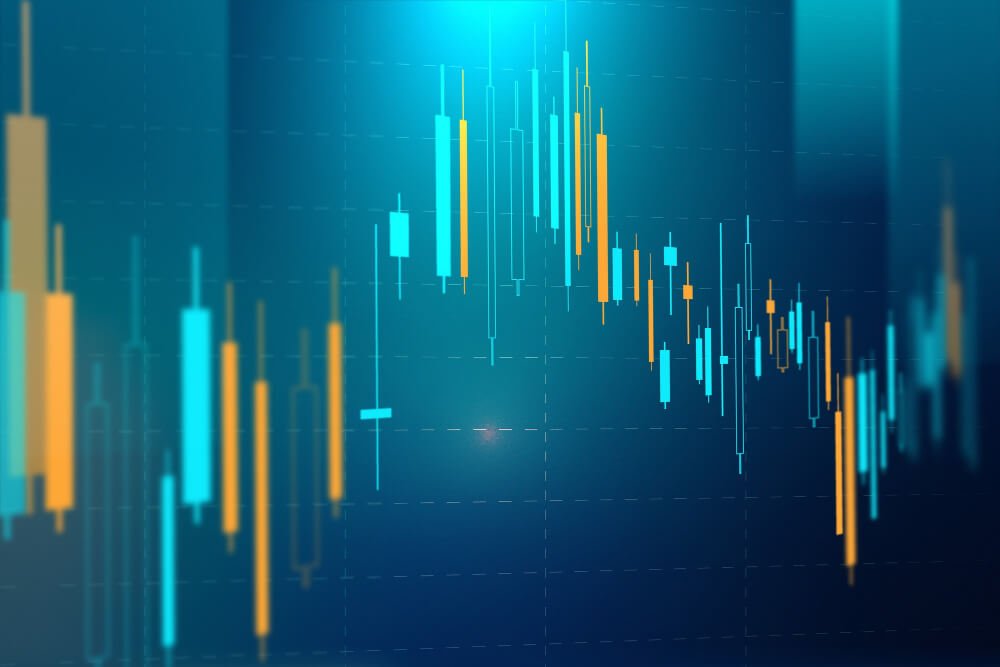 Best "All-in-one" Investment Platform: Bitpanda

Bitpanda
Bitpanda is an "all-in-one" investment platform which allows you to trade stocks, ETFs, commodities, cryptocurrencies and crypto indices - all in one simple app. Execute trades starting as low as €1 and use a Bitpanda Visa card to pay with crypto while earning cashback.

3'000'000+

Vienna, Austria

Expand key information

Desktop App
Auto-savings
Crypto Card
Staking
Crypto Indices
Bank Card
Stocks & ETFs
Cryptocurrencies
Precious Metals
Timed exclusive
Active Promotion for FC Visitors: Get €5 in BEST for free!
Convenience & User-friendliness

Customer Support

Features Available

Trading Fees

Asset Selection

Overall Rating
Bitpanda is a leading European digital asset exchange that invested heavily in expanding the product portfolio beyond crypto over the last few years. You can now trade over 3000 assets, including fractional stocks (shares), ETFs, crypto indices, precious metals and commodities and crypto staking making Bitpanda's offering one of the most diverse ones on the market.
Bitpanda's trading platform and the mobile apps are designed to be user-friendly and intuitive. It offers a variety of features that make buying, selling and storing digital assets easy and convenient. These features include instant purchases, live price charts, a built-in wallet, and customer support in multiple languages.
Great for savings: you can set up savings plans to automate investing a portion of your income

Frequent additions of new assets and features consistently improve the user experience

Crypto ETFs are a great way to get into cryptocurrencies without going "too deep"

Stylish Bitpanda card allows you to pay in stores and online using Bitcoin (or any other asset!)

Vibrant community and active discussions with Bitpanda representatives on social media
High fees, unless you execute your trades on the Bitpanda Pro platform

Mobile apps lack the polished experience some competitors provide
How To Choose an Investment Platform
An overwhelming amount of options available for people looking to start their investment journey frequently makes beginner investors scratch their head in confusion. And while there is no universally correct answer to "What investment app to choose?", there definitely are general guidelines that apply to everyone. Following these simple steps below will set you up for success, no matter what option you end up selecting.
Define your investment goals

Do you want to start a retirement fund with a diversified portfolio of low-risk low-yield assets you would contribute to every time you get paid? Or do you intend to trade frequently, looking to make trading an additional income source? Either way, your investment journey must have a goal!

Research different investment platforms

Once you have a set of requirements, you should invest some time into discovering what your options are. Consider visiting our selection of investment platform reviews to get a good overview of what is currently available on the market.

Consider the fees and charges associated with each platform

This is fairly straightforward, but still important - the difference in fees would probably be insignificant if your intention is to do just a few trades a month, but these commissions tend to add up if you get carried away!

Compare the features and benefits of each platform

Think of the following features: fractional stocks (because you might just want to buy €25 of Tesla instead of spending hundreds on a whole share), savings plans, copy trading, price alerts, stop-loss or crypto staking. You might find something you did not even know you wanted!

Make your choice and start small!

Ultimately, there really is no better way to gain experience than simply diving in! Consider registering accounts on different exchanges. Try them out yourself - and if you end up dissatisfied, nothing is stopping you from withdrawing your funds and closing the account.
Summary & Additional Information
Investing can definitely seem like a terrifying ordeal at first. However, an abundance of educational materials available online and a wide selection of various apps and websites that make taking the first steps on your investment journey easier make it significantly easier. Regardless of the state of the markets, the best time to learn how to make your money work for you is now! This way, you will be prepared for the next bull run and not suffer from FOMO ("fear of missing out", a common term among traders) because of not being able to capitalize on favorable market conditions.
Lastly, if you intend to get serious about investing, you definitely need a suitable bank to support your ambitions. As further reading, we suggest reviewing our selection of the best digital banks for investments and reading many other helpful articles and ratings available on our website.
Featured Content