Review: Gemini Cryptocurrency Exchange
Learn more about buying, selling and trading crypto with Gemini
General Information
Gemini is a crypto exchange platform with which you can trade & hold more than 70 cryptocurrencies including Bitcoin & Ethereum. Headquartered in New York, Gemini was founded in 2013 and has become one of the biggest crypto exchanges globally in the rank with the likes of Coinbase and Binance. The service of Gemini is widely available: US, Canada, Europe, Hong Kong to make a few. To date, Gemini has over 13 million active users on the platform and it is known to be one of the more friendly options for casual traders.
Our team of experts got "hands-on" with Gemini, compared it with other major cryptocurrency exchanges and "all-in-one investment apps", and assessed online feedback from real users. In this review, will go through the pros and cons of Gemini, provide details on its fee schedule and warn you about some of the drawbacks we've encountered to give you more clarity on whether Gemini might be a good choice for you specifically.
⚠️ Warning! Investment is never without risk. You may lose your investment due to market risks involved. ⚠️

Gemini: Key Facts
| | |
| --- | --- |
| Founded | 2013 |
| Headquarters | New York, US |
| Users | 13'600'000 |
| Official website | gemini.com |
| Crypto | 70 coins |
| Stocks | N/A |
| Metals | N/A |
| Card | Mastercard |
Unlike many of its peers, Gemini has stood its ground and continues to position itself as a crypto exchange specialist with no sign to tap into other popular investment assets such as Stock/ETFs or precious Metals. The platform does have an extensive suite of products that help its customers to securely store their crypto assets, better manage their portfolio, access more complex trading functions and more.
All things considered, on paper Gemini looks like a strong contender for anyone looking to get into cryptocurrency trading. But is that indeed the case? Read below to find out more. If you're new to the world of cryptocurrency trading, make sure to check out our "Complete Beginner's Guide to Crypto & Blockchain" where Web3 experts explain complex concepts in simple terms.
Products & Services available
It's simple and straightforward with Gemini - Crypto is all you got. While it does seem to be somewhat limited comparing to some other platforms like Bitpanda that give you access to a range of investment assets, it does mean Gemini is very much focused in optimising its product for Crypto trading specifically. This can be great news if Crypto is or could be a key asset in your investment portfolio.
Regulated by the New York Department of Financial Services, Gemini allows you to trade its 70+ coins 24/7. The platform offers fee-free deposits (apart from through debit card transfer at 3.49%) and the first 10 withdrawals each calendar month is free as well. Trading transactions do come with a fee - ranging from $0.99 and 1.49% of total amount depending on the order amount when you trade with the mobile app. In addition to the standard cryptocurrencies, Gemini Dollar - a stable coin hedged against US dollar - is also available on the platform, which is a great option of asset to balance the risk profile of your portfolio.
With soaring trends in recent months, NFTs have become a popular choice of assets in crypto. You can trade and mint NFTs via Nifty Gateway, an NFT specialist company owned by Gemini. The average transaction fee is 5% of sale price, plus a $0.30 transaction fee.
Unique Features at Gemini
Today crypto exchanges are no longer a scarce existence, consumers have access to a wealth of options and each exchange is taking a slightly different approach in winning the loyalty of its customers. Aside from more competitive fees and wider selection of coins to trade in, platforms have also been dishing out innovate features to help users conduct more informed trades and get more out of the crypto assets in holding. Below we will take a look at some of the unique benefits you can expect from Gemini.
First-class security features
The decentralised nature of cryptocurrency demands high standards of security towards platforms with which you're storing your crypto assets. Gemini claims to adopt a robust security infrastructure and internal control. The exchange is sufficiently confidence in the security setup of its hot (online/virtual) crypto wallet, as insurance is offered with using Gemini wallet for any losses resulted from a breach of security system. Taking it one step further, Gemini also has a Custody feature for cold (offline) storage of your crypto assets, providing an institutional-grade layer to the safety of your assets.
Gemini Earn
To help its customers get more out of the crypto they hold, the platform released Gemini Earn, enabling users to receive up to 8.05% APY on their cryptocurrency holding, including stablecoins. Essentially this is a savings account but for cryptos and the customers could potentially have great returns with stablecoins with relatively much lower volatility in Gemini Earn.
Multiply Your Wealth
Doesn't matter if you're just saving up for that summer vacation or if you're planning your retirement, the best time to start investing is now. Explore our curated list of the best investment platforms and apps available today at Fintech Compass. Make your money work so you don't have to.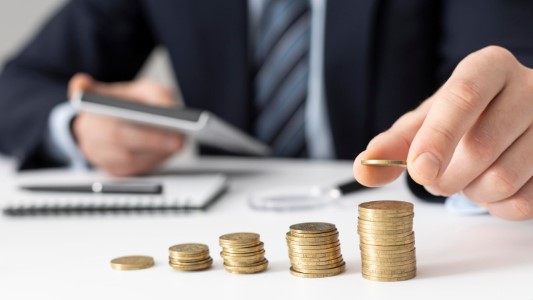 Cryptopedia
Cryptocurrency is a pretty new type of investment assets with jargon most casual retail investors would struggle with. In its endeavour to provide a smooth trading experience, Gemini has developed a learning hub called Cryptopedia where an extensive range of resources available explaining all the essential concepts and terms in the world of cryptocurrency trading. This is certainly a handy & valuable feature for anyone who are just starting to get into crypto.

Gemini: Pros & Cons
Advantages
Industry-leading security: warranted by the decentralised nature of cryptocurrency, Gemini's security setup does seem to be robust and trustworthy, with additional options for offline storage as well. This gives the necessary peace of mind to beginners who are still somewhat sceptical of this type of assets. Gemini truly is on par with an unbreakable and paranoid about security legendary Kraken crypto exchange in that regard, and that's a massive compliment!

Customizable UI: from beginner-friendly mobile and web trading interfaces to to web interface for active traders, Gemini has options available for different types of crypto traders. This also means that if you're a beginner starting out with Gemini, you won't necessarily need to switch when you want to move to a more sophisticated trading interface.

Wide range of assets available: you can trade 70+ coins with Gemini and could also easily dip your toes into NFTs with Nifty Gateway owned by Gemini.
Downsides
Complex fee structure: there's quite some room for simplification of its fee structure. With 10 different types of fees, it could get confusing quite quickly when customers start to use more of Gemini's features and services.

Fees discouraging high deposits: the transaction fees are quite high for transactions that are over $200 - at 1.49% of the total volume, which can get expensive quite quickly. This also makes it difficult to take full advantages of opportunities in the market.

US-centric: naturally for a US-based company, Gemini's new feature releases can still be somewhat US-centric. For example, its Gemini Pay and Credit Card features are so far only available in the US.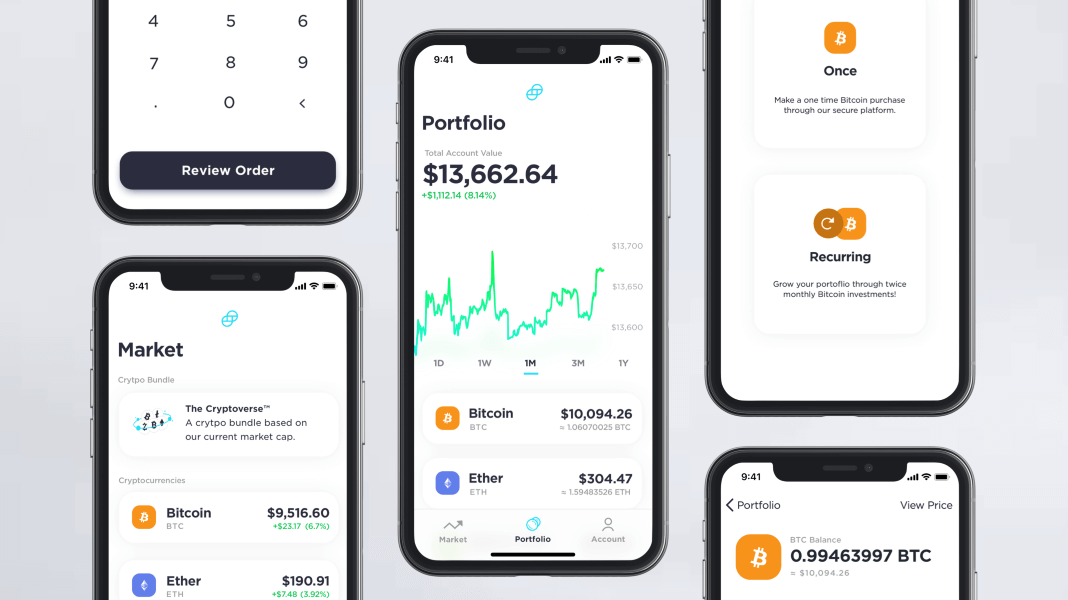 Frequently Asked Questions
Is crypto held in my Gemini Wallet insured?
According to the platform's terms, any theft or loss of assets due to a breach of security systems would be covered.
Is Gemini secure and convenient to use in Europe?
The short answer is: Yes. Gemini is regulated by the Financial Conduct Authority in the United Kingdom for services it provides to European countries.
How do I contact Gemini?
You can reach out to Gemini customer support on Gemini's official website: gemini.com.
Is Gemini beginner-friendly?
Its mobile app is quite easy to navigate and get started with. However as the exchange is specialised in crypto and has a wide range of features for advanced or serious crypto traders, it can get slightly overwhelming for total beginners.
Our verdict: Is Gemini a good choice for a crypto investor?
Based on our extensive comparisons against other top crypto exchanges and investment platforms, we are confident in claiming that Gemini is a solid choice for someone with a strong interest in crypto. Gemini is solely focussed on crypto so you will get to experiment a lot more than simply buying and holding cryptocurrencies. The exchange is also known for its security features among its peers - which is a crucial guarantee to have in the crypto world. With a solid range of over 70 coins to trade with, Gemini is a pretty good option to start your crypto journey with. If you're already familiar with crypto with some experience, Gemini also has the right tools for you such as the sophisticated web trading interface ActiveTrader and its Gemini Custody feature. While you might not get access to other investment assets with Gemini any time soon, there's no doubt that the platform will continue innovating on new features that would help boost the growth of your crypto portfolio.
⚠️ Warning! Investment is never without risk. You may lose your investment due to market risks involved. ⚠️
You can access & manage your portfolios through Gemini's iOS, Android and Web apps. The application itself is fairly hassle-free to get start with given its simple and straightforward UI. Gemini's more sophisticated ActiveTrader web interface is also notably more neat comparing to many more old-fashioned clunky trading interfaces. If you are considering to give it a go, Gemini has a simple onboarding process (through Onfido) and you could easily test the waters with small trades under €25 which incur a relatively low fee of just €1.50. But this is barely an amount that would stop you on your way to multiply your wealth, right?
Featured Content