Review: Wirex Investment App
Discover Wirex' cross-chain wallet for DeFi and NFTs
General Information
The multicurrency Wirex card, "next-gen" rewards, high limits without any comissions and no foreign currency exchange fees - you definitely can not blame Wirex for a lack of promises made to users. But is Wirex actually able to deliver on the expectations users would have? And is it worth it considering insane competition from "all-in-one" investment apps like Bitpanda? Let's find out.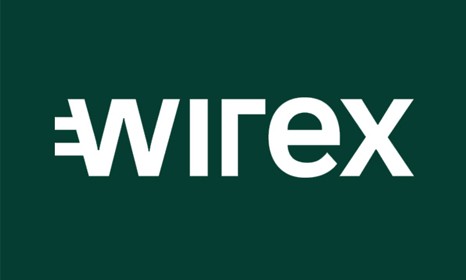 Wirex: Key Facts
| | |
| --- | --- |
| Founded | 2014 |
| Headquarters | London, UK |
| Users | > 3'100'000 |
| Official website | wirexapp.com |
| Crypto | WXT & more |
| Stocks | Not available |
| Metals | Not available |
| Card | up to 2% cashback |
⚠️ Warning! Investment is never without risk. You may lose your investment due to market risks involved. ⚠️
Wirex (formerly E-Coin) was established in 2014 in the United Kingdom. Wirex combines the best of blockchain-powered payments with innovative features to make sending money to and from your account quick, convenient and secure. Wirex is not legally a bank, which has both advantages as well as downsides. Instant payments, real-time notifications about transactions in-app and 24/7 access to a wide range of top crypto and fiat currencies are just a few of the benefits Wirex users enjoy. But is Wirex a good option in a day and age where the market is saturated with outstanding alternatives, especially in the "beginner-friendly" category, like BUX Zero investment app or an exploding in popularity Trade Republic platform? This review aims to provide you with all the information you might need in order to make an informed choice yourself.
Investment products available at Wirex
Given the wide range of various trading and payment solutions available at Wirex, retail investors who are not as experienced in the world of cryptocurrencies and decentralized finance might find it quite hard to navigate and assess the portfolio of products offered. In this review, we will go over each of them individually.
Cryptocurrencies
With Wirex, you can buy, store, exchange and hold most of the world's biggest coins and tokens. Next to big names like Bitcoin, Ethereum, Litecoin, Ripple (XRP) and $DOGE, Wirex also provides a rich selection of interesting and potentially lucrative investment assets like Solana (SOL), Polkadot (DOT) on top of many stablecoins (USDT, TUSD, USDP). You can effortlessly swap DeFi tokens across different blockchains, right from your Wirex Wallet.
The following cryptocurrencies are available 24/7 in the Wirex app: BTC, ETH, LTC, XRP, XLM, WXT, WAVES, DAI, XNO, LINK, MKR, AAVE, YFI, UNI, UMA, OMG, BAT, ZRX, SNX, FTT, COMP, REP, BNT, BAL, 1INCH, LRC, KNC, CRV, SUSHI, ADA, XTZ, EOS, DOGE, SOL, DOT, CHZ, MATIC, AXS, GLM, IOST, SNT, GRT, QNT, SAND, MANA, USDC, USDT, TUSD, USDP, EURS, EURT. The complete list of coins supported includes over 100 coins and a wide range of ERC20 tokens. This is an impressive amount, on par with the "big names" in the industry like massive US-based crypto exchange Gemini or renowned world-class crypto domain expert Kraken.
Instant multicurrency exchange
Wirex allows you to exchange 61 traditional and cryptocurrencies straight in the mobile app at exclusive Over-the-Counter (OTC) rates for all cryptocurrency exchanges. To make the offer even more attractive, there are zero exchange fees on foreign currency. Wirex claims that can result in up to 4% saved compared to traditional or digital banks. While that claim is a bit too ambitious, it can still save you a significant amount of money - just make sure to check the rates before executing a transaction.
There are over 16 fiat currencies Wirex supports. These are (including, but not limited to): Euro, GBP (British Pound), CHF (Swiss Franc), USD (United States Dollar), CAD (Canadian Dollar), CZK (Czech Koruna), JPY (Japanese Yen), HKD (Hong Kong Dollar), Croatian Kuna, Mexican Peso, New Zealand Dollar, Polish Zloty, Romanian Leu, as well as Singaporean and Australian dollars.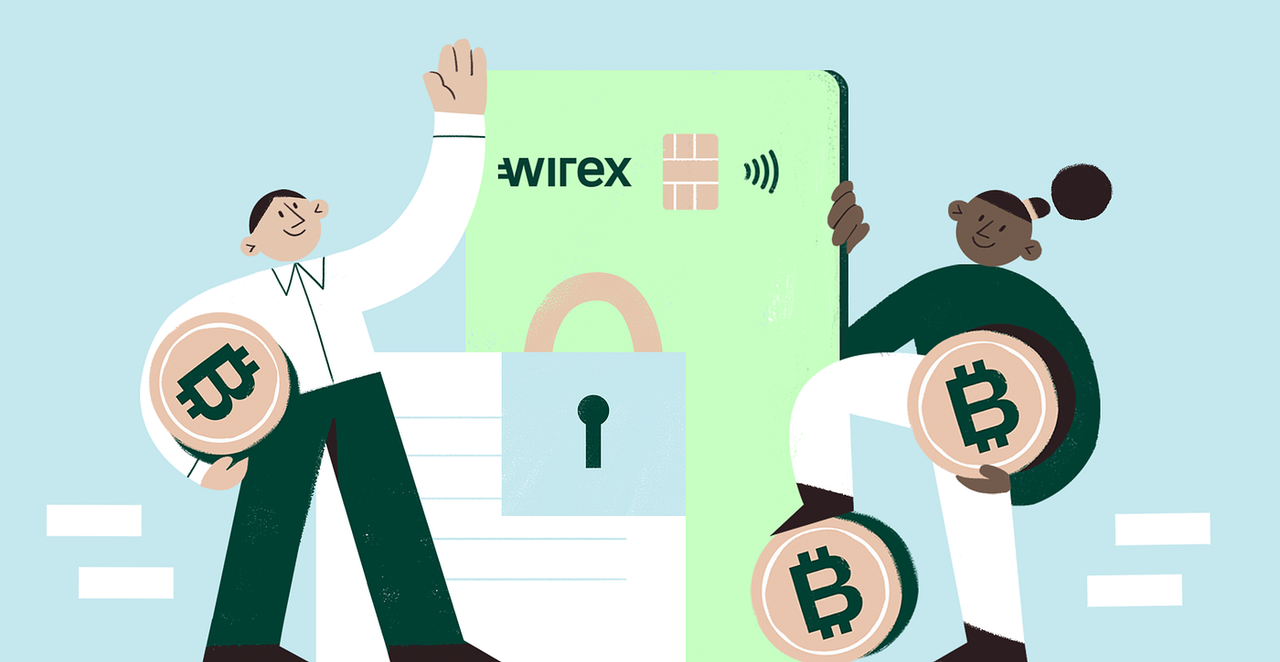 Wirex Card
The new multicurrency Wirex card gives users an ability to pay using any asset you want - from using various fiat currencies without any exchange fees (and it even automatically converts your funds to one of 150+ local currencies available right as the transaction executes!), to paying for groceries and online purchases directly from your crypto wallets. As an added bonus, payments made via Wirex cards are eligible for up to 2% cashback in crypto. The best part is that the card has no monthly fees of any kind, making it possible to try Wirex out, "no strings attached".
Does this portfolio of products look interesting to you? Visit Wirex's website and download the mobile app to get a hands-on experience with the platform.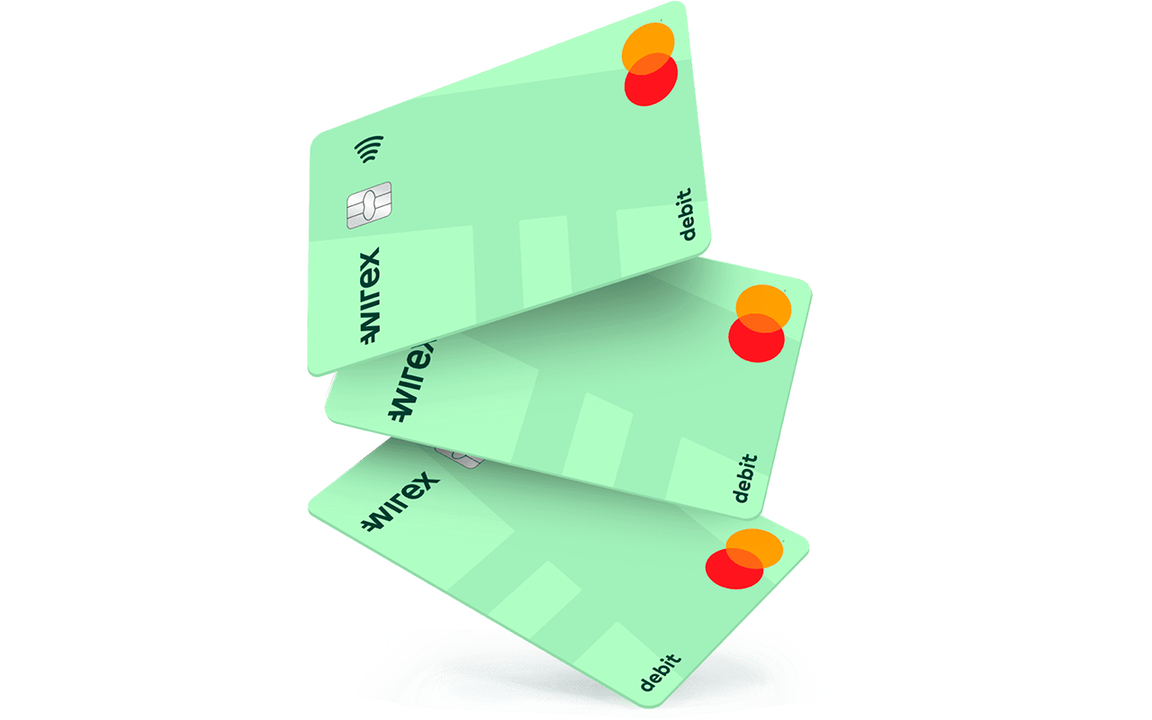 Wirex: Unique Features
Giving users an ability to hold, receive and trade crypto, having your own token and offering ZeroFX transactions with instant transfers is nothing out of the ordinary today. In order to win retail investors' hearts, one must offer a product that goes above and beyond these features. Does Wirex live up to users' expectations in terms of unique features and unexpected products? We will examine these USPs one-by-one below.
WXT: Wirex Token
Wirex is powered by its own unique, multi-blockchain cryptocurrency. WXT is frequently used as a way to offer exclusive crypto rewards to users – but it is also a way to access a new generation of decentralised finance (DeFi) ecosystems. In 2021, ~80% of WXT supply was migrated to the Ethereum blockchain, which is considered to be the most powerful network for decentralized finance applications. Announced in June 2019, the WXT exclusive pre-sale fully sold out in just 15 minutes.
Wirex X-tras
Wirex token mentioned above also powers X-tras, a "cutting-edge rewards programme", as described by the company itself. From Cryptoback™ ("Cryptoback" is actually a registered trademark name) of up to 2% in WXT on online payments and rewards from partners, to the Savings Bonus feature, X-tras help you get the most out of Wirex.
Multiply Your Wealth
Doesn't matter if you're just saving up for that summer vacation or if you're planning your retirement, the best time to start investing is now. Explore our curated list of the best investment platforms and apps available today at Fintech Compass. Make your money work so you don't have to.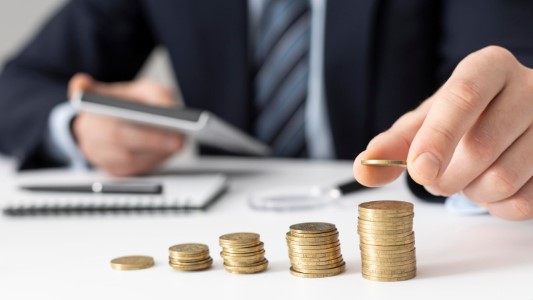 X-Accounts
X-Accounts are Wirex' take on creating a straightforward and easy-to-use savings product for retail investors who want to do investments in a "buy and forget" fashion without a hassle of keeping up with the stock market, news and rebalancing your portfolio every week. A secure way to earn up to 16% interest on select currencies. How does it work? The interest earned is compounded daily, and you can access your funds instantly at any time - withdrawing money from an X-Account incurs no fees, so you are free to use the money at any point.
Security & Protection
Thanks to Wirex's partnership with a transfer and settlement platform called Fireblocks, any deposit at Wirex is covered up to $30M. Wirex is also the first crypto-friendly fintech to attain principal membership of both Mastercard and Visa.
Wirex: Pros & Cons
Advantages
Up and running in no time: the sign-up and identity verification (which is an industry-standard ordeal to go through today) processes only take a few minutes.

Great mobile apps: both iOS and Android apps are incredibly stable and powerful, while still being incredibly easy to understand and use.

An incredibly responsive customer support: Wirex users can contact customer support at any time, 24/7, by raising a support ticket. The support team is extremely responsive and usually fixes any issues (or clears up misconceptions you might have) in no time.
Downsides
No demo account: having an ability to familiarize yourself with a platform before executing large transactions can be invaluable.

Missing a powerful API: for the more tech-savvy, having an Open API with a wide range of endpoints is great for automating routine and recurring tasks. However, this is not possible with Wirex, so you will have to use other options.

Not a bank: despite offering a card and an account to store your fiat currencies, Wirex is still not a fully fledged bank so you can't use it as your primary bank choice.
Frequently Asked Questions
How do I contact Wirex?
You can do so by visiting Wirex's website and either reaching out to support or reading up on Help Center articles there.
Is Wirex secure and reliable?
Wirex is regulated by FCA, Bank of Lithuania and by the MAS (in Singapore). A combination of Firebricks-insured deposits and regulatory scrutiny applicable to products of Wirex will not leave you in a situation where your deposits or transactions are in any kind of danger.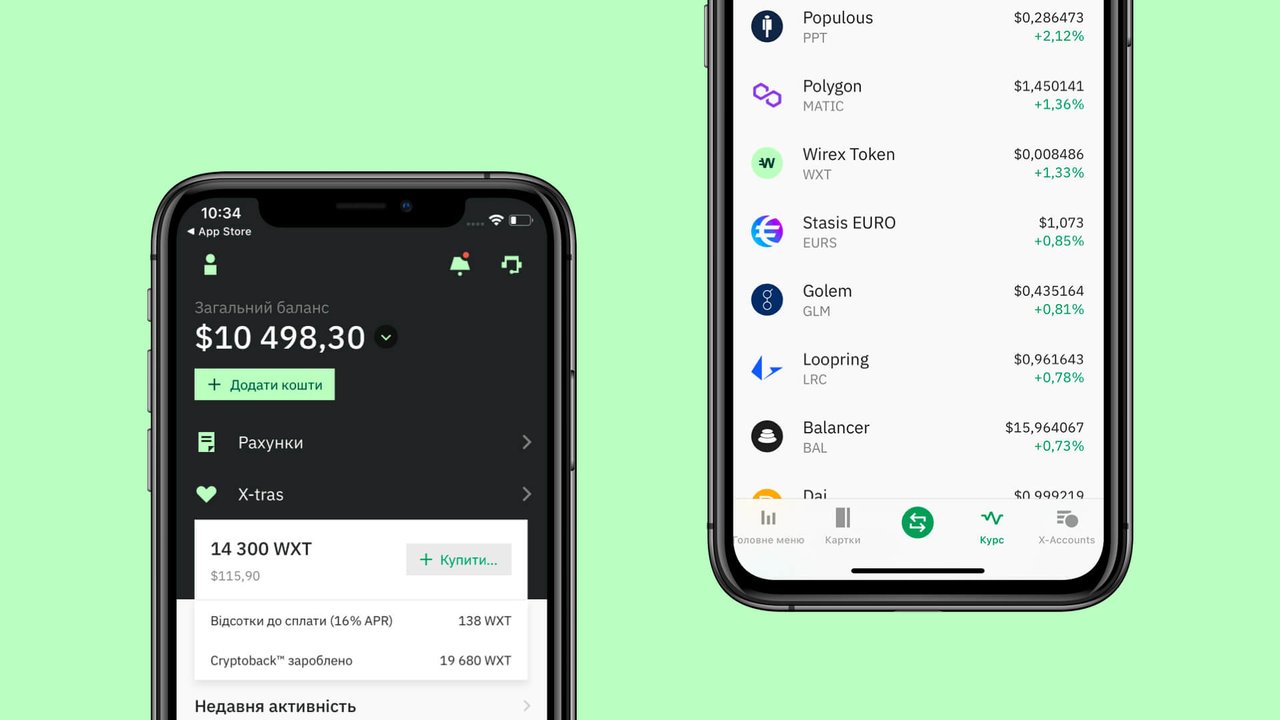 Our verdict: Is Wirex a good choice for a retail investor?
Wirex is a great choice for a beginner investment looking to dip their toes in the world of crypto and DeFi. Ensure that you're sufficiently informed about the various fees applicable to trading with Wirex.
⚠️ Warning! Investment is never without risk. You may lose your investment due to market risks involved. ⚠️
Regulated and with a strong emphasis on security, Wirex is a very powerful platform that works both for those already immersed in the crypto world and for those looking to enter into it for the first time.
The simplicity of Wirex's products combined with an ability to get crypto cashback, deposit, hold and send various fiat currencies makes it a decent choice for retail investors. Better yet, the lack of barriers to entry makes it incredibly easy to just sign up and try out the platform yourself, so there is no reason you should not try it out and form your own opinion on this product.
Featured Content