Beginner-friendly Investments & Savings Apps
Compare the best apps for growing your savings and making money work
Save & Invest: Road to Financial Health
In today's world, where inflation erodes the value of money at an alarming rate while salaries struggle to keep up, financial literacy can be the difference between barely making your rent and steadily moving towards your long-term goals. Knowing how to budget and save, and how to make your savings work for you are two essential practices everyone can benefit from.
It's no surprise the goal billions of people share is to achieve long-term financial security and stability. Investing your assets is important as it helps build wealth, meet your financial goals, and protect against emergencies. Investing is a way to mitigate the impact of inflation, and is essential to diversifying your assets, thus safeguarding your savings against risks. Developing a habit of regularly saving and gaining enough knowledge to become comfortable with investing your assets are the two key objectives every beginner must complete.
In this article, we will be taking a look at the key considerations an inexperienced investor should have and provide you with the knowledge essential for starting your investment journey. We'll wrap it up by presenting our list of top investing apps recommended by our team of digital finance experts.
⚠️ Warning! Investment is never without risk. You may lose your investment due to market risks involved. ⚠️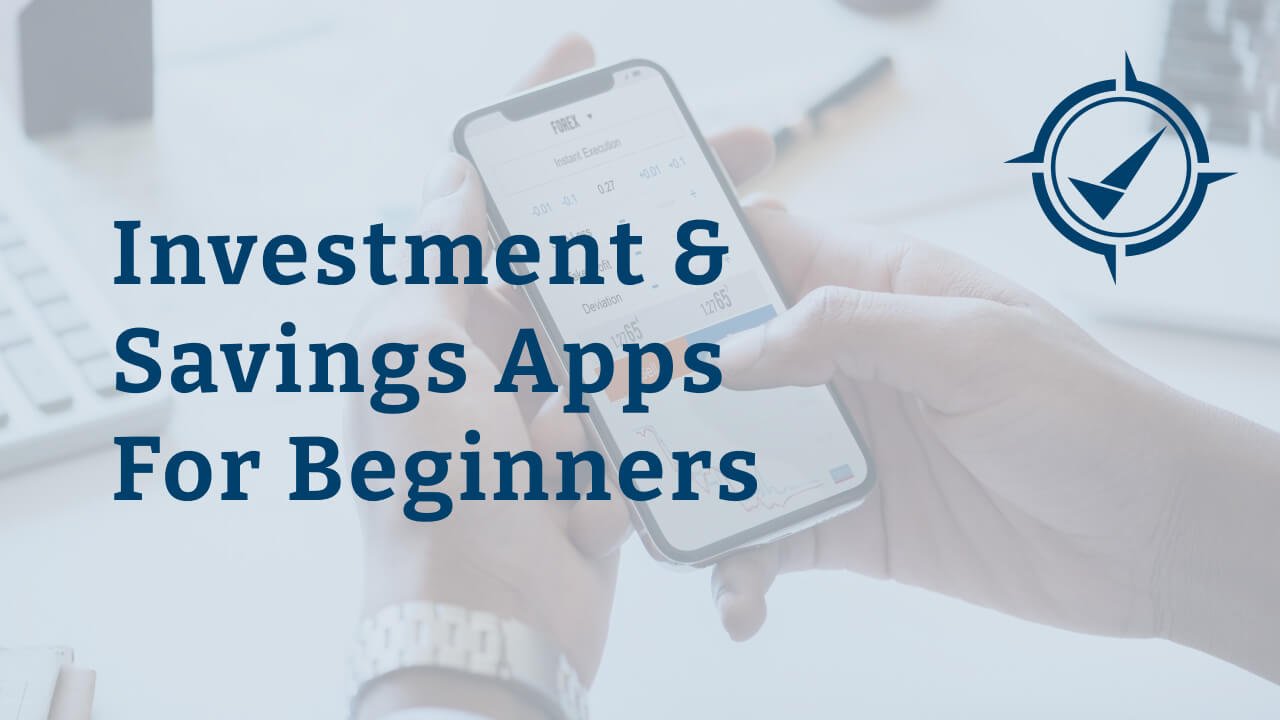 How To: Choosing the Right Way to Invest
When it comes to choosing the right investment and savings app as a beginner, there are several key considerations to keep in mind. Think about the items
1. Assess how knowledgeable you are
Make sure you know exactly how much previous experience you have, how comfortable you are with various financial products and your level of familiarity with the current trends and financial markets. Some platforms (like one of Europe's largest brokers DEGIRO) allow you to pick and choose individual stocks to add to your portfolio, while others have professional traders manage your portfolio for a small fee. Not having any experience should not stop you, but it should have a massive impact on the tools you choose.
2. Determine what assets you want in your portfolio
When it comes to settling on the assets to invest in, the general rule of thumb is that diversifying your portfolio by including multiple asset types (for example, by adding precious metals to your selection of stocks) helps minimize the volatility, reducing the overall risks.
Think about the following: do you want to go the "traditional" route and stick to stocks and ETFs? Are you looking to reduce the risks by investing in precious metals (generally seen as a reliable way to hedge against the volatility of financial markets)? And would you be interested in digital assets (cryptocurrencies) as well? These answers define your personal list of requirements
⚠️ Warning! Investment is never without risk. You may lose your investment due to market risks involved. ⚠️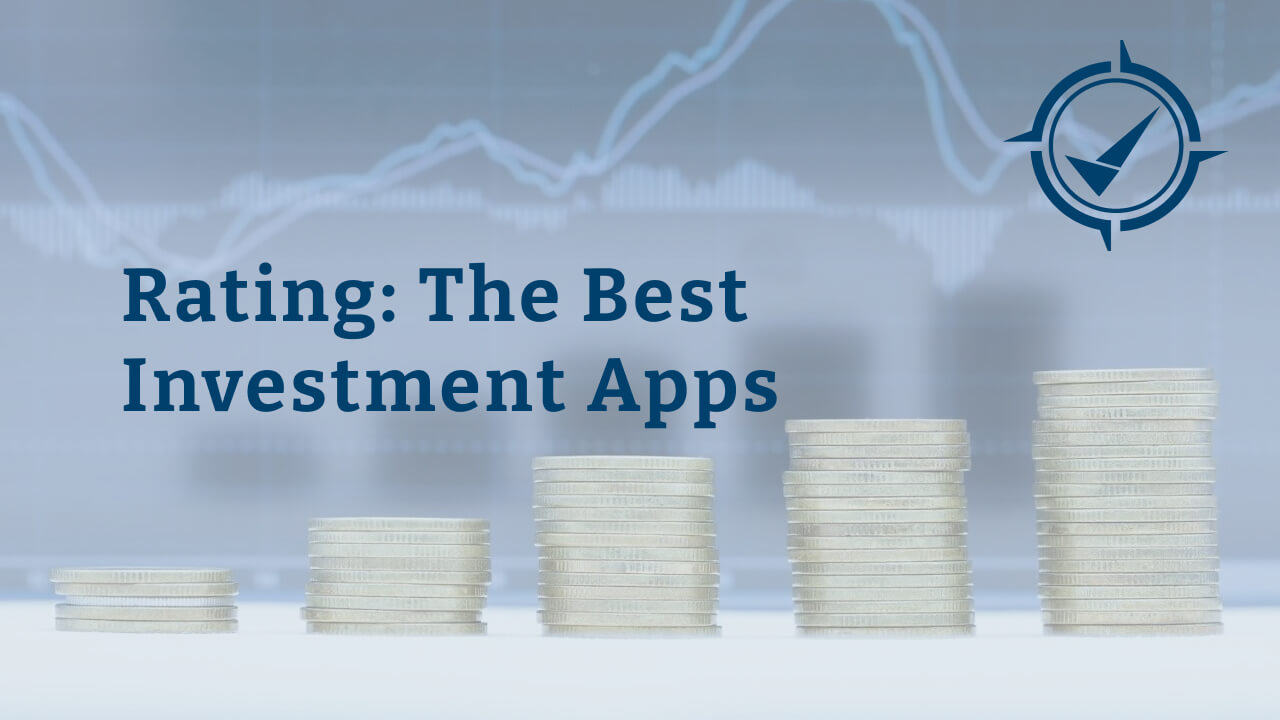 3. Determine your investment strategy
Some key aspects to consider are:
Your time horizon Are you saving for retirement? Or are you merely looking to put some money away for a few months to go on a great vacation this summer?
Your risk appetite Do you prefer "high-risk high-reward" investments or are you more comfortable going with safer options?
The amounts you're comfortable investing And would you prefer to set aside large sums on an ad hoc basis, or would you rather make small, but frequent deposits?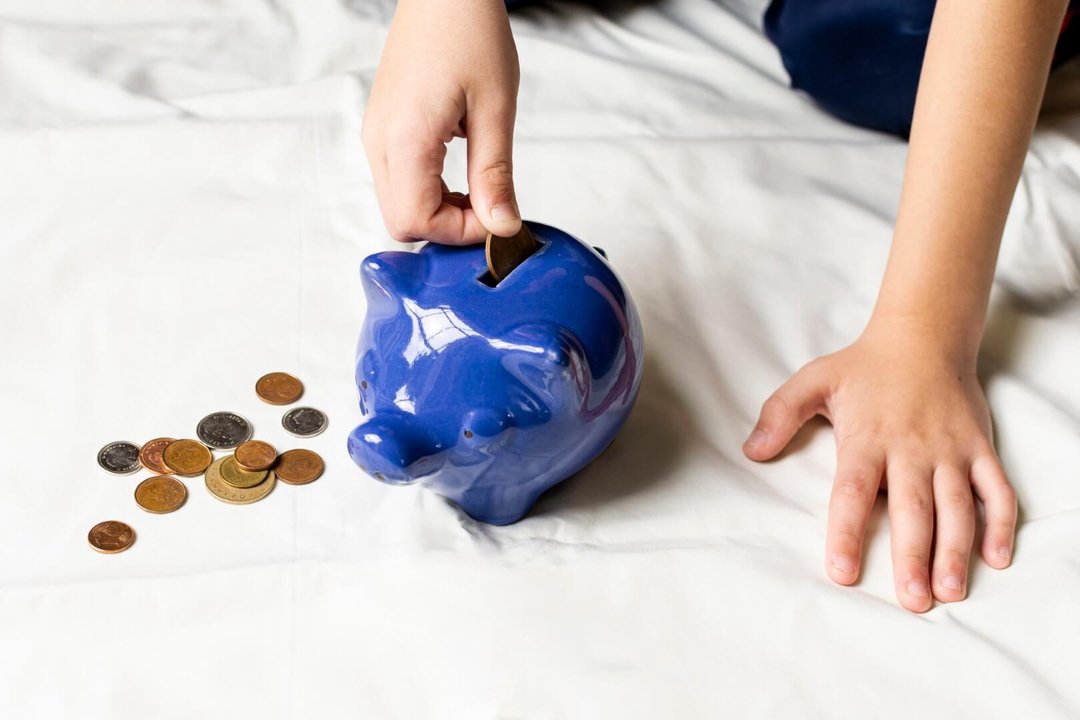 These are just the key aspects - you can also take into account the sustainability of the investment & ethical concerns, or whether you want to involve your partner to have a joint savings account. Once you've defined your goals and settled on the exact financial instruments you'd be using, it is time to find the perfect companion to assist you on your journey to multiplying your wealth. How do you choose the perfect tool for the job?
First and foremost, it's important to consider the app's fees and pricing structure, as this can significantly impact your overall returns over time. Additionally, you'll want to evaluate the app's user interface and ease of use, as well as the variety and quality of investment options available. It's also important to consider the app's security features, as you'll be entrusting it with sensitive financial information.
Multiply Your Wealth
Doesn't matter if you're just saving up for that summer vacation or if you're planning your retirement, the best time to start investing is now. Explore our curated list of the best investment platforms and apps available today at Fintech Compass. Make your money work so you don't have to.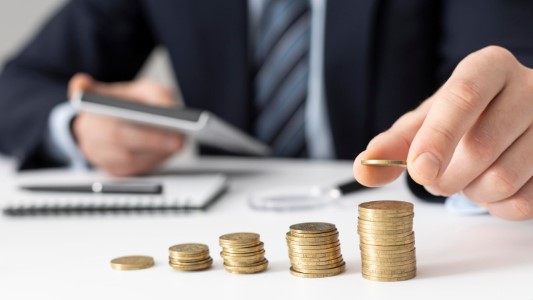 Finally, take a look at the app's customer support and educational resources provided by each broker, as these can be incredibly valuable in helping you learn more about investing and making informed decisions about your money. It is also advised to do your due diligence and find out more about your investment platform of choice by researching additional sources of information like our website's "Expert Opinions & Featured Articles" section.
By keeping these key considerations in mind, you'll be well on your way to choosing the best investment and savings app for your needs as a beginner.
Bank Accounts for Individuals
Read our detailed reviews of personal bank accounts available at some of the world's most popular online banks, compare the plans they offer, explore their pricing and discover all the hidden fees.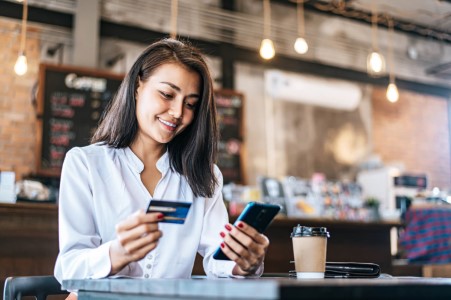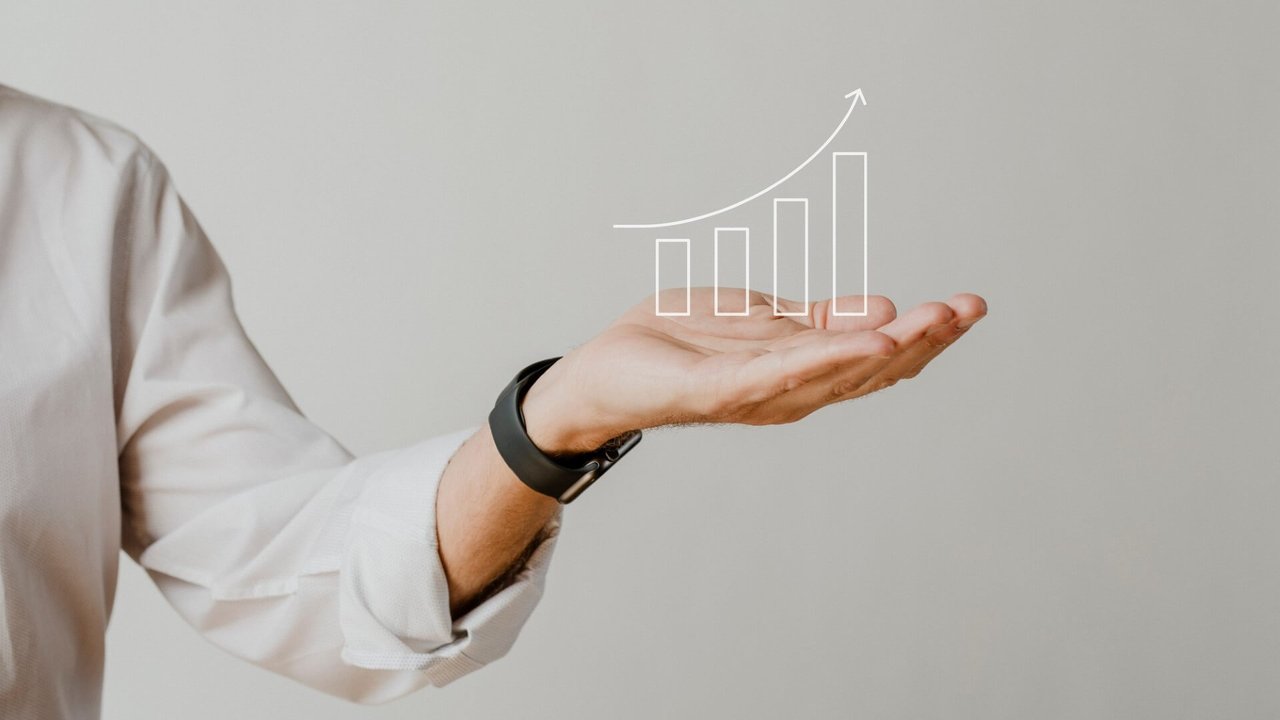 Our Selection: Top Savings & Investments Apps for Beginners
Our experts carefully assessed the specific needs of novice investors, shortlisted favorites from our curated list of the best investment apps available on the market today, and ranked them. We tallied the votes and are proud to present our list of the best apps to start investing with.
First two on the list are both up-and-coming neobrokers who already enjoy massive popularity, gathering impressive user bases thanks to rich selection of assets represented, convenient mobile apps and attractive promotions. These two are very similar, yet both great - we previously compared BUX Zero vs Trade Republic and have in-depth reviews of both products, so make sure to check them out!
Trade Republic
A fully-regulated German investment platform for trading stocks, ETFs, cryptocurrencies, Trade Republic is an up-and-coming financial institution with a very easy-to-use product aimed at people looking to make first steps on their investment journey.

1'000'000+

Munich, DE

Expand key information

Easy to use
Over 9000 assets
Regulated institution
Savings plans
Derivatives available
Stocks & ETFs
Cryptocurrencies
Timed exclusive
Active Promotion for FC Visitors: Up to €500 bonus on your deposit!
Convenience & User-friendliness

Customer Support

Features Available

Trading Fees

Asset Selection

Overall Rating
BUX Zero
Founded in 2014 and publicly launched in 2019, BUX quickly got an impressive following by providing users a very convenient, jargon-free and transparent product. BUX Zero is available in 8 countries in Europe and boasts very low (zero in some cases!) transaction fees.

700'000+

Amsterdam, NL

Expand key information

Available 24/7
Beginner-friendly
Quick verification
Low trading fees
Educational content
Stocks & ETFs
Cryptocurrencies
Convenience & User-friendliness

Customer Support

Features Available

Trading Fees

Asset Selection

Overall Rating
If you're a believer in the future of digital assets and decentralized finance, or you don't mind an asset that has comes with an elevated level of risk in your portfolio, it makes sense to consider an "all-in-one" multi-asset investment platform. Below are two apps our experts recommend checking out that have a steep learning curve, have straightforward UI and allow for a wide range of options to choose from.
New to the world of digital assets and crypto? Check out our"Complete Beginner's Guide to Cryptocurrencies & NFTs", where we aim to present all the essential knowledge on the topic in a concise way.
eToro
eToro is a world-famous award-winning broker that offers an impressive range of assets at very competitive rates. Stocks, ETFs, CFDs, Forex and a variety of crypto assets with a very fast onboarding process and a user-friendly interface.

27'000'000

Tel Aviv, IS

Expand key information

Demo account
Crypto staking
CopyTrader
PayPal support
Low fees
Stocks & ETFs
Cryptocurrencies
Convenience & User-friendliness

Customer Support

Features Available

Trading Fees

Asset Selection

Overall Rating

Bitpanda
Bitpanda is an "all-in-one" investment platform which allows you to trade stocks, ETFs, commodities, cryptocurrencies and crypto indices - all in one simple app. Execute trades starting as low as €1 and use a Bitpanda Visa card to pay with crypto while earning cashback.

3'000'000+

Vienna, Austria

Expand key information

Desktop App
Auto-savings
Crypto Card
Staking
Crypto Indices
Bank Card
Stocks & ETFs
Cryptocurrencies
Precious Metals
Timed exclusive
Active Promotion for FC Visitors: Get €5 in BEST for free!
Convenience & User-friendliness

Customer Support

Features Available

Trading Fees

Asset Selection

Overall Rating
However, if you're looking to start with picking up useful habits that help you achieve good financial health, you also need to consider the way you save. For example, signing up for a bank account at a bank that allows you to round up your purchases made using your bank card, and put the spare change into a separate "pot" can be a good way to start. Better yet, if the bank allows you to auto-invest on a schedule or sort your salary into multiple "pots" for easy budgeting, like bunq bank from the Netherlands. Not only does it offer 2,01% interest on savings accounts, but it also has a built-in integration with a Birdee, a broker that manages your portfolio automatically given your set risk preference.

bunq
Dutch online bank that gives you the freedom to bank like a local all over Europe. The bank's mobile apps are packed with exciting and unique features, and the fully fledged banking license bunq has ensures your money are 100% safe at all times.

5'400'000+

Amsterdam, NL

Expand key information

General Information
Deposit Protection

Up to €100'000

Customer Support

Chat, email

Currencies

EUR, USD, GBP + 12
Bank Accounts
Individuals

Free plan available

Businesses

Starting at €6.99

Joint
Convenience & User-friendliness

Customer Support

Features Available

Value for Money

Overall Rating
Note: There are quite a few solid options if you're looking for a bank that helps save and invest - for example, another great option is Europe's biggest neobank, Revolut. However, Revolut's investment product is subject to per-country availability, while bunq's offer is more universal across all supported countries.
Conclusion
Choosing the right way to save and invest that works for you can be a daunting task if you're an amateur investor. However, paying attention and devoting time to learn how to manage your funds properly is essential in today's world. After all, interest compounds and the solid financial foundation for tomorrow is built today.
The apps we have suggested in this article provide a variety of features and benefits for users, including low fees, easy-to-use interfaces, and educational resources to help beginners learn the basics of investing and saving. By utilizing these apps and adopting healthy habits when dealing with personal finance, beginners can begin to take control of their finances and work towards their financial goals.
Ultimately, the best investment and savings app for you will depend on your individual needs and preferences, but we hope that this guide has provided valuable insights to help you make an informed decision. Remember, the key to successful investing and saving is consistency and patience, so start small and stay committed to your financial goals.
⚠️ Warning! Investment is never without risk. You may lose your investment due to market risks involved. ⚠️
Featured Content