UK Banking: The Ultimate Guide to British Banks
Everything you need to know about banking in the United Kingdom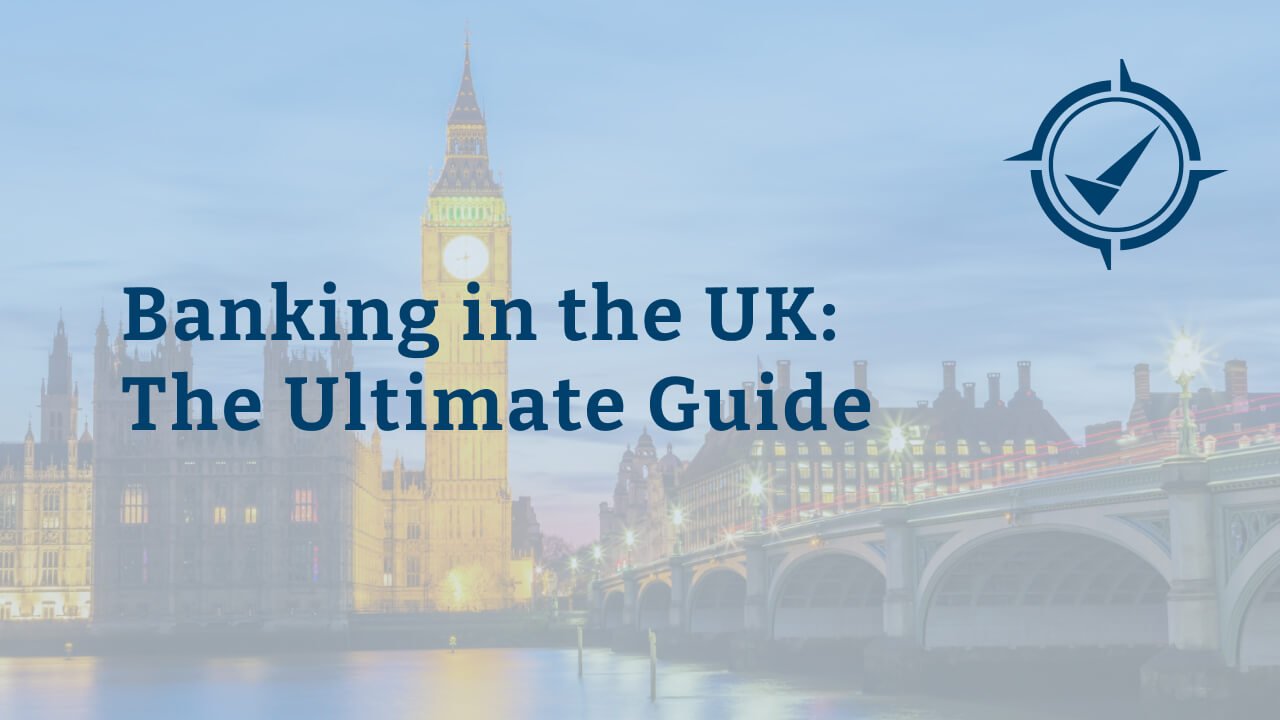 Banking in the UK: Introduction
As one of the centers of European finance, the UK has always been packed to the rafters with banking options, from old, traditional banks such as Barclays to the new kids on the block, such as the biggest digital bank in the world, Revolut. For many, especially expats, non-residents and students, the options can understandably feel overwhelming. One thing's for sure, if you've just moved to the United Kingdom, setting up a UK bank account should be at the top of your priority list.
And even if you're a long-term UK resident (or a citizen), banking changes so swiftly now you'd really benefit by keeping up - doing research on the best bank accounts available can save you a significant amount of money, starting today! This research can get overwhelming pretty fast, but our experts condensed all the key information and in this article, we aim to explain everything you need to know about banking in Great Britain in a concise fashion and simple terms.
In this comprehensive guide, we've brought together all the facts, info and advice we can to make your UK banking account experience as smooth as possible, as well as highlighting the best British banks around. It's safe to say we've left no stone unturned when it comes to banking in England, Scotland, Wales and Northern Ireland.
You may also be intrigued to read up on some of our previously published articles, intended to provide you with tip-top information on the latest from the banking sector. Some of these include our '6 Amazing Features in Banking Apps' and our 'Guide to the Best Mastercard Benefits'.
Banks in the UK
As with many western countries, the UK's banking system is made up of a wide variety of institutions. These generally fall under two distinct categories: traditional brick-and-mortar banks and online-only banks. Take a look below to find out more about these two types:
Brick-and-mortar Banks
Traditional (also referred to as "brick-and-mortar") banks have existed for many years and, in some ways, are still rigidly stuck in their old habits. In the 21st century "post-digital-revolution" world they're not nearly as convenient or useful, but it's still important to understand how they work and how they're trying to catch up to their competitors.
Online-first Banks
UK is home to world's biggest and the most successful digital banks. Also called "neobanks", these banks differ from the traditional "big" banks by striving to provide all of their services online. Legally speaking, there is no separation - these "challenger banks" undergo the same amount of control, scrutiny and are subject to the exact same regulations and checks. Meaning, they're (at least) as secure and the customer is protected in exactly the same way regardless of whether the bank has physical branches or not. These banks are young, they frequently label themselves as "IT companies with banking licenses" and they are way more adapted to the digital-first environment we all live in nowadays.
There are multiple way you could segment banks - for example, splitting them into "international" (examples: Bank of America, Triodos or Citibank) and "domestic" (see below for some notable examples!).
Bank Accounts for Individuals
Read our detailed reviews of personal bank accounts available at some of the world's most popular online banks, compare the plans they offer, explore their pricing and discover all the hidden fees.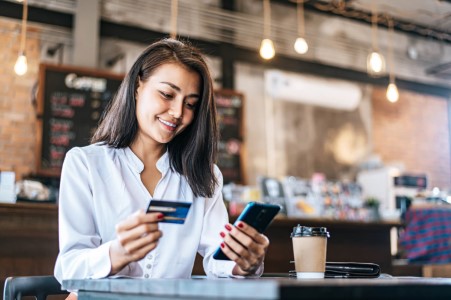 Private UK Banks
For decades, the 'UK Big Four' (as they are often called in the UK), have dominated the banking market in England and Wales for centuries. These are as follows:
HSBC
Barclays
Lloyds
Natwest
While these banks also have firm foundations in Scotland, the term 'Big Four' there commonly refers to:
Royal Bank of Scotland (NatWest Group)
Bank of Scotland (Lloyds Banking Group)
Clydesdale Bank (Virgin Money UK)
TSB Bank (owned by Banco Sabadell)
These banks have been consistently losing ground to mobile-first banks over the last decade, and experts suggest the decline would continue if the "old folks" behind these bureaucratic behemoths don't come up with a way to catch up and finally offer the same level of convenience to the end users.
Similarly, Northern Ireland has slightly different 'Big Four' banks:
Bank of Ireland
Ulster Bank (NatWest Group)
Northern Bank (d.b.a. Danske Bank)
Allied Irish Banks
This list might get confusing, but don't worry! The makeup of the UK is often complicated in more ways than just banking and even befuddles its citizens. Whichever country you reside in within the United Kingdom, the vast majority of these banks offer similar services and mostly follow the traditional forms of banking we are all accustomed to. Trust us - it will get easier in this article.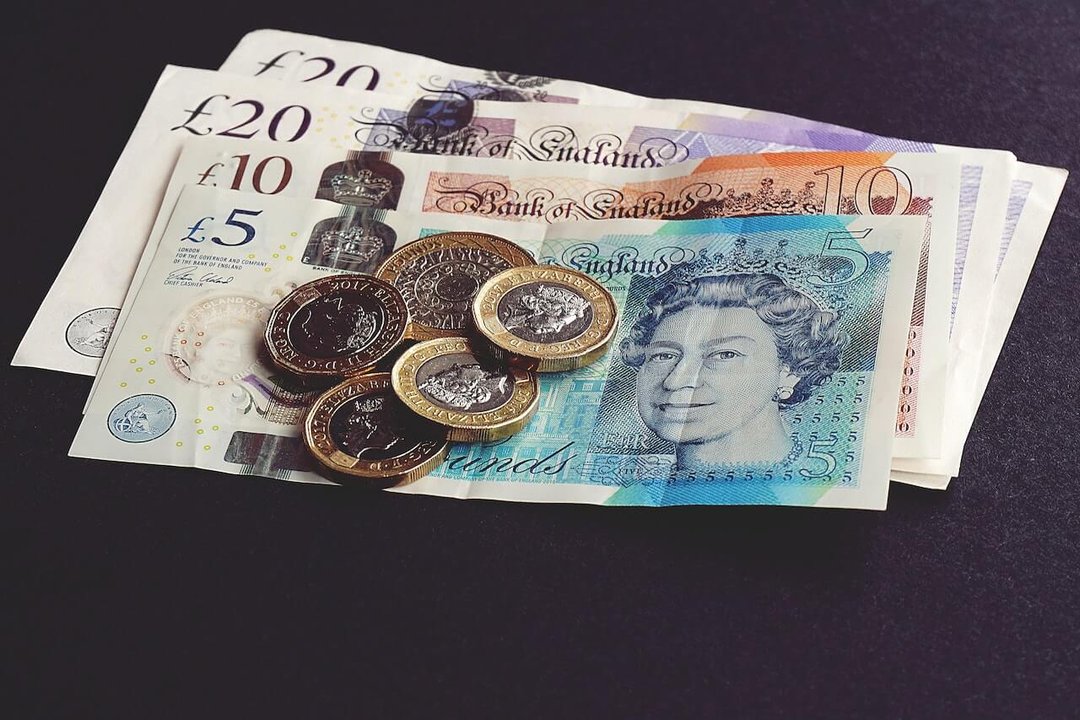 Going Digital: The Rise of Mobile-first
It's safe to say that the world has changed quickly in the past decade, sometimes, for the worse and sometimes for the better. In the financial world, digital banking has been one of the great innovations, helping to drag a tired, archaic form of personal money management into the 21st century. In our eyes (and in the eyes of most people around the world), this has significantly transformed the world of money - more than you might imagine!
Digital Banks in the UK
Driven by what are known as fintech banks ("fintech" stands for "financial technology"), digital online banking has hit the ground running since it began flourishing in the mid-2010s. You might have heard these names - here are some of the best examples:
Starling (Personal & Business)
Monzo (UK-only at this moment)
Curve (wallet, app & card combo, technically not a bank but an insanely convenient way to get cashback on your bank cards)
As we've already mentioned, it's not too much to say that these online banking institutions have blown the UK banking market wide open, causing many of the 'big banks' to feel particularly nervous. These leaders in the digital banking revolution provide their customers with simple, easy-to-use way to access all of the banking features customers need. That process slowly turns consumers away from the archaic "traditional" banks that have had an iron grip on the industry for centuries. It's worth noting that we are still in the dawn of a new age of banking, and the path forward, according to experts, will only become more digitally focused.
Multiply Your Wealth
Doesn't matter if you're just saving up for that summer vacation or if you're planning your retirement, the best time to start investing is now. Explore our curated list of the best investment platforms and apps available today at Fintech Compass. Make your money work so you don't have to.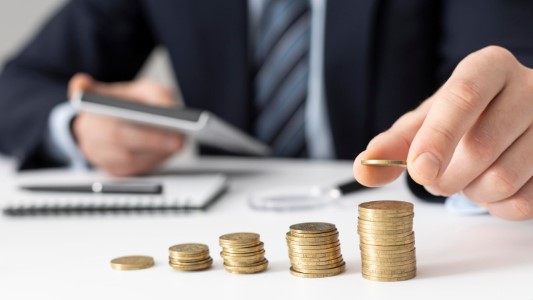 Specifics of UK banking
As you can see, the options within the UK banking system are seemingly limitless. While this is positive and healthy for the sector as a whole, it can often feel daunting when customers have to make a decision with their money. Non-residents, such as expats or international students looking for a bank may find this particularly tough.
However, there's no need to fret. While there are a plethora of choices when it comes to UK banking, they all offer similar services for day-to-day money handling. Let's start with the basics:
Current accounts
As with many other European countries, current accounts are mostly used for those daily transactions at shops, restaurants and supermarkets. They can also be used to pay direct debits, standing orders and other payments.
Savings accounts
As the name suggests, savings accounts are used for saving up your hard-earned cash, and often provide higher interest rates than current accounts. Savings should be seen as a crucial part of increasing your financial health. Diversifying your investment portfolio is important, so finding the right bank with the right interest rates (or built-in features that make your money work) is very important.
Investment accounts
Thirdly, investment accounts provide customers with the ability to invest in various financial products, such as stocks, funds or bonds. These accounts can be a great way to increase your savings in the long term. Being smart and making sure you didn't put all your eggs in one basket is essential for long-term performance of your portfolio and, ultimately, your financial health.
⚠️ Warning! Investment is never without risk. You may lose your investment due to market risks involved. ⚠️
Business services
If you're thinking about starting a business in the future, UK banks are well set up to help. Most institutions offer business banking solutions ranging from insurance to free tax advice. On top of this, there has been a surge in the amount of technology companies creating extremely useful financial services to both companies and entrepreneurs, as well as individuals looking to maximize the return on their funds. These can either be apps or full-blown multi-platform solutions, and can even come with physical goods like PoS terminals. Regardless of your choice, always make sure you check out the services of all banks and get the full picture before signing the dotted line.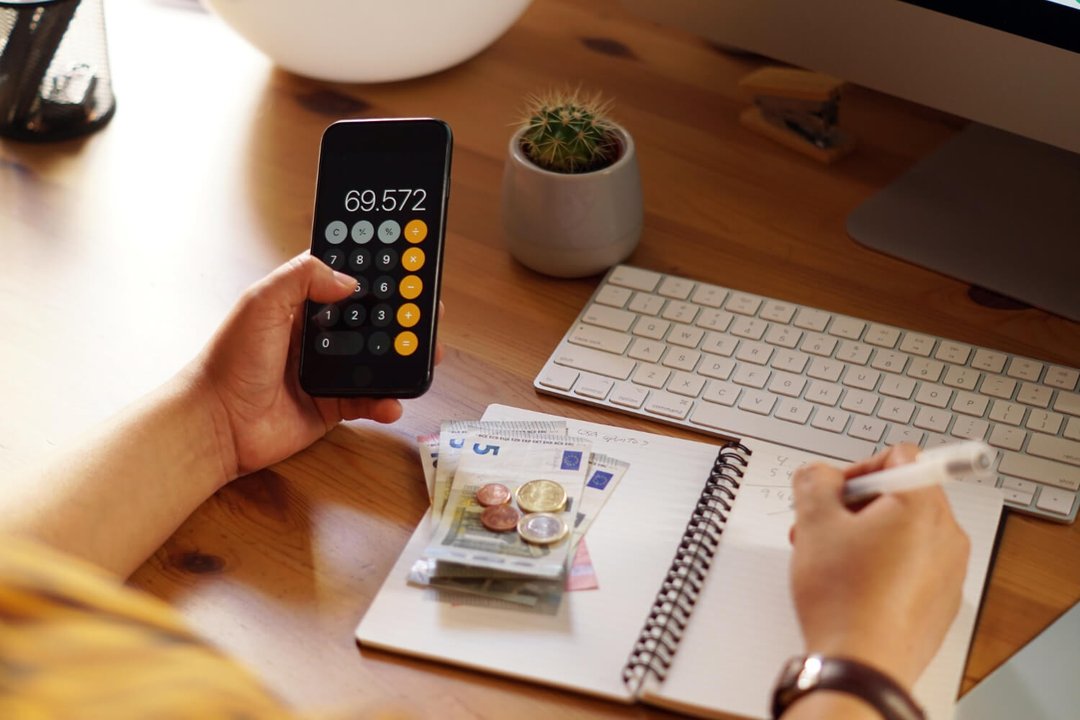 Expat and travelling services
The UK has a high rate of immigration when compared to many other countries and, in response to this, the vast majority of banks offer up ex-pat services and help to those new to the country. In short, non-residents can access banking services, but most will require a passport. It's also worth noting that many banks may ask for further documentation, particularly any documents that contain a current address (referred to as "proof of residence" documentation).
In terms of visiting Europe from the UK, there are also a variety of options available. In 2019 alone (before the pandemic hit), there were a total of 72.47 million outbound visits from the UK to Europe throughout the year. With that in mind, owning a standalone Euro (sub-)account or having a bank that offers a great foreign exchange rate on GBP to EUR conversion (also called "fx rate") may be especially helpful. Digital banks, again, often make this process much simpler, with specific banks (such as "bank like a local all over the globe" superstar Wise) offering very generous conversion rates to their users.
While all the services above are often similar, it is their delivery that marks financial institutions apart from one another. The clearest dividing lines, unsurprisingly, are between the fresh-faced, online-only banks and the traditional, deeply rooted national banks.
How to manage your UK bank account
Inevitably, once you've opened a UK bank account, you will have to manage it appropriately. In the UK, this can be done in a few ways, as outlined below:
Online Banking
The vast majority of banks in the UK have dedicated online banking. With more and more customers choosing online banking, it's important to understand your bank's security processes. Many require additional steps for access, while others are much more lenient. With the best online banks in the UK, you can keep an eye on your account, send and receive money and access different services, all from the comfort of your own home.
Mobile-first Banking
Mobile-only banking allows users to do anything and everything related to their money in-app. Whether you're sending money to a friend or paying off a bill, the ease of mobile-only banking is undeniably refreshing. For those looking for quick yet secure logistics, up-and-coming online-only banks are the perfect way forward.
In-person Banking
The big banks in the UK still operate thousands of 'stores' in UK high streets, where you can sit face-to-face with a professional and talk about payments, money management and other services. While these physical bank locations are starting to fade from British high streets, they are still easily accessible throughout the country. However, they are a lot less convenient than other online options.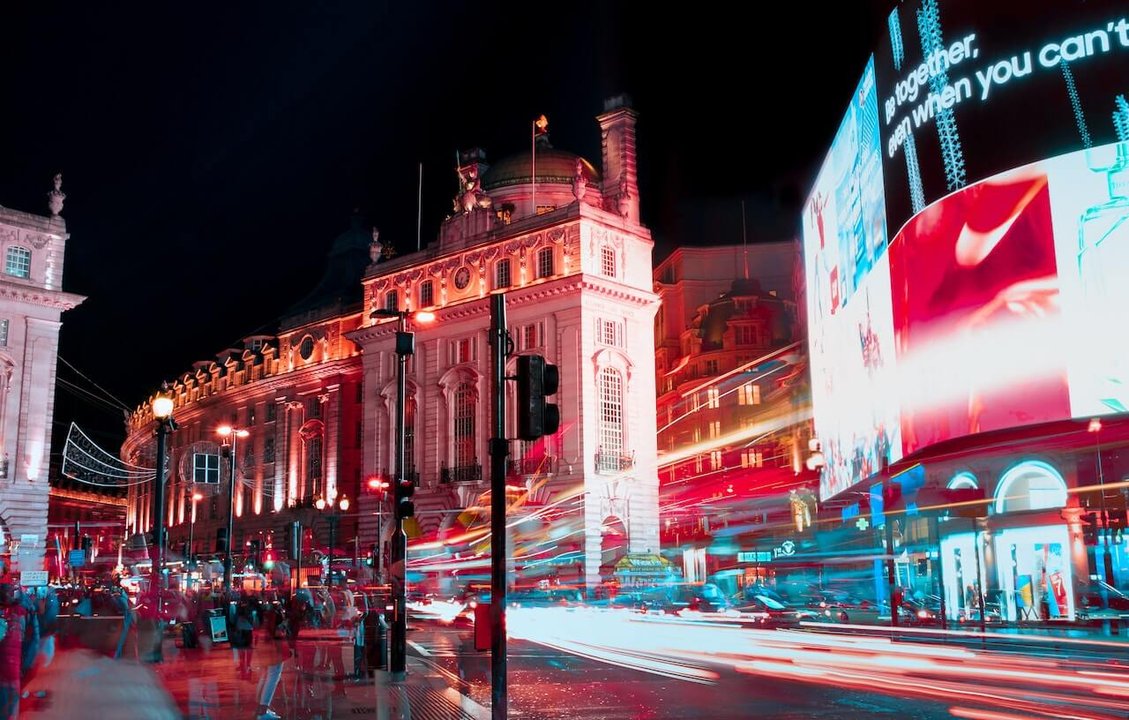 What is Open Banking?
When researching UK banking, you may have heard the term 'Open Banking' bandied about. As with many areas of the finance sector, the term is often drowned in jargon not immediately understandable to those who aren't in the know.
To put it simply, Open Banking is a secure and safe way for companies to share financial transactional information. This isn't a service - it's a set of regulations that have opened up data for regulated providers, to the intended benefit of both the customer and provider. While the phrase 'opened up data' might start ringing alarm bells, the legislation isn't as insidious as it sounds.
Bank Accounts for Businesses
Time is money if you're a business owner, franchisee or a freelancer. Discover modern mobile-first bank accounts for companies of any scale and explore unique features and products built for digital-native business owners.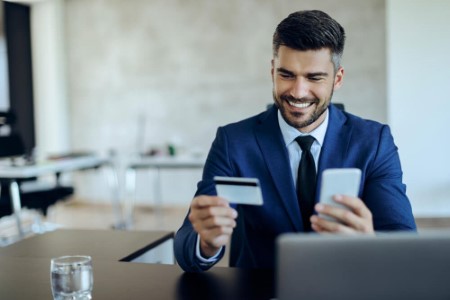 Open Banking intends to stop big banks from sitting on valuable financial data of their customers and help newcomers breach the barriers to entry in the banking industry. In turn, this stimulates competition and growth in the financial sector, with third parties using this data to innovate and provide even better services to consumers. Customers can also choose to opt-out of the Open Banking process. While understanding Open Banking isn't essential, it's still good to be aware of how financial companies make use of your data.
The best UK banks for residents & non-residents
If you're asking yourself 'what are the best banks in the UK?', we've got you covered. Our list aims to take into account multiple perspectives. Thus, we don't only judge them from a UK resident's perspective, we've also assessed how easy it is for non-residents to open bank accounts too. Here are some of our top banks in the UK:
Monese (Personal & Business)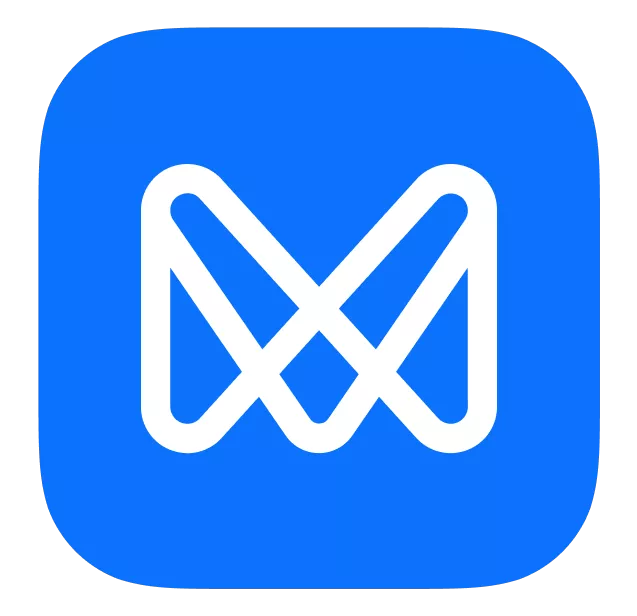 Monese
Monese offers excellent currency exchange rates, an easy way to transfer money abroad in over 30 countries along with a great mobile app. Aimed at "digital nomads" from all over the EU, neobank offers customer support in 14 languages.

2'000'000+

London, UK

Expand key information

General Information
Deposit Protection

Up to £85'000

Customer Support

15 languages

Currencies

GBP, EUR, RON
Bank Accounts
Individuals

Free plan available

Businesses

Starting at €9.95

Joint
Convenience & User-friendliness

Customer Support

Features Available

Value for Money

Overall Rating
The story of Monese is one many non-residents will have experienced. The bank was founded by Estonian Norris Koppel who had struggled to open an account at a high street bank. Frustrated by the banks turning what should be a simple, straightforward process into a convoluted one, Koppel opened Monese in 2015. Understandably, Monese is primarily aimed at expats and foreign nationals living in the UK, helping them make use of banking in the UK a lot easier. Ease of use and a multi-currency focus are also things going in Monese's favour.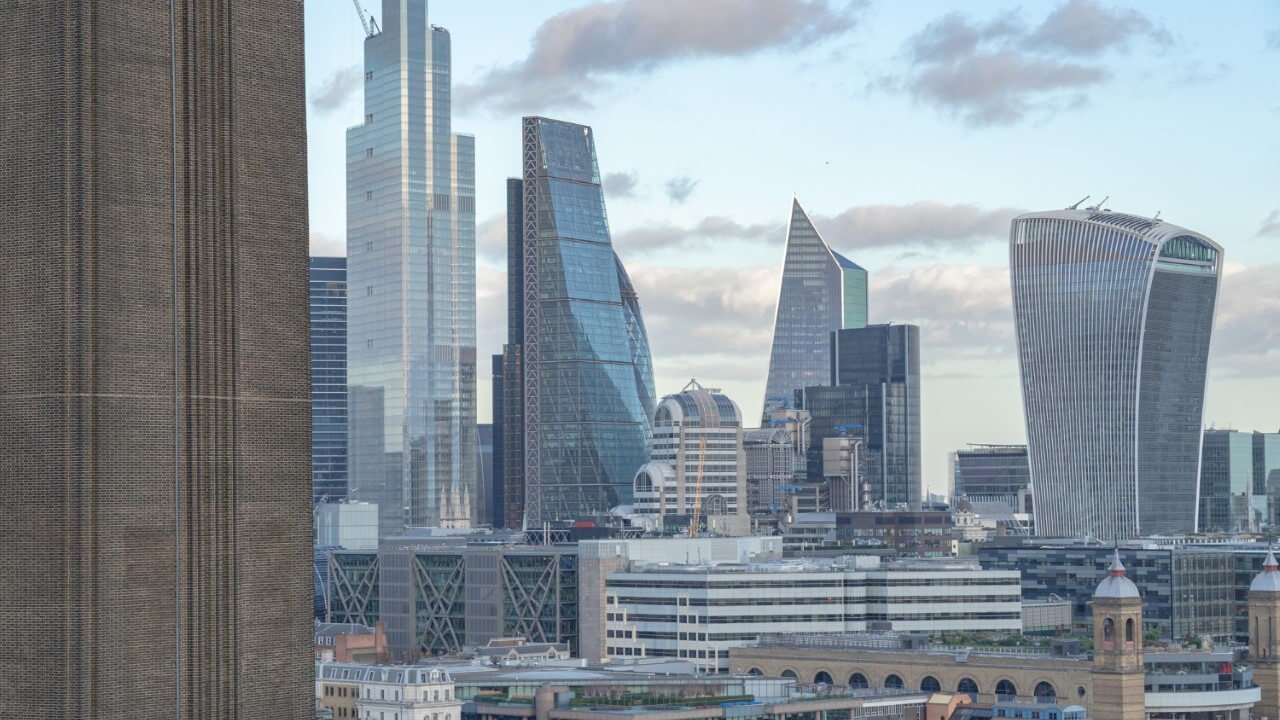 Revolut (Personal & Business)
Revolut
Europe's biggest neobank, Revolut is a pioneer of mobile-first banking. Offering a wide range of financial services and banking products, including (but not limited to!) trading stocks and crypto, Revolut is a safe option regardless of customer's country of residence.

28'000'000+

London, UK

Expand key information

General Information
Deposit Protection

Up to £85'000

Customer Support

Chat, email

Currencies

30+ currencies
Bank Accounts
Individuals

Free plan available

Businesses

Free plan available

Joint
Convenience & User-friendliness

Customer Support

Features Available

Value for Money

Overall Rating
One of the forerunners of the fintech banking revolution, Revolut is aptly named. The online bank was also founded in 2015 and was often adopted by international travelers thanks to its low-fee exchanges. Nowadays, Revolut has expanded its portfolio of services substantially, supplying its users with basic everyday accounts, on top of giving customers various investment options.
Revolut could be an amazing choice if you're relocating to the UK with your family - not only does Revolut offer joint bank accounts, but your underage children can also join in on the family finances, thanks to Revolut Under 18 bank account.
To put it bluntly, Revolut is one of the biggest players in digital banking, and by far Europe's biggest one, so it's definitely an option worth considering.
Tide Bank (Business only)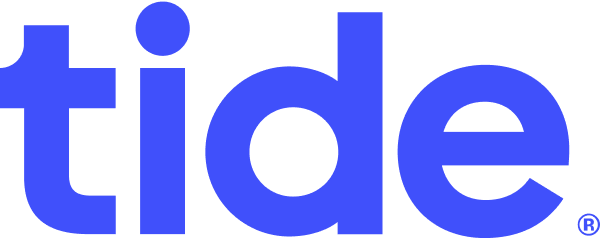 Tide
Tide is a mobile-first business banking fintech that provides a fair range of digital banking solutions to freelancers and SMEs. Tide's offering is custom-fit for business needs of companies from the United Kingdom. FSCS-protected bank account in a simple, yet powerful product.

350'000+

London, UK

Expand key information

General Information
Deposit Protection

Up to £85'000

Customer Support

Phone, chat, email

Currencies

GBP
Bank Accounts
Individuals

Businesses

Free plan available

Joint
Convenience & User-friendliness

Customer Support

Features Available

Value for Money

Overall Rating
SMEs and freelancers are at the core of Tide's mission. The app-only bank is created for small businesses looking for easier solutions to their logistical financial problems. Tide has a huge array of features for business owners, including quick and easy invoices and accounting. As mentioned, Tide is business only, so won't be suitable for those looking for personal accounts.
Curve (Personal)
Curve
Promising assistance in "taking control of your money with one card and one app" to its users, Curve quickly gained popularity in the UK. Unique product that consolidates all your cards and accounts in one place, while categorizing payments and providing cashback.

2'000'000+

London, UK

Expand key information

General Information
Deposit Protection

N/A

Customer Support

Chat, E-mail

Currencies

GBP or EUR
Bank Accounts
Individuals

Free plan available

Businesses

Joint
Convenience & User-friendliness

Customer Support

Features Available

Value for Money

Overall Rating
OK - we might be cheating a bit with this one, but hear us out. While Curve may not technically be a bank, it offers a truly unique solution to your money management woes. Curve provides you with a payment card that aggravates every card you have, allowing you to be a lot more switched on when it comes to your spending. This is all managed on a singular phone app too. All in all, it simplifies your life, entry-tier is absolutely free, it works with any Visa or Mastercard card, and you get discounts plus cashback. No reason to not try it!
Wise (Personal & Business)
Wise
Formerly known as TransferWise, Wise is a go-to choice for money transfers abroad and international payments in any currency. With millions of loyal users, and a rich product development roadmap for years to come, Wise is a solid choice for a near-borderless experience.

10'000'000+

London, UK

Expand key information

General Information
Deposit Protection

N/A

Customer Support

Phone, chat, email

Currencies

54 currencies
Bank Accounts
Individuals

Free plan available

Businesses

Free plan available

Joint
Convenience & User-friendliness

Customer Support

Features Available

Value for Money

Overall Rating
After changing its name from TransferWise to Wise in 2021, this exceptional fintech brand has taken its services to the next level. Wise initially started out with basic money transfers, the company now offers a wide range of business and personal account utilities. An account with Wise is also fantastic for travelers, allowing you to easily spend in a variety of currencies.
Monzo (Personal & Business)

Monzo
One of UK's biggest neobanks, Monzo offers bank both personal and business accounts to UK residents. With Monzo, you can say goodbye to hidden fees and long lines and enjoy managing your money on the go with instant notifications and worldwide card acceptance.

6'000'000+

London, UK

Expand key information

General Information
Deposit Protection

Up to £85'000

Customer Support

Phone, email

Currencies

GBP
Bank Accounts
Individuals

Free plan available

Businesses

Free plan available

Joint
Convenience & User-friendliness

Customer Support

Features Available

Value for Money

Overall Rating
Monzo offers current accounts, "pots" to manage your money in and up to 3.90% (AER/Gross fixed) interest on your savings. Not yet expanded outside of the UK, Monzo still has a pretty good standing within the country, only losing to superstar banks like Revolut.
Big banks in UK? No thanks!
In our eyes, if you're looking to get started with a UK bank account, digital banks are the way to go. Ease of use is getting more and more important to consumers and that's part of the reason why banks such as Monese and Revolut have found so much success. Sending money and setting up joint accounts are available at the press of a button too, without sacrificing security and safety.
That's all without mentioning the future ahead. With the rise of cryptocurrencies and online-centered lifestyles, digital banks will only continue to grow. Who knows? There may be more innovation just around the corner.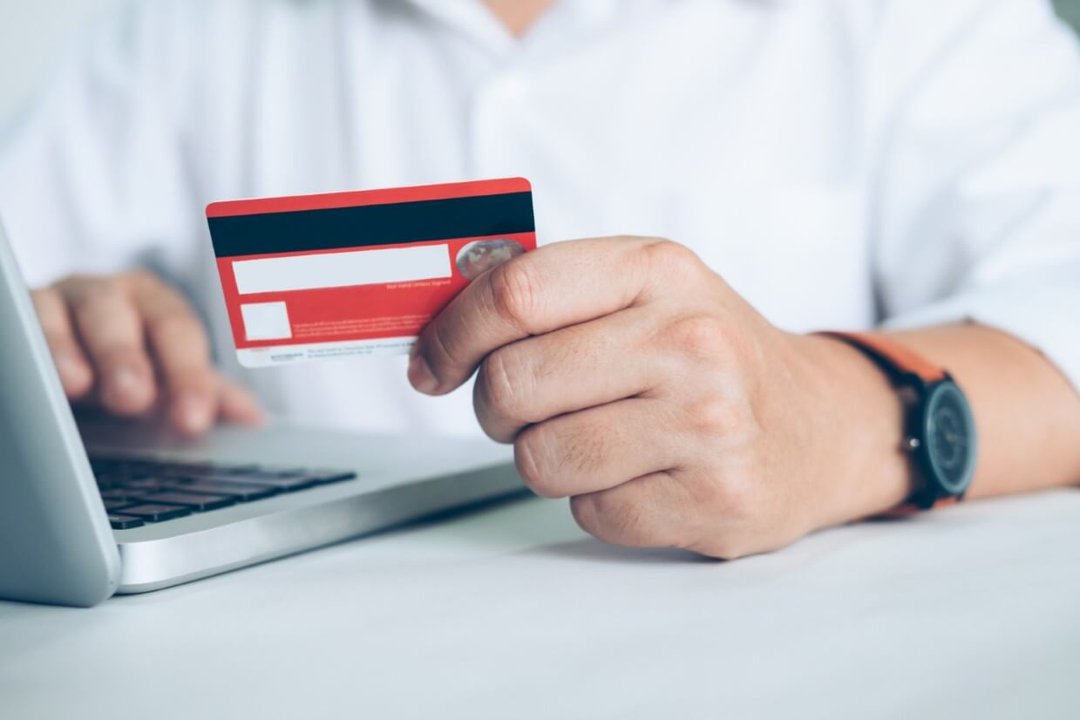 UK Banking: Frequently Asked Questions
Have you still got some questions about UK banking? Take a look at our answers to some of the most frequently asked questions below.
Which bank is best in the UK?
There is no right answer - any answer would be subjective. However, in our opinion, the best banks for residents and non-residents alike are one of Monese, Revolut, Tide, Wise and Starling. All of these brands have their strengths and weaknesses (which depend on whether you're looking for personal or business accounts, of course), but each one is quick and easy to use while offering comprehensive and modern online services. Ultimately, it all depends on your specific banking needs.
How to transfer money to someone else's bank account in UK?
Transferring money to someone else's bank account in the UK is simple, but the process will depend on your bank. You will require the recipient's 6-digit sort code, full name, 8-digit account number and payment reference. When you've inputted those details, your payment should arrive instantaneously.
With all the details saved, the next time you transfer money to the same person, the process should be even quicker (especially when using online banking in the UK).
How to open a bank account in the UK?
With the advent of digital banks, opening a bank account has become even more accessible. Simply download the app of the bank you would like to apply for, such as Revolut or Monzo, and input your personal details. These details will include your address, date of birth and full name. This application process could only last a matter of minutes but may take slightly longer when opening business or joint accounts, or when applying to traditional banks.
What do I need to open a UK bank account as non-citizen?
Alongside your full name, date of birth, residential address and phone number, you'll also need some proof of identity to open a bank account, which can range from a passport to a driving license. Some traditional banks may require slightly more from you, however, digital banks tend to make this process a lot smoother. One thing to note: online-only banks will generally make this process a lot easier for non-residents.
What do I need to open a bank account for my business?
Clearly, opening a bank account for a business will require some separate documentation, on top of your personal details. These will often include a registered address and the contact information of the business you own, as well as the Companies House registration. There is some extra info you'll need to provide too, regarding your expected yearly turnover and, potentially, a satisfactory credit banking history.
What is the best student bank account in the UK?
The best student bank account in the UK fluctuates depending on the various offers that are out there at any given time. However, always make sure to keep an eye on overdraft lengths, as well as interest rates. And obviously, feel free to check out our "Guide to Best Student Bank Accounts"!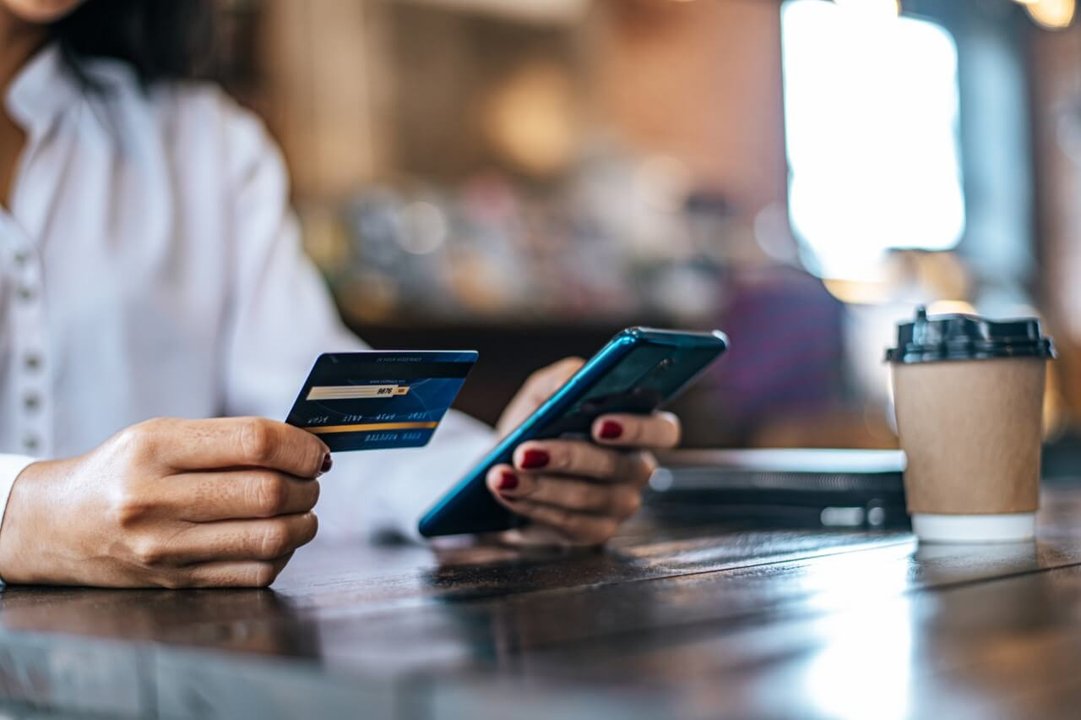 UK Banking Post-Brexit: Conclusion
While it isn't a legal requirement to own a bank account in the UK, they are fundamental for anybody wanting to operate successfully in society. From receiving wages to paying bills, a current account is the one size fits all account everybody needs to own.
Ultimately, banking in the UK is considered extremely safe and is undoubtedly one of the most developed in the world. While the UK's financial infrastructure is built on solid foundations, it is still loose enough to encourage innovation, with the development of online banking in the 2010s acting as the most notable example. If you're looking for a top place to bank in the world, you could do a lot worse than the UK.
Any questions? Make sure to explore our collection of informative articles written by experts, filled to the brim with helpful insights and answers on all things finance.
Featured Content