Revolut Joint Accounts
Everything you need to know about sharing a Revolut bank account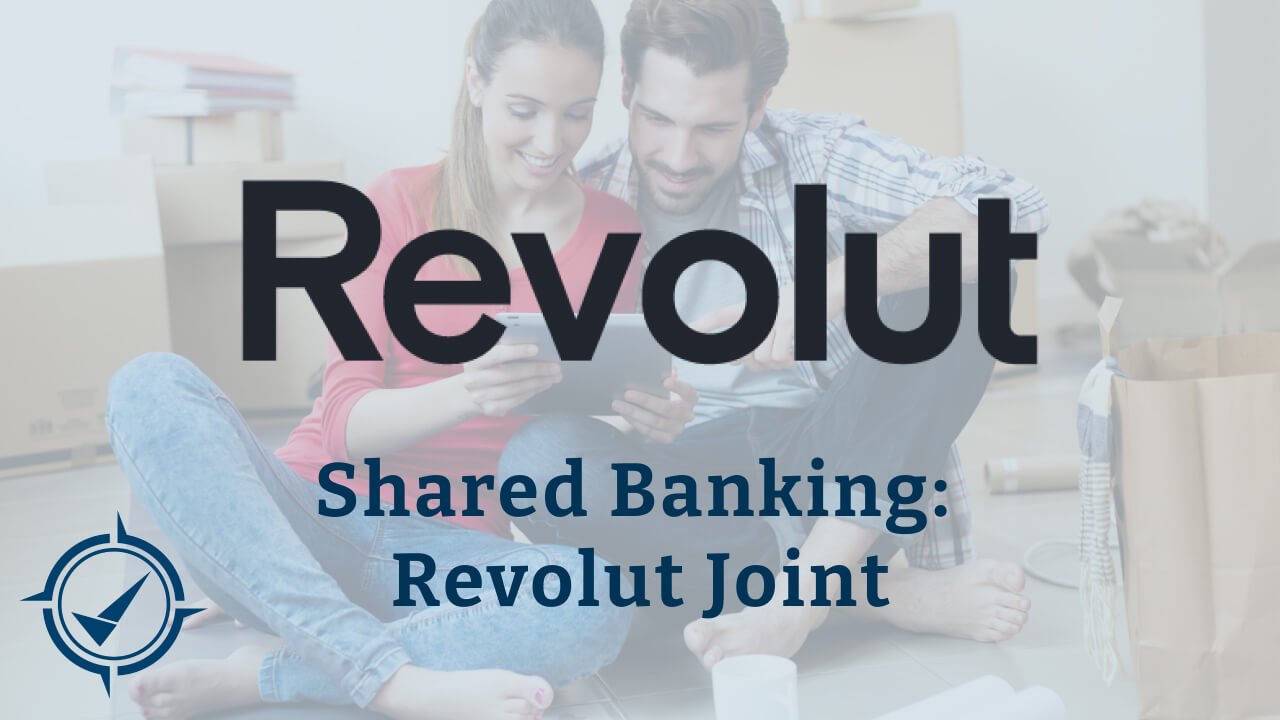 Sharing a bank account is a great way to avoid endless bank transfers back and forth and petty disagreements over expenses. It is no surprise that Revolut, one of the largest neobanks in the world, offers customers an ability to set up a co-owned bank account. Although Revolut joint accounts are a popular solution for managing shared finances, there are certain intricacies associated with them that may not be readily apparent.
This comprehensive guide is a deep-dive into sharing a bank account at Revolut and is part of our full Revolut bank review prepared by our team of fintech experts after getting "hands-on" with the product. It starts with a brief introduction of Revolut. Next, we'll list all the requirements and various restrictions, followed by a step-by-step guide on how to open a joint account at Revolut. The next section covers account management features and provides information about using bank cards, monthly costs and other fees that apply. We will then conclude by suggesting great alternatives and provide a summary along with links to related content.
Revolut: Bank You Can Trust?
Revolut is a "financial super-app" and a fintech company that was founded in 2015. Headquartered in London, UK, it rapidly expanded globally, now boasting over 28 million customers worldwide. Revolut has a full-fledged banking license that extends all over the EU, and is fully regulated as an e-money financial services company in multiple markets. Its rapid growth can be attributed to extreme ease of opening an account, straightforward and modern user interface and an attractive fee schedule. We previously reviewed accounts for individuals as well as assessed businesses banking options at Revolut.
Revolut
Europe's biggest neobank, Revolut is a pioneer of mobile-first banking. Offering a wide range of financial services and banking products, including (but not limited to!) trading stocks and crypto, Revolut is a safe option regardless of customer's country of residence.

28'000'000+

London, UK

Expand key information

General Information
Deposit Protection

Up to £85'000

Customer Support

Chat, email

Currencies

30+ currencies
Bank Accounts
Individuals

Free plan available

Businesses

Free plan available

Joint
Convenience & User-friendliness

Customer Support

Features Available

Value for Money

Overall Rating
Bank Accounts for Individuals
Read our detailed reviews of personal bank accounts available at some of the world's most popular online banks, compare the plans they offer, explore their pricing and discover all the hidden fees.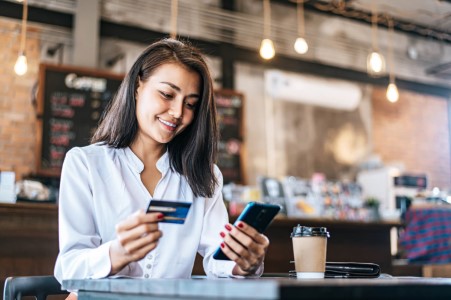 Requirements for opening a Revolut joint account
There are a few boxes you should tick off to be able to open a shared bank account - obviously, these apply to both individuals. As a rule, you must:
Be at least 18 years old
Have an active Revolut personal account
Successfully complete the so-called "KYC" check ("Know Your Customer" set of regulations imposed on banks to combat financial crimes), i.e. verify your identity via the app
Both of you must live in the same country & Be registered with the same Revolut entity
Not be a part of (or have a pending invite to) another Joint couple
How To Open a Revolut Joint Account: Step-by-step guide
It's very easy to start banking as a couple - below is our step-by-step instruction on how to get up & running in less than 15 minutes, completely free.
Update your Revolut app to the latest version

The feature is still, according to customer support response, in a limited testing phase, so you would need to navigate to your device's store, search for Revolut app there and opt in to trial the "beta" app version. This enables a few features not yet available in the "master" app version.

Create an account and verify your identity

Finishing these checks would only take 5-7 minutes and can be done from the comfort of your couch. Have your ID ready - as is standard with digital banks, you would need to verify your identity. This is how online banks protect themselves from fraudulent activities and financial crime.

Tap "Hub" on the bottom navigation bar

This opens up a list of perks, add-ons and non-banking features offered by the mobile app.

Select "Joint" and follow the on-screen instructions

You can find it in the "Essentials" section, right next to "Pockets" and "Cards".

Have your partner accept the invite

After you complete a few easy steps by following the on-screen instructions, you will need to choose who you want the account co-owner to be. As soon as you do so, they'll get a notification, prompting them to either accept or decline the invite.
That's it! Congratulations, you now have a shared bank account at Europe's largest challenger bank.
Sharing a Bank Account: Key Considerations
Sharing a bank account is not hard by any means, but there are a few items you need to consider when setting one up.
After the opening a joint account, both of you will be regarded as joint account holders and will have equal legal rights to the account. This might be important for tax reasons and the amount deposited in your co-owned account will count towards your personal Deposit Guarantee Scheme limit, for example.
You both own an equal part of the funds in your joint account even if one of you deposits significantly more money to it than the other. Again, this might have implications for your tax returns or impact your eligibility criteria for certain benefits.
At Revolut, one of the co-owners' instruction is sufficient for the bank to take action. This means that the bank will not ask for your permission if your partner decides to, for instance, close the joint account. Needless to say, you should only enter into this agreement with a person you can trust.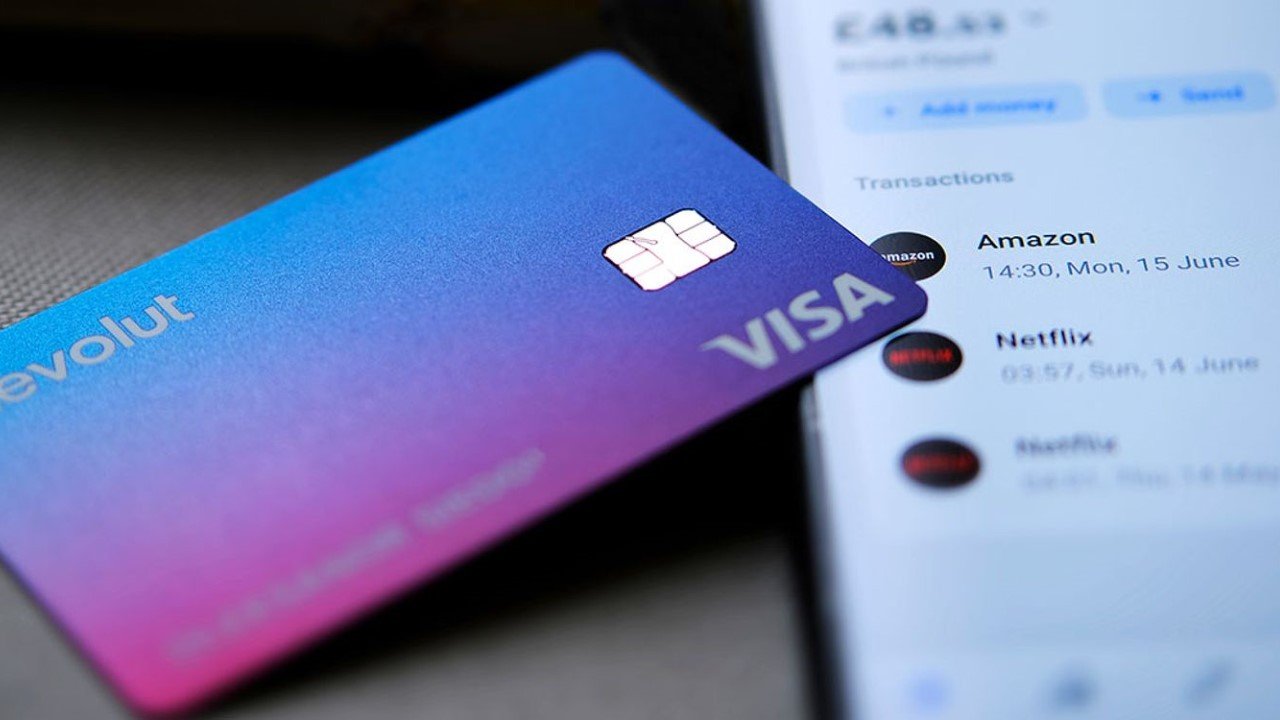 Specific to Revolut's joint accounts are a few basic restrictions:
You can not use your joint account for business purposes
You can only have one joint account at any moment
You can not share an account with more than one person
And while item #1 on that list is fairly standard - after all, it's a compliance regulation any bank has to follow, - items #2 & #3 are a bit disappointing. Looking at competitors - for example, bunq bank from the Netherlands (available all over the EU) allows up to 10 people to share the account and you can create as many as 25 (!) separate joint accounts, each with its own IBAN for any purposes.
However, if you plan on just creating a "pot" for shared savings and expenses with your significant other, Revolut's solution would be more than enough!
Multiply Your Wealth
Doesn't matter if you're just saving up for that summer vacation or if you're planning your retirement, the best time to start investing is now. Explore our curated list of the best investment platforms and apps available today at Fintech Compass. Make your money work so you don't have to.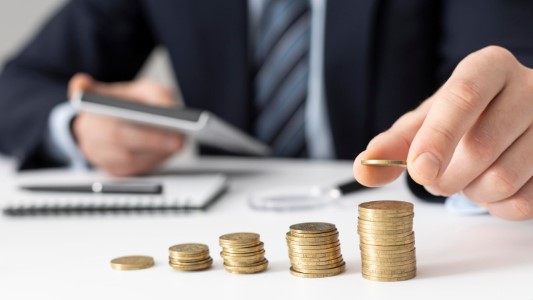 Revolut Joint F.A.Q.
In this section, we aim to answer the most common questions customers (and customers-to-be!) have about managing your shared wealth at one of the world's most popular challenger banks.
How do I close a Revolut Joint Account?
First, make sure that there are no funds remaining in the account. Once you transfer all the money out, either of the co-owners can request to close the account via the app or by mailing Revolut support. Be aware though that the other co-owner's consent is not required - although they certainly will receive a notification.
What countries are Revolut Joint accounts available in?
At this moment, Revolut Joint is still in a limited release and testing stage. For now, only customers residing in the EEA (European Economic Area, essentially 27 EU countries plus Iceland, Liechtenstein and Norway) are able to open a shared bank account at Revolut. Thus, not yet available in the UK, however, the company aims to enable that feature for UK users soon.
Can you have a joint business bank account at Revolut?
Revolut Joint is only intended for personal banking. However, you absolutely can have a business account with multiple people having access to it - read more in our review of Revolut Business.
Can you set up direct debits in your Revolut joint account?
Yes - you can set these up, as well as add limits for frequency and maximum amounts that would be automatically accepted.
Can you use a bank card with Revolut Joint?
Yes - upon creating an account, each of the co-owners gets an individual bank card with distinct card details. Later on, you will be able to easily identify which card each specific payment was made from. And yes, you can add these to Google Pay & Apple Pay.
How much does a Revolut Joint account cost?
It's completely free - opening an account and maintaining it is free of charge. The two virtual cards that come with it are also provided for free. If you want a physical plastic card to use with your joint account, you might incur costs for its delivery - that depends on your subscription level.
Is the money in my Revolut joint account protected?
Yes, any funds in Revolut joint accounts (up to €100'000 per account) are fully protected by the European Central Bank and local regulators under the Deposit Guarantee Scheme. This means that no matter what happens with Revolut, your money are 100% safe.
Are Revolut Joint and Group Vaults the same thing?
No, these are two different products. In short, Group Vaults are not actual bank accounts (e.g. you can not set up direct debits to these nor set up a card to pay using funds in it), but they offer more flexibility, support up to 10 people with adjustable permissions and you can have multiple group vaults active at the same time. You can read more about Group Vaults in our Revolut for personal banking review. Same goes for Group Bills - an entirely different standalone feature.
Can I get in debt because of the other joint account owner?
As you're not able to borrow money on your Joint account at Revolut, it is not possible to suddenly find yourself in debt this way. The only time your account balance could drop below negative is if the account has insufficient money to cover the monthly plan costs - in this case, the amount will simply be withdrawn from another account.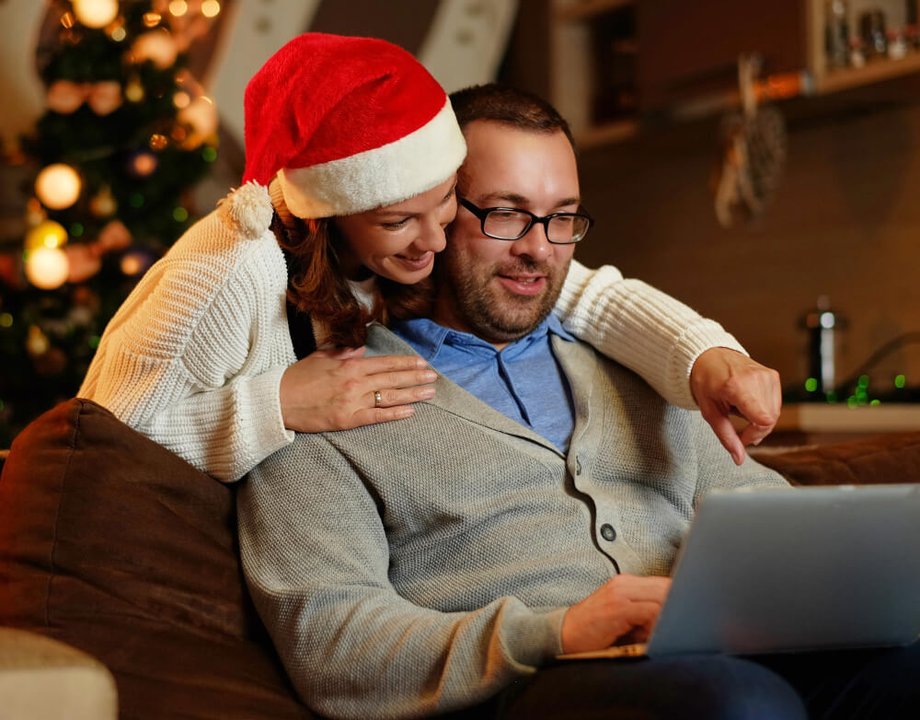 Alternatives to Joint Accounts from Revolut
We covered the best options available on the market right now in our "Top Shared Bank Accounts" article, here are a few options suggested by our resident team of fintech experts for a communal budget:

bunq
Dutch online bank that gives you the freedom to bank like a local all over Europe. The bank's mobile apps are packed with exciting and unique features, and the fully fledged banking license bunq has ensures your money are 100% safe at all times.

5'400'000+

Amsterdam, NL

Expand key information

General Information
Deposit Protection

Up to €100'000

Customer Support

Chat, email

Currencies

EUR, USD, GBP + 12
Bank Accounts
Individuals

Free plan available

Businesses

Starting at €6.99

Joint
Convenience & User-friendliness

Customer Support

Features Available

Value for Money

Overall Rating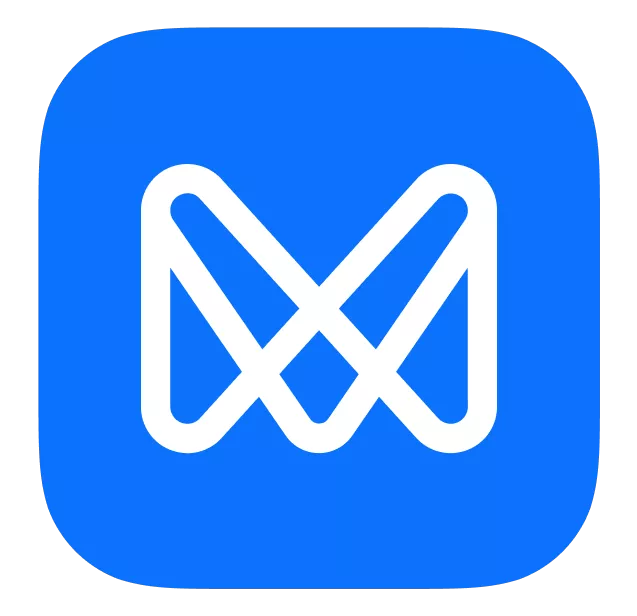 Monese
Monese offers excellent currency exchange rates, an easy way to transfer money abroad in over 30 countries along with a great mobile app. Aimed at "digital nomads" from all over the EU, neobank offers customer support in 14 languages.

2'000'000+

London, UK

Expand key information

General Information
Deposit Protection

Up to £85'000

Customer Support

15 languages

Currencies

GBP, EUR, RON
Bank Accounts
Individuals

Free plan available

Businesses

Starting at €9.95

Joint
Convenience & User-friendliness

Customer Support

Features Available

Value for Money

Overall Rating
And if you're looking to set up an account for your kids, below are a few options from our "Kids & Personal Finance" guide (next to our Revolut Under 18 Review, of course!):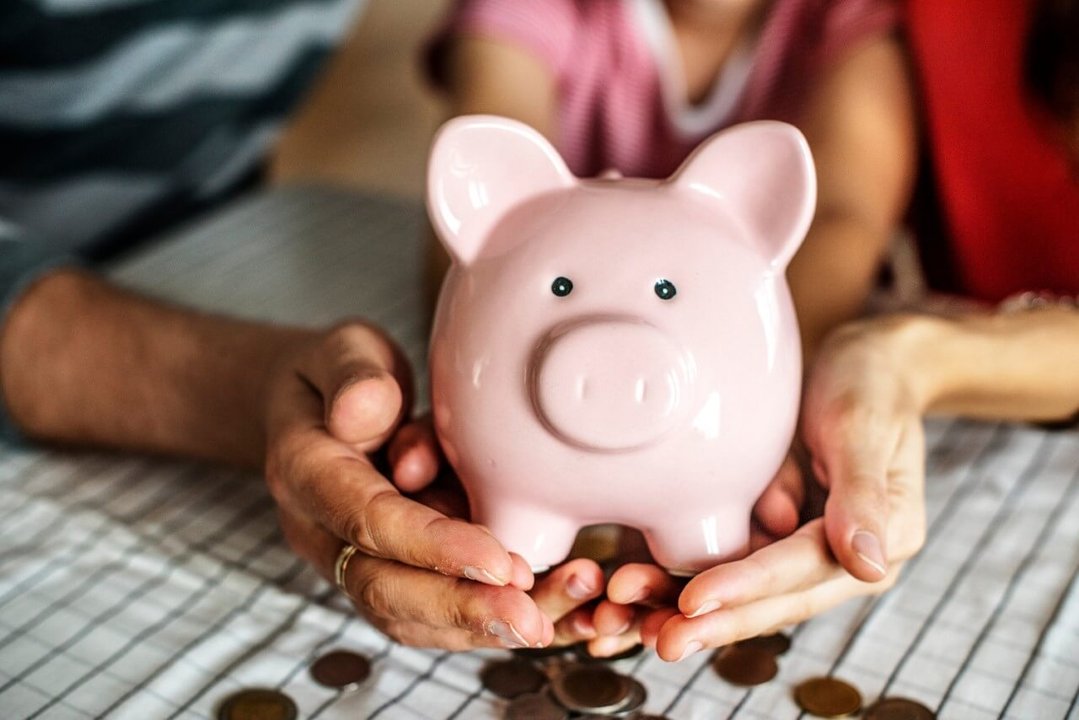 Summary & Recap: Good Way To Manage Finance As A Couple?
In conclusion, Revolut Joint Bank Accounts are an excellent solution, provided the "only two people" and "only one joint account" limits are not an issue for you. It is still a robust and reliable financial tool and a great way for couples and families to manage their finances collaboratively. On top of providing 2 bank cards linked to this account, features like instant spending notifications, budgeting tools, and easy payment splitting combine to make Revolut Joint Accounts a convenient and efficient way to stay on top of your finances.
Ultimately, only you can tell whether its a great fit for your unique circumstances and individual banking needs. However, if you're looking for a simple and flexible way to manage your finances with someone else, Revolut Joint Bank Accounts are definitely worth considering. Just like the neobank's business banking option!
Featured Content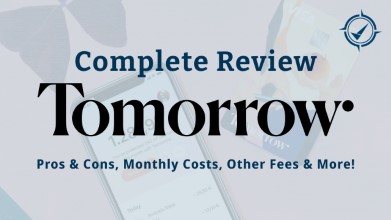 May 18, 2023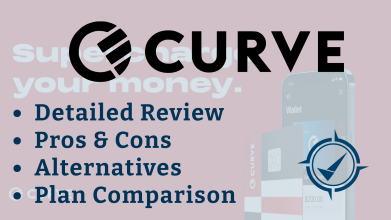 April 20, 2023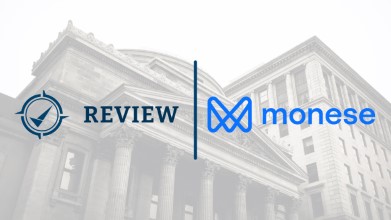 April 18, 2023