Review: Revolut <18 Bank Account For Teens
Everything You Need To Know About Revolut's Bank Account For Teenagers
Bank Accounts For Teenagers: Safe and Reliable?
It's no surprise that in recent years, digital and mobile-first banking has significantly grown in popularity. But this doesn't only apply to adults - lately, the whole concept became very attractive among teenagers who always seek more independence and control over their finances. This poses a tough dilemma for their parents. On one hand, always having an ability to instantly send money in case of an emergency, just like having insight into your teen's expenses, is fantastic. On the other hand, to minor's legal guardians, this opens a Pandora's box full of surprises and tough conversations.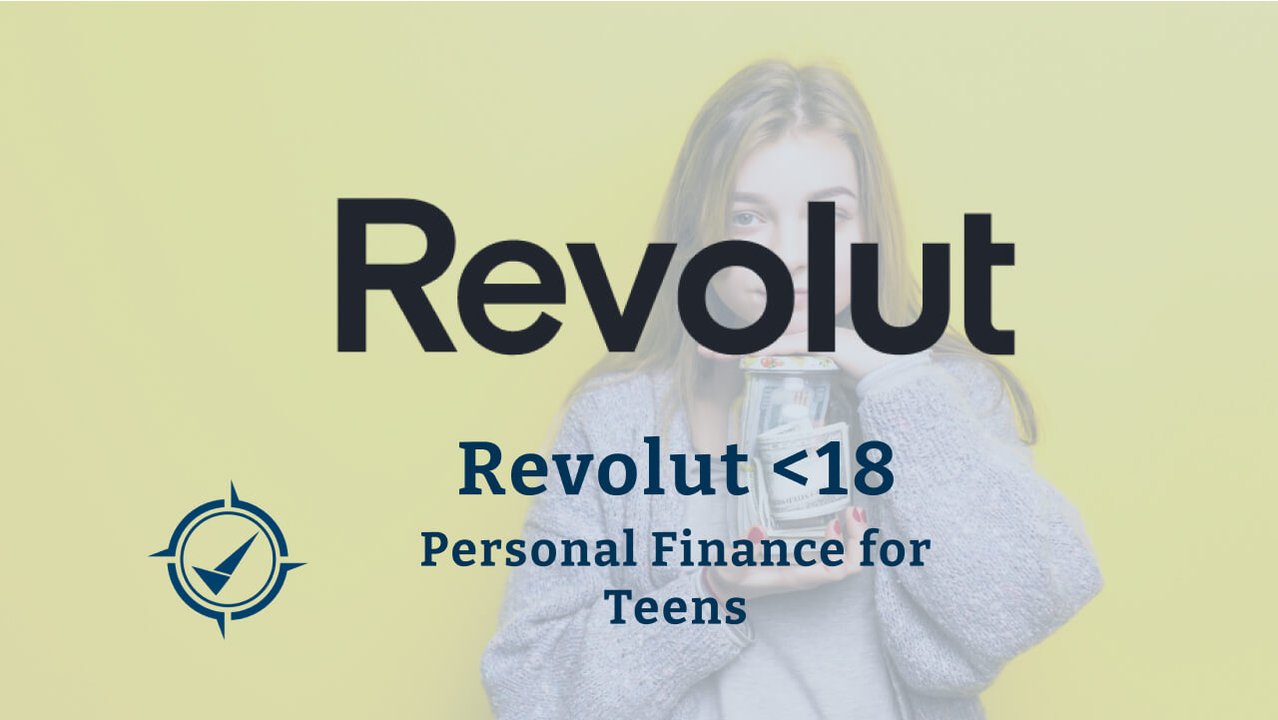 Revolut Under 18 attempts to tackle these issues by giving parents peace of mind, while simultaneously satisfying all of teen's monetary needs. Revolut's financial super-app was already popular with young adults due to its user-friendly interface, low fees, and attractive perks, so it only makes sense for them to launch checking accounts for teenagers.
In this article, we'll review Revolut's bank account for teenagers, highlight Revolut Under 18's top features, benefits, and drawbacks. We'll also compare Revolut to other banking options for teenagers and provide our recommendations for those looking to open a digital bank account. This article is part of our full review of Revolut for personal banking.
Key Information About Revolut
Revolut is "the financial superapp" and one of the world's largest neobanks with a reported customer base of 28 million in over 30 countries. Revolut has a full banking license that extends all over the EU, which means that funds (up to €100'000 per customer) are protected by European Central Bank's Deposit Guarantee Scheme. The neobank is regulated by multiple authorities globally and frequently undergoes in-depth compliance audits just like the traditional "brick and mortar" banks. Revolut is a mobile-first banking pioneer and Europe's largest challenger bank, offering bank accounts for individuals, joint bank accounts for couples, as well as businesses banking services for freelancers and companies of any scale.
Revolut
Europe's biggest neobank, Revolut is a pioneer of mobile-first banking. Offering a wide range of financial services and banking products, including (but not limited to!) trading stocks and crypto, Revolut is a safe option regardless of customer's country of residence.

28'000'000+

London, UK

Expand key information

General Information
Deposit Protection

Up to £85'000

Customer Support

Chat, email

Currencies

30+ currencies
Bank Accounts
Individuals

Free plan available

Businesses

Free plan available

Joint
Convenience & User-friendliness

Customer Support

Features Available

Value for Money

Overall Rating
What is Revolut Under 18?
"Revolut <18" is a money app and card that's designed for anyone from 6 to 17. It's built to help educate minors on personal finance matters, assist in forming good financial habits and teach the importance of budgeting, monitoring your expenses and saving.
This "underage bank account" was previously called Revolut Junior. The company analyzed user feedback, improved on a few features, making the "under 18" app look more like the "adult" version, added a few new features and customizable cards. After massively improving the product, it was re-introduced as "Revolut Under 18" - the finance app and card for teens we're reviewing today.
Teenagers can easily request and receive money from their parents (who can also set up a regular allowance schedule), withdraw cash from ATMs, pay with their cards both in-store and online and use Apple Pay or Google Pay. Revolut <18 account comes at no monthly fee, same as Revolut Standard account for parents.
If you (or your child) are a student, or will soon become one, make sure to take a look at our Student Banking Guide where we list the best solutions to student's personal finance needs available today.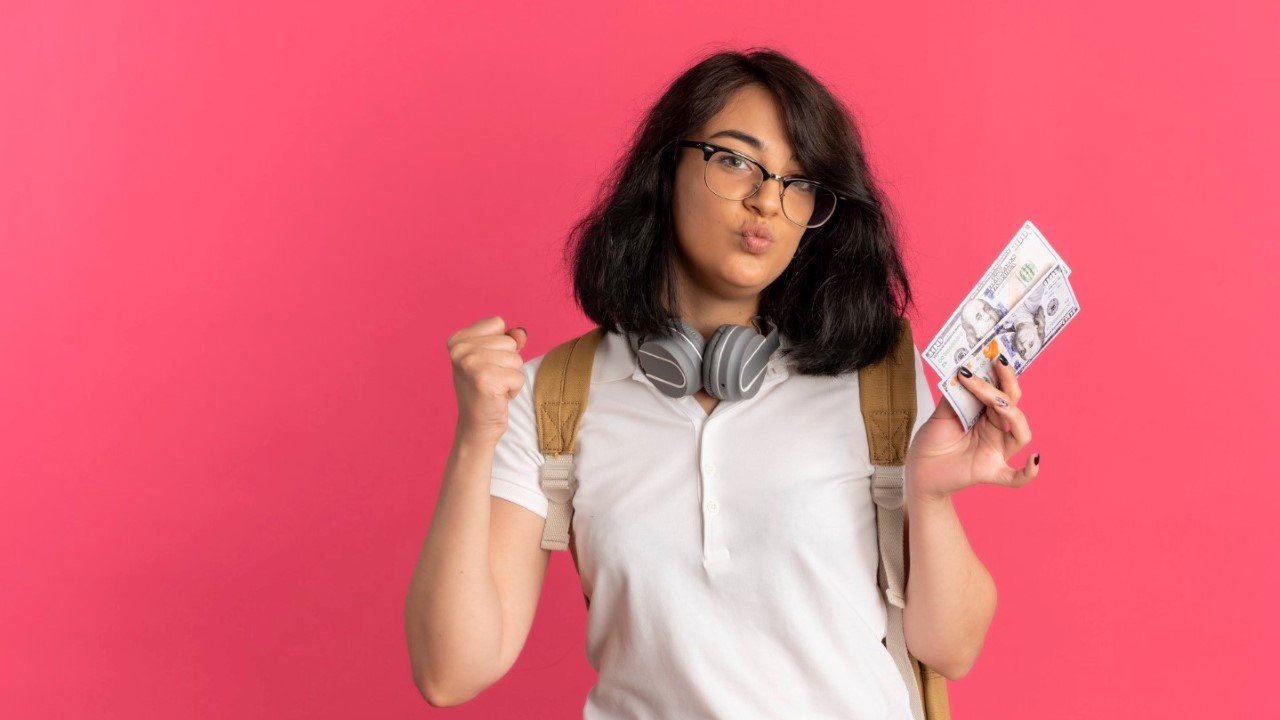 How To Open Revolut Under 18 Account
There are two ways you can open a Revolut <18 account. Teens can download the Revolut app and ask for parent's permission and a formal approval. Alternatively, teen's parent (or legal guardian) set their account up in their "adult" app.
(Parent) Download the Revolut app and create your account

You will need to complete the identity verification process. This ensures Revolut's compliance with local regulations and ensures no one is acting on your behalf, saving you an in-person visit to a branch.

(Parent) Navigate to "Add-ons" and select "Revolut <18"

From then on, simply follow the on-screen instructions. Your child will then receive an invitation to download their own app.

(Teen) Download the app and accept the invite

Again, it's as easy as following on-screen instructions. Most of the information in teen's account details would already be pre-populated by the parent.

(Optional) Order a personalized Revolut <18 bank card

Caution: while the account itself does not have a monthly fee of any sort, getting a physical personalized bank card delivered does incur shipping fees. They vary based on your location and the shipping itself is usually within 3-5 business days for most regions.
And that's it! The whole process takes under 10 minutes and costs nothing (unless you want to get a contactless Revolut <18 card - in that case, shipping fees apply). Simply deposit money into the brand new bank account and you're all set. The card is ready to be added to Apple Pay or Google Pay straight away.
BONUS: For Fintech Compass readers, use promo code REV18 when signing up for Revolut Under 18 for a cash reward upon activating your account (reward amount varies per country and currency). This promo code for Revolut <18 was provided by the company itself, so enjoy this small gift while you can!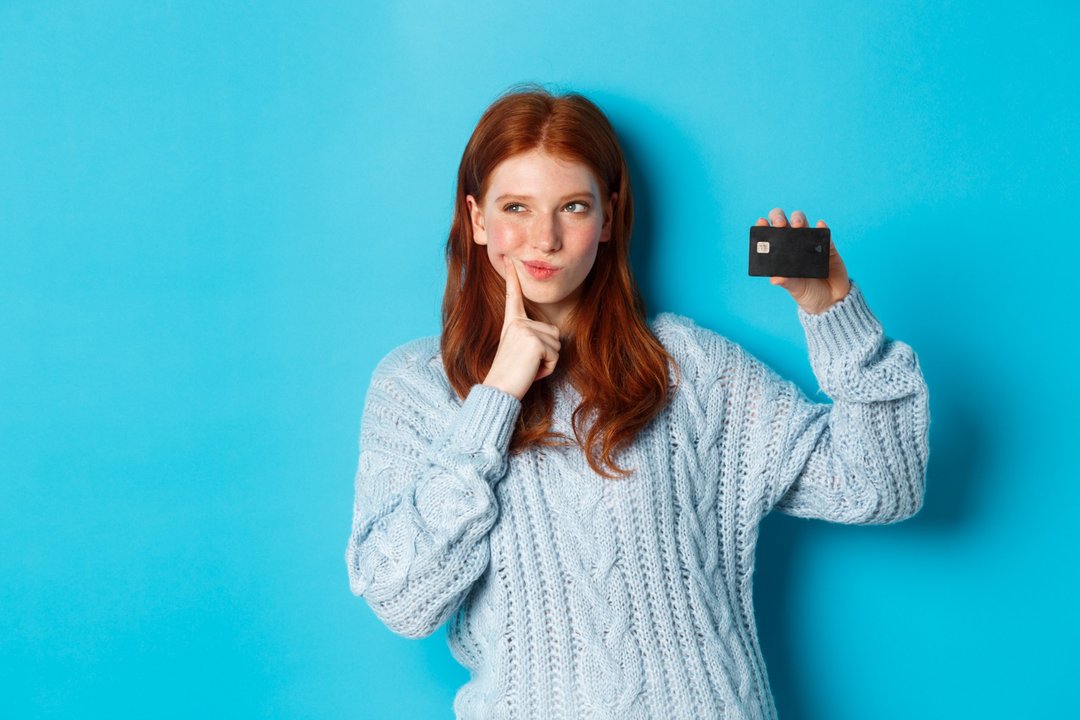 Revolut <18: Features & Costs
Naturally, parents want to have a certain level of supervision over their children's spending behavior. It's crucial that your teenager picks up good habits when it comes to finance and understands the essentials of money management. However, teens feel the opposite - and at that age, they want all the independence and freedom they can get. These interests clash, so satisfying both in a single product was definitely challenging.
In our opinion, Revolut Under 18 app is a successful solution to that dilemma. The key is flexibility - every control mechanism can be tweaked separately. For example, parents can chose to either get push notifications when their teen does a card payment, or disable these altogether. There's also an optional monthly spending limit parents can enforce, an ability to disable ATM withdrawals or online transactions, and you can always "freeze" your teen's card if you suspect that the card was lost or stolen. As a parent, you're also always able to see your teen's total balance, as well as set up a regular allowance.
It's important to note that the teen does not have access to overdraft and can not go into negative balance, so you don't have to worry about kids accruing debt or falling prey to disastrous scams.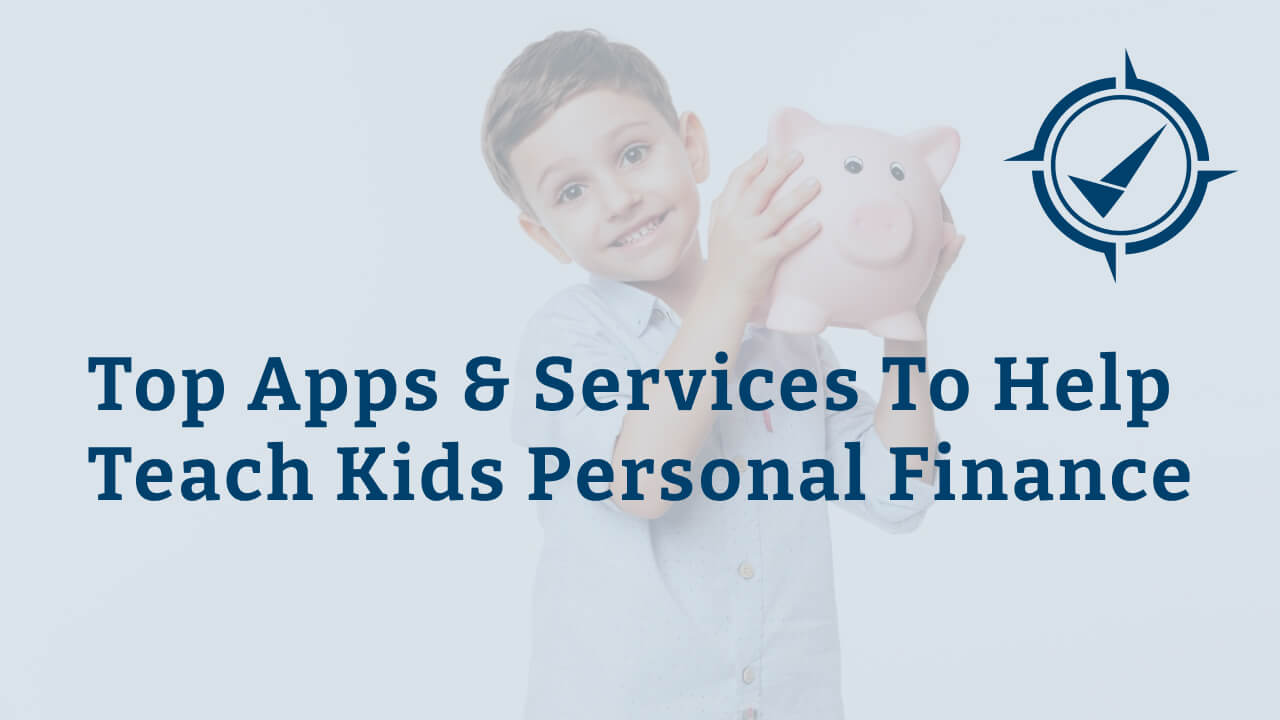 Revolut Under 18: Access to teen's account for two parents
The legal guardian who approves teen's account creation becomes a so-called "Admin" parent. As a "Lead" parent, you can invite your partner to co-manage the <18 account with you. To invite a co-parent:
Open your Revolut app
Navigate to the "<18" tab
Select the account you wish to add another parent to (if you have multiple)
Scroll down to "Parents" section
Tap "Add a Co-parent" button
You can follow the same sequence of actions if you want to remove a co-parent and disable their ability to manage your kid's account.
Banking as a family at Revolut: Easy & Convenient?
With the challenger bank offering attractive propositions for most circumstances and use cases, it's a good idea to consider family banking at Revolut. Parents can each have individual checking accounts for themselves, get Revolut Joint Account for shared banking and have their kids (up to 5!) enjoy the bank's account for minors. This makes money management as a family a breeze, with free instant transfers between family members, saving together with Group Vaults, sharing expenses with Group Bills and making your money work for your family's future by investing in a variety of assets.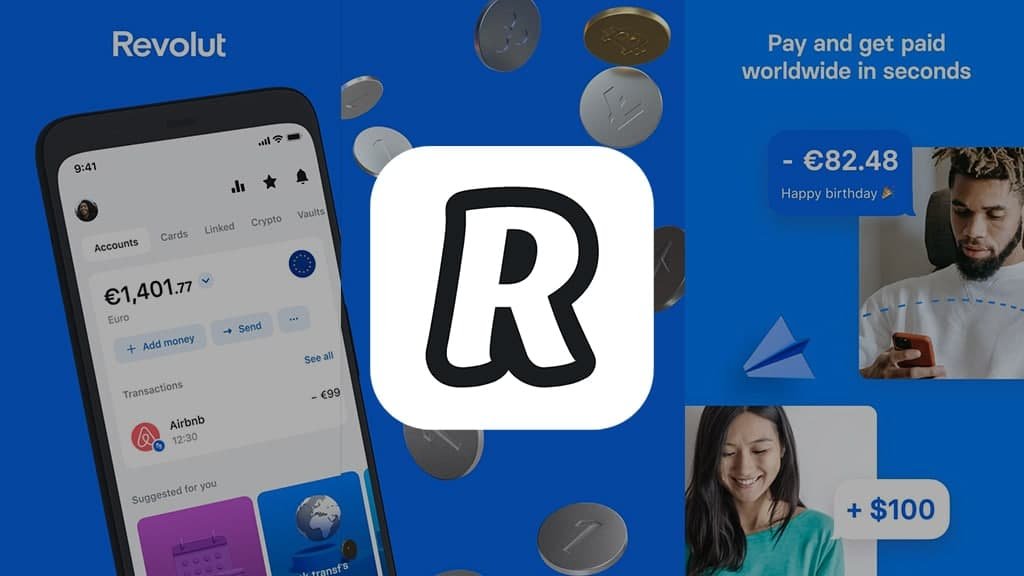 Revolut Under 18: Frequently Asked Questions
You can find more information on banking as a family with Revolut in our Guide to Revolut Joint Accounts. For questions about setting up an account for your business, refer to our review of Revolut for business banking.
What age do you need to be to open a Revolut <18 account?
The app is available for children and teens between 6 and 17 years old. While teens aged 13+ can download their own app and simply ask for parent's permission and formal approval, accounts for younger kids would need to be created by their parents.
Can I add Revolut Under 18 card to Apple Pay or Google Pay?
Yes, you can add your personalized bank card to Apple Pay or Google Pay as soon as you finish setting up your account.
Are Revolut Under 18 and Revolut Junior the same thing?
Yes, these are the same product. Revolut Junior is the name of the solution's previous iteration. Revolut improved their "banking for minors" product based on teens' feedback, added more features, added enhanced safety features and released "Revolut <18 Checking Account", which replaced "Junior".
What countries is Revolut <18 available in?
"Revolut Under 18" (previously known as Revolut Junior) is available for legal residents of the EU, United Kingdom, Australia and the US. However, the list is constantly expanding, so make sure to visit Revolut's official website for up-to-date information.
Can you use Revolut <18 cards to pay abroad?
Yes, you can use the Revolut Under 18 card to make payments (including contactless and online) when traveling abroad. It works the same way "adult" Revolut does with one key difference - teens are not able to create additional accounts in other currencies. Thus, if the card is used to pay in a currency that differs from your primary one, Revolut will simply convert the amount and withdraw it from your main account based on the exchange rate at the time (fees might apply!).
How much does Revolut Junior account cost?
There is no monthly fee for using a Revolut <18 account. You only need to pay if you want a personalized bank card shipped to your home address.
What plan do I need to open Revolut <18 accounts?
As a parent, the amount of <18 accounts you can open varies based on your Revolut plan. For Standard (free subscription) the limit is 1, Plus & Premium can open 2, while Metal users can open up to 5 Revolut <18 accounts for free.
What happens if you lose a Revolut <18 card?
You should immediately freeze the card using your Revolut app. This only takes a few taps and is reversible, but it will prevent anyone from using it in case it gets stolen or lost. If you can't find the card anywhere, you can just use the app to cancel it altogether and order a new one.
Is Revolut <18 safe?
If you're concerned about Revolut's overall trustworthiness, make sure to read our Revolut review, where we explain various security mechanisms and legal guarantees that make the neobank safe. On the other hand, if you're worried about your child's unauthorized payments or excessive purchases - rest assured, there are multiple ways you can monitor and set limits on your teenager's frivolous spending.
Bank Accounts for Individuals
Read our detailed reviews of personal bank accounts available at some of the world's most popular online banks, compare the plans they offer, explore their pricing and discover all the hidden fees.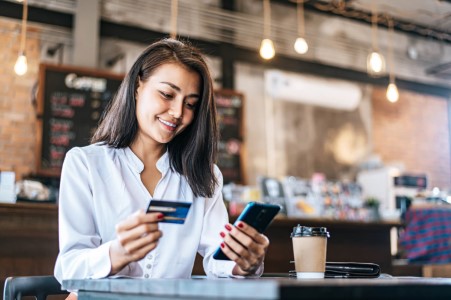 Wrapping Up: Our Verdict & Summary
There is no single product that would magically make impulsive teenagers with limited experience in monetary matters great at personal finance overnight. Neither will a bank account eliminate the need for having uneasy conversations about money between generations from time to time. However, it can, and will, help your lessons stick, minimize risks and save both parties a lot of time.
Summarizing this comprehensive review of Revolut <18 account for teenagers, we can confidently say that it is an excellent option for young people looking for a simple, convenient, and cost-effective way to manage their finances. The account offers a range of features that cater to the needs of young people, such as budgeting tools, savings options, and low fees. On top of that, Revolut's security measures, such as two-factor authentication and instant card freezing/unfreezing options, provide added peace of mind for both teenagers and their parents.
If you find yourself thinking "what is the best savings account for 14-15 year olds?" or "how do I find a good bank account for children aged 10-13", we are confident in suggesting you consider Revolut <18 after carefully reviewing all of the banking product's aspects. And if it doesn't suit you, don't worry - we have plenty more alternatives on tackling personal finance for kids and teens for you to explore!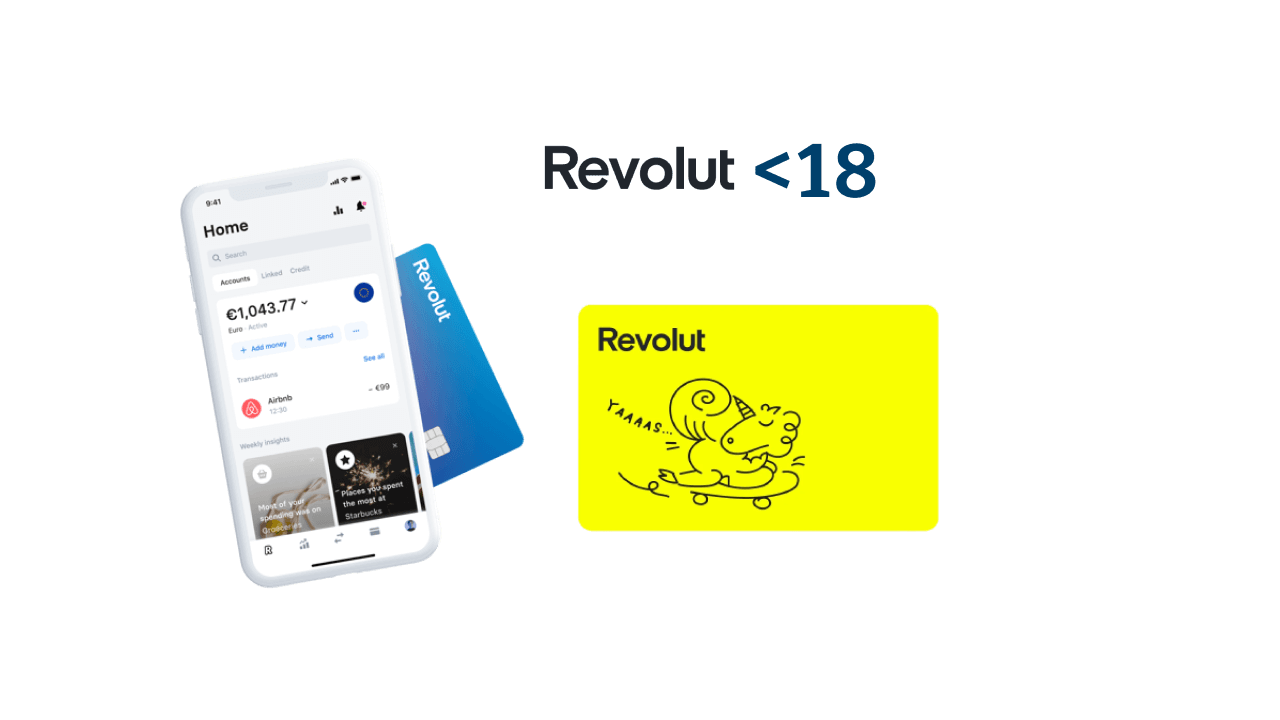 Featured Content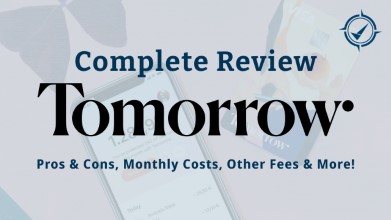 May 18, 2023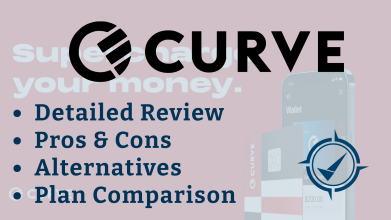 April 20, 2023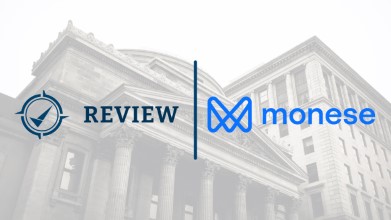 April 18, 2023