Review: Curve Card & All-in-one Wallet App
Discover the app that makes your life easier while giving you cashback
Curve: General Information
Curve is a financial management platform that allows users to connect all of their debit and credit cards into one place, giving them the ability to track their spending, earn rewards, and manage their finances more easily. Curve's app conveniently aggregates all your bank cards in a single one and gives you smart ways to manage your spending, powered by it's modern mobile app. The fintech was founded by Shachar Bialick back in 2015 who strives to make Curve the "Amazon of banking" by removing the need to dig through your wallet for the right card to use. Curve also offers customers numerous other benefits on top of its core card aggregation proposition. These include, but are not limited to: budgeting insights (thanks to automatic categorization of your payments), cashback, partner rewards and a lot more.
With an ambitious goal of becoming the one-stop-shop for managing your cards and related apps in a much simpler way. Does it succeed in doing that? Three of our in-house digital finance experts downloaded the Curve app, ordered their cards and we're ready to share a summary of their assessments in this Curve app review.

Curve: Key Facts
| | |
| --- | --- |
| Active Since | 2015 |
| Headquarters | London, UK |
| Total Users | 2'000'000+ |
| Website | curve.com |
| Personal Banking | Free plan available |
| Business Banking | ❌ |
| Sign-up Bonus | - |
| Joint Accounts | Not available |
In this Curve card review, we'll explain how the service works in a simple step-by-step guide, go over various subscriptions (plans) available and provide you with a Curve plan comparison table. We'll conclude with a list of all benefits and drawbacks there are to using this service before finishing it off with a short summary and our verdict. For our visitors from the UK, we we also suggest taking the time to check out our Guide to Banking in the UK - this knowledge can save you money!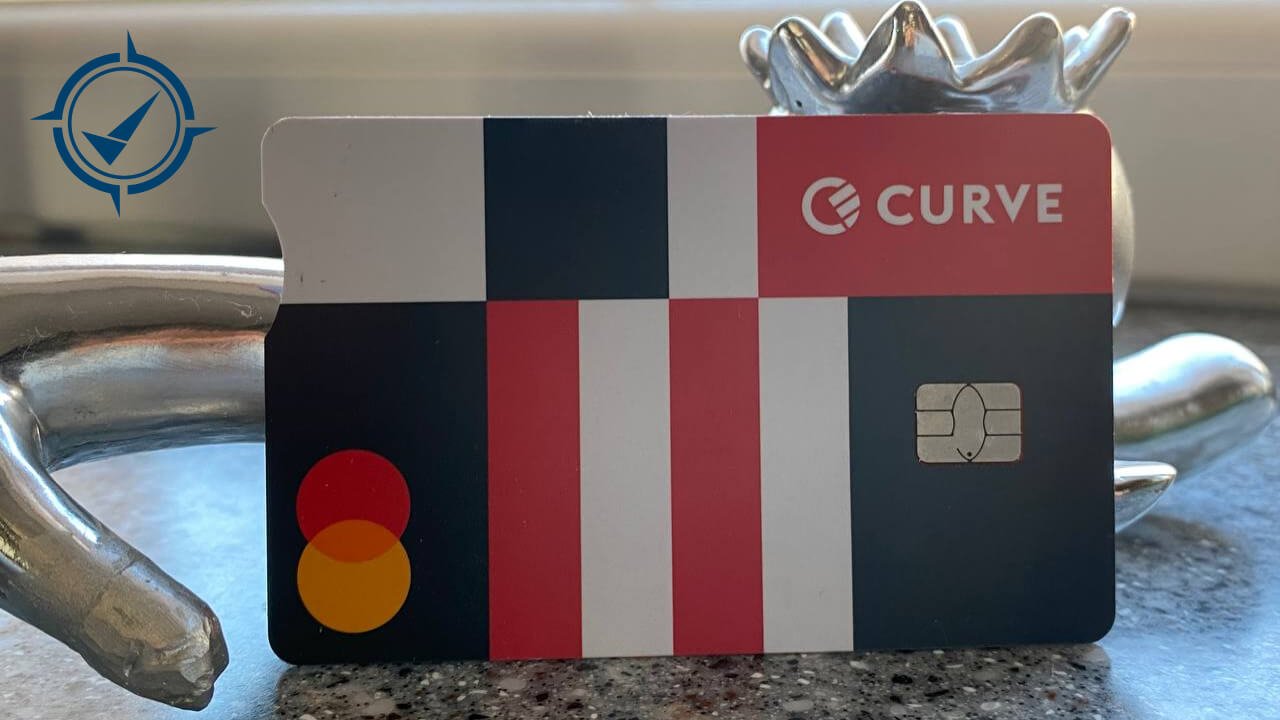 Curve: Countries Supported
Curve is available for citizens and residents of the following countries:
Curve Plans
The app offers several different plans to choose from, each with its own unique set of features and benefits. We will briefly mention the plans currently available below and provide a plan comparison table for your convenience.
This is the basic, no-cost version of the app that allows you to connect and track your debit and credit cards (however, just 2 of them), view their transaction history, and receive notifications whenever a purchase is made using these. At no cost, you get unlimited "Anti-Embarrassment Mode" (essentially, an ability to designate a "backup card" that will be used for the transaction in case the card you're trying to pay with gets declined), an ability to "Go Back In Time" with your purchases (we've previously noted in our list of the most exciting features in digital finance apps) and £200 of fee-free ATM withdrawals abroad a month. Great value for simply downloading the app and a smooth introduction to the Curve world.
Curve X includes everything in the previous plan, adding in 5 "Smart Rules" (an ability to set up rules on what payments should be made with each of the cards: e.g. groceries from one, bars from another, digital purchases from a third one), an ability to also add business cards and extending "Your Cards in One" feature to up to 5 cards of your choosing.
Bank Accounts for Individuals
Read our detailed reviews of personal bank accounts available at some of the world's most popular online banks, compare the plans they offer, explore their pricing and discover all the hidden fees.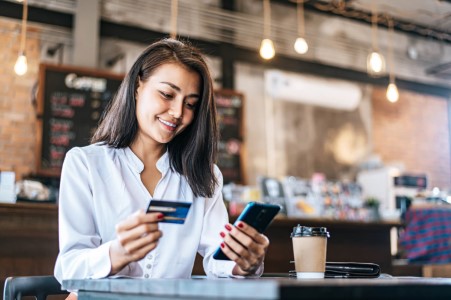 Premium subscription that is a real digital finance powerhouse. Unlimited cards in a single app, 90 days of going back in time, £400 fee-free withdrawals abroad a month and unlimited smart rules. On top of it, you get unlimited 1% cashback at 3 retailers of your choice and zero transaction fees on all payments abroad. Oh, and speaking of traveling: you also get extensive travel insurance for any trip you book using your Curve card.
The Metal plan is the top-tier offering from Curve, and includes all of the features of the "Black" plan, as well as exclusive rewards, concierge services, and special offers from selected partners. It also includes a physical metal card you can use as their primary payment method - and it's definitely going to make some heads turn! And if that wasn't enough, you also get cell phone insurance, car hire excess insurance and access to airport lounges worldwide, thanks to your LoungeKey. A proper VIP service for a demanding "citizen of the world".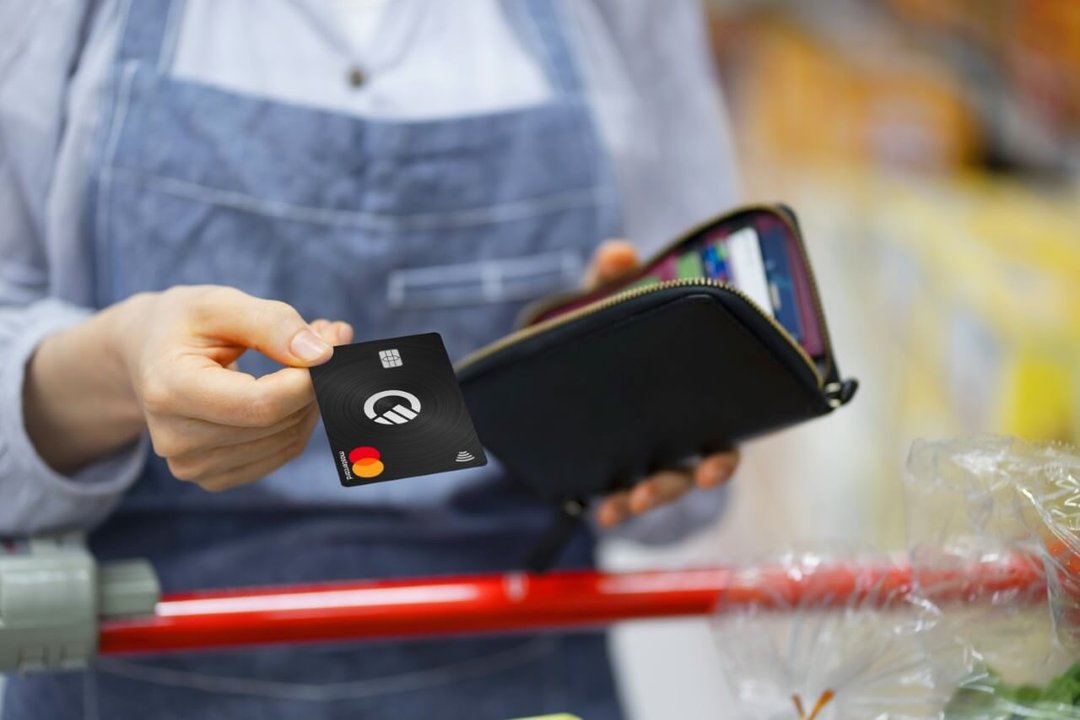 Curve: Plan Comparison Table
Curve
Curve X
Curve Black
Curve Metal
Price, p/m
-
£4,99
£9,99
£14,99
Cards
Connected Cards
2 cards
5 cards
Unlimited
Unlimited
Business Cards
Metal Card
Card delivery
£4,99
Free
Free
Free
Go Back in Time
30 days
60 days
90 days
120 days
Payment Methods
Apple Pay
Google Pay
Samsung Pay
Currency Exchange
Fee-free FX Limit
£1'000
£2'000
Unlimited
Unlimited
Fee-free ATMs abroad, p/m
£200
£200
£400
£600
Cashback
1% Cashback
3 retailers
6 retailers
Crypto rewards
BTC Only
Insurance
Travel Insurance
Mobile Phone
Starting 10.06.2023, Curve announced a change in terms of service, introducing new fee-free monthly allowance for customers who want to use their Curve Business card on their personal plan. Below are the limits and the fees that apply after hitting these limits:
Curve fee-free limits starting 10.06.2023

| Plan | Fee | Fee-free Monthly Limit |
| --- | --- | --- |
| Curve Metal | 1,5% transaction fee | €1500 |
| Curve Black | 1,5% transaction fee | €1000 |
| Curve X | 1,5% transaction fee | €500 |
| Curve | 1,5% transaction fee | €100 |
Multiply Your Wealth
Doesn't matter if you're just saving up for that summer vacation or if you're planning your retirement, the best time to start investing is now. Explore our curated list of the best investment platforms and apps available today at Fintech Compass. Make your money work so you don't have to.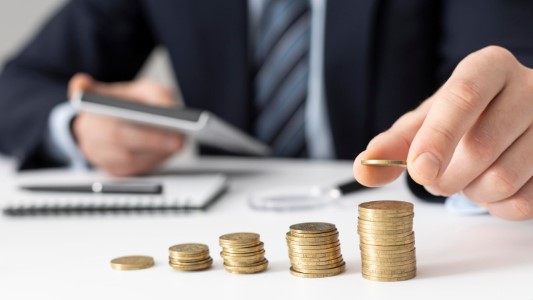 Using Curve is insanely easy - we've tested it, it will not take you more than 5 minutes to get used to it once you download the Curve app. However, Curve is a unique service and the benefits sometimes sound "too good to be true", so a little explanation would be helpful. Which is why our experts created a simple step-by-step chart to assist our readers.
Download the Curve app

Available on both iOS and Android, the app can be downloaded by following the links in our review.

Choose the plan and card you want

Don't worry - this selection can be changed at any time, and the card itself is free (but for free plan users, card delivery will cost £4,99). Luckily, you can just use a virtual card that is free for all users. After all, this card can be used with Apple Pay, Google Pay and Samsung Pay just fine.

Add your cards

Just scan your cards to upload them to your new digital wallet. Don't worry - Curve uses cutting-edge security mechanisms while your funds are covered for up to £100'000 thanks to customer deposit protection every licensed financial institution has.

Pay like you normally would

Pay with your physical card or keep using your phone to do contactless payments - whatever suits you. That's it! You can now enjoy all the benefits of your chosen plan: cashback, "Go Back In Time", fee-free foreign ATM withdrawals and a lot more!
Curve: Pros & Cons
Advantages
Works with any bank: it is an app that will salvage your situation when you're committed to a bank (say, by having a mortgage) that is stuck in middle ages.

Centralize everything: Using one card for air miles, another for digital purchases and a third one for cheap ATM withdrawals is smart. Curve adds convenience to the mix.

Go Back In Time: Bought an airline ticket using the wrong bank card and missed out on a ton of miles? Not an issue.

Anti-Embarassment Mode: Set up a backup card and you'll never find yourself franticly going through a heap of cards with a queue behind you.
Downsides
American Express? "Unfortunately not", says Curve - at least for now.

But the banking apps? Curve solves the wallet-too-thick problem pretty well, though we can't help but asking for more: could we soon only need just one banking app for all our financial needs from different providers?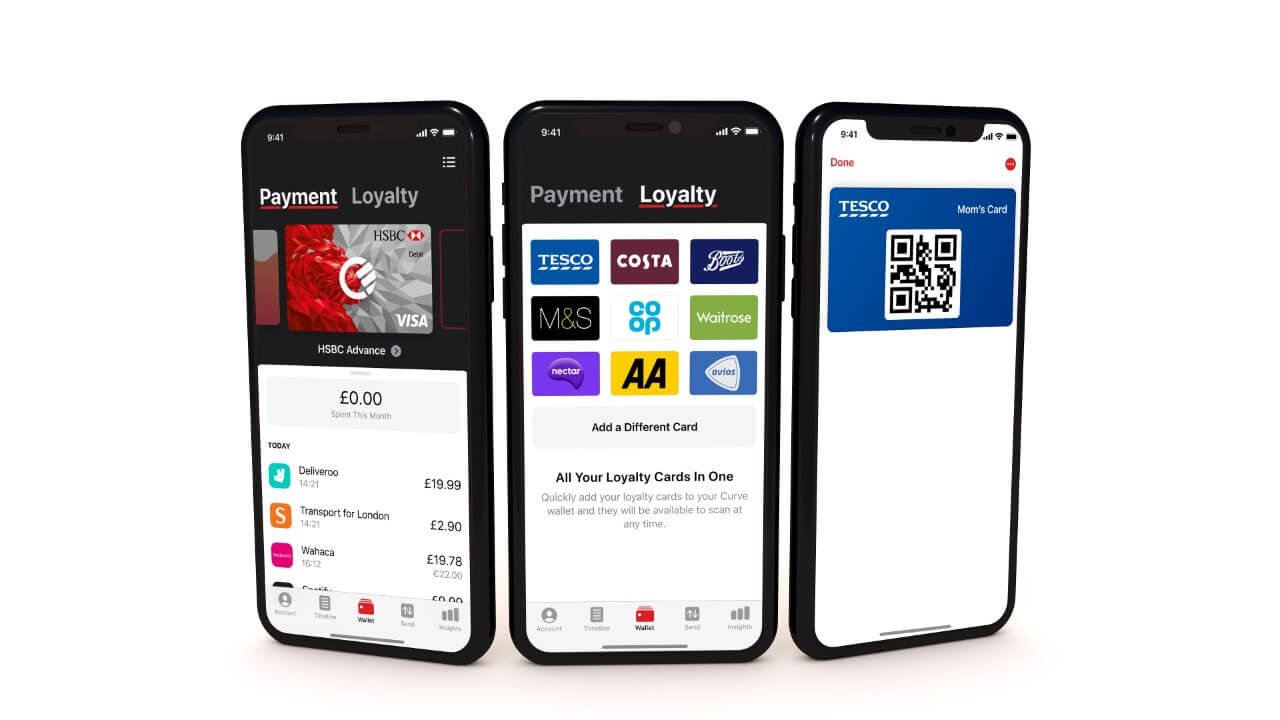 Frequently Asked Questions
How long does it take for Curve card to arrive?
Average delivery time for the Curve card is 3-5 business days. This can, however, vary based on your location. The delivery is free of charge if you're on any of the plans with a monthly subscription cost, but it will cost free plan users £4,99 (or local equivalent).
Which countries is Curve available in?
Curve is available for UK residents and anyone who lives in any of the 30 EEA (European Economic Area) countries.
Is there a limit to "Go Back In Time" feature?
There are two limits: time frame and total amount. Time frame limit varies by plan, starting at 30 days with the free subscription and is capped at 120 days for the "Curve Metal" plan. The maximum transaction amount is set at £5'000.
Which cards does Curve support?
Curve supports all major debit and credit cards: Mastercard, Visa, Diners Club and Discover. Unfortunately, American Express cards are not supported by Curve yet.
Does Curve has Apple or Google Pay?
Yes, Curve card can be easily added to Apple Pay, Google Pay and Samsung Pay. However, Google & Samsung restrict availability of their services to select countries - make sure to check the local app store's Curve app listing to find out.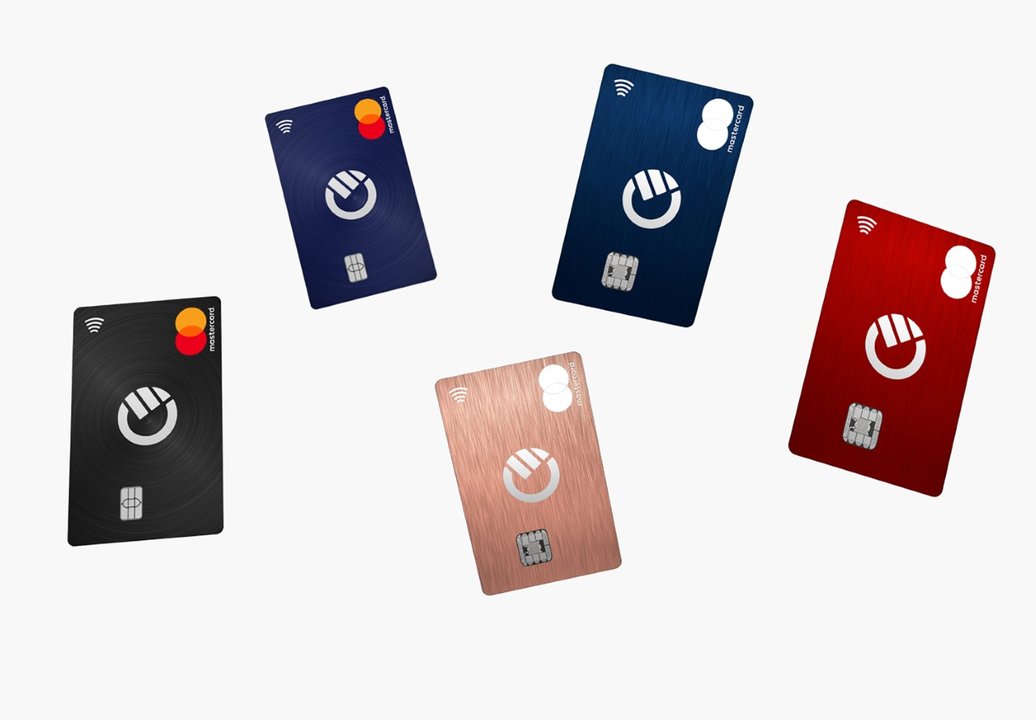 Summary: Is Curve worth it?
UK is home to some of the biggest and the most promising neobanks and financial services companies like Europe's biggest digital bank Revolut and Monese mobile bank. After experiencing how Curve works, we can confidently state that Curve successfully solves the issue of having too many bank. If this is something you struggle with, we would recommend you to at least give it a try. The basic subscription is also completely free and will give you a full understanding of what's Curve about, and "Go Back in Time" is for sure an outstanding feature (and not only because of its name!).
Our experts' final assessment is this: while the Black & Metal subscriptions are slightly overpriced for all but the heaviest bank card users, they can still be extremely beneficial and cost-efficient for some people. Ultimately, whether or not the Curve app is worth it will depend on the individual user's financial needs and goals. For those who frequently travel or make a lot of overseas purchases, the ability to use their card without incurring additional fees could be a major selling point. Similarly, those who are looking to earn cashback or other rewards on their everyday spending might find the Black or Metal plans more appealing. And the metal card by Curve is surely quite a fashion statement!
Overall, the Curve app is a solid choice for anyone looking to streamline their finances and make the most of their spending. Its wide range of features and customizable plans make it a versatile tool that can meet the needs of a variety of users.
Featured Content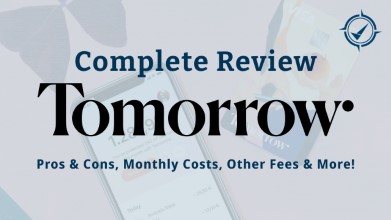 May 18, 2023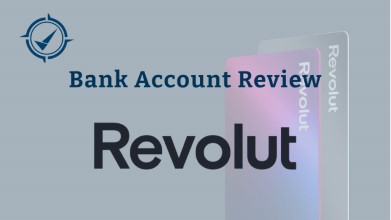 May 30, 2023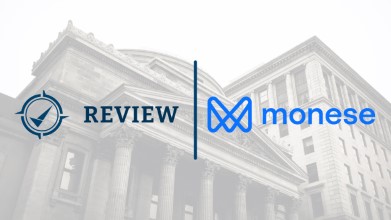 April 18, 2023