Qonto Basic vs Anytime Start
Comparison & reviews of business bank accounts of two French neobanks
Looking to compare Qonto Basic and Anytime Start? The comparison below contains the results of our experts' investigation into these two plans, their benefits and terms. Firstly, we will provide a quick summary and key information about the two banks, followed by a side-by-side comparison table of products available, benefits and fees of both accounts. A brief summary along with a list of pros and cons and our verdict can be found at the end of this page.
Qonto and Anytime are two of the most successful digital banks originating from France. Both banks face a challenge of "digitalizing" a very old-fashioned and outdated banking system in the country - hence the constant balance between going "full digital" while still providing the "face-to-face" aspect as well as supporting cheques. Both Start and Basic are entry-level plans of their banks, yet both still feature an impressive range of features and generally significantly outperform the "brick and mortar" banks most French and Belgian customers use.
Quickly jump to:
Qonto Basic
Anytime Start
Comparison Table
Pros & Cons
Our Verdict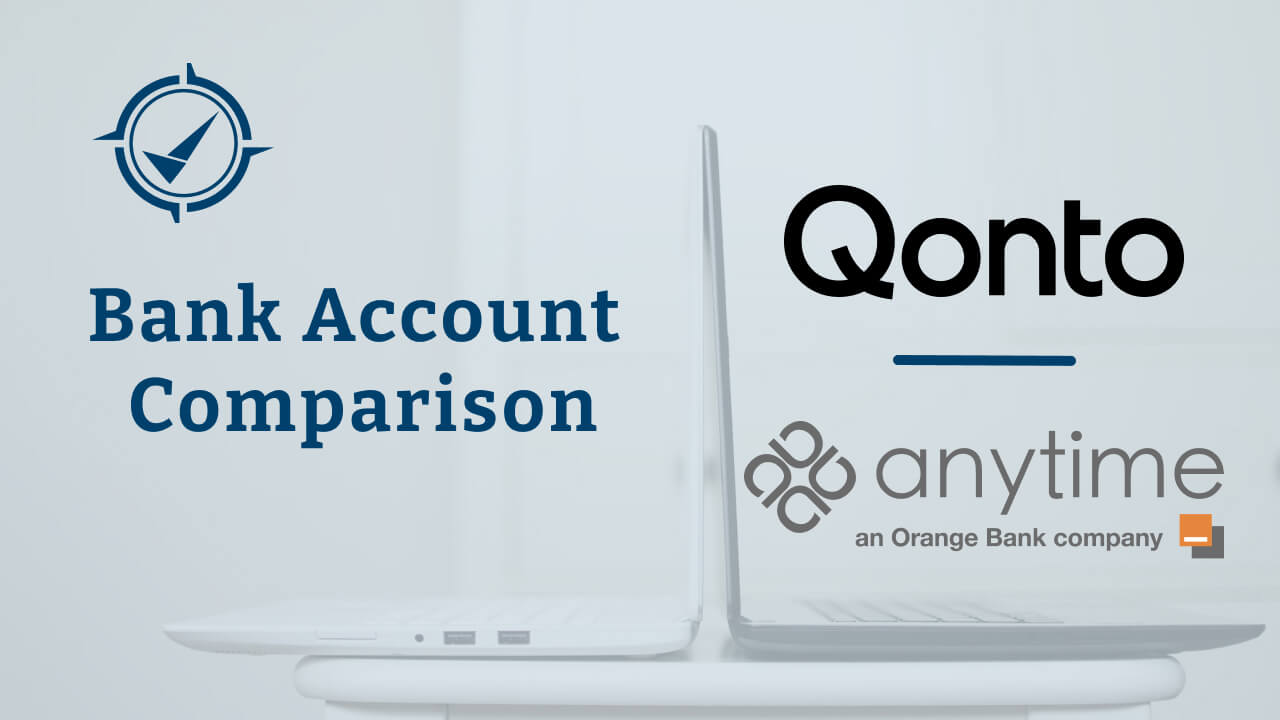 Bank Accounts for Businesses
Time is money if you're a business owner, franchisee or a freelancer. Discover modern mobile-first bank accounts for companies of any scale and explore unique features and products built for digital-native business owners.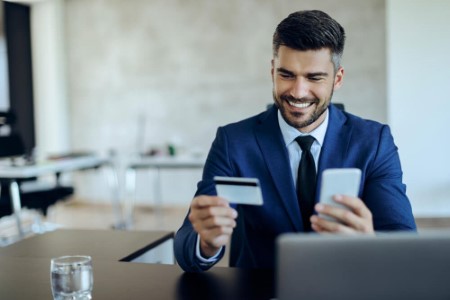 It is important to keep your specific use cases in mind and identify the key characteristics you care about. In order to assist you in this assessment, we provide a side-by-side breakdown of features and fees between Qonto Basic and Anytime Start in a comparison table below.

Basic

Start
Price, per month
€ 9.00
€ 9.50
Commitment
Cancel monthly
6 months
Sign-up bonus
30 days free trial
30 days free trial
Official website
qonto.com
anyti.me
Accounts
IBANs
FR, IT, DE, ES
FR, BE, UK
Sub-accounts included
1
2
Shared accounts
❌
❌
Employee accounts
❌
✔️
Mobile Payments
Apple Pay
✔️
❌
Google Pay
✔️
❌
Samsung Pay
❌
❌
Cards
Cards available
Mastercard
Mastercard
Cards included
1
2
Maestro/VPay
❌
❌
Debit cards
✔️
✔️
Credit cards
❌
❌
Virtual cards
✔️
✔️
Extra card fee
€ 2.00 p/m
€ 1.00 p/m
Replacement fee
€ 10.00
€ 14.90
Free replacements
-
-
Metal card
❌
❌
Wooden cards
❌
❌
Payment Methods
iDeal
❌
❌
SOFORT
❌
❌
Bancontact
❌
❌
Various Fees
SWIFT (receive)
€ 5.00
€ 3.00
Foreign exchange fee
0.80%
1.80%
Currency fee-free limit
-
-
ATM Withdrawals
Daily limit
€ 1000
€ 1000
Free withdrawals, per month
-
-
After that, per withdrawal
€ 1.00
€ 1.50
Withdrawal fee abroad
€ 1.00
€ 1.90 + 1.8%
Interest Rate
Current accounts
❌
❌
Savings accounts
❌
❌
Transaction & Deposit Limits
Deposit limit
€ 60,000
-
Deposit Protection
Up to €100'000
Up to €85'000
Monthly spend limit
€ 20,000
€ 10,000
Other financial products
Overdraft
❌
❌
Investments in-app
❌
❌
Crypto trading
❌
❌
Cheques
Up to €30,000
€2 per cheque
Cashback
❌
❌
Insurance
❌
❌
Lounge access
❌
❌
Transaction categorization
✔️
✔️
Purchase protection
❌
€3'000 per year limit
Round-up savings
❌
❌
Budgeting features
❌
✔️
Deals & Discounts
✔️
❌
Other benefits
Cash flow dashboard
Legal hotline
Learn more
qonto.com
anyti.me
Anytime & Qonto: Pros & Cons
The detailed breakdown of dozens of terms and complex fee structures can get overwhelming - to avoid that, here are some of the key benefits and disadvantages of both Qonto and Anytime's propositions.
Qonto Basic
Qonto Basic allows you to upload and save your receipts to match them to your transactions

You can automate your finance management by connecting various apps and accounting software

Dedicated dashboard makes managing cash flow easy thanks to indicator charts and precise tracking of your in- and outflows

You can not get additional physical cards while virtual ones cost €2 each

Only having a single account with no "pockets" or "vaults" makes budgeting harder than it should

Lack of local payment methods outside of France is limited - make sure your favorites are supported
Anytime Start
Emergency customer support by phone available, on top of usual service provided by chat

Anytime Start customers can get their questions answered by legal experts by calling a hotline

One subscription gives you both personal as well as business accounts (professionals and SMEs)

Very high fees when paying in non-Euro currencies - 1,80% when using the basic bank card included in Start

Anytime cards do not yet support neither Google Pay nor Apple Pay

Capital deposit and assistance in setting up your company are only available in higher-tier subscriptions
Multiply Your Wealth
Doesn't matter if you're just saving up for that summer vacation or if you're planning your retirement, the best time to start investing is now. Explore our curated list of the best investment platforms and apps available today at Fintech Compass. Make your money work so you don't have to.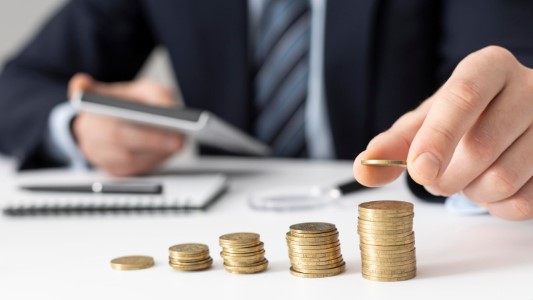 Our Verdict: Qonto Basic or Anytime Start?
After reviewing all the terms, rates and features of both products, our assessment is simple: Qonto Basic currently feels like a more solid proposition for most use cases. Anytime's Start is not only more expensive (including some surprising fees: €2 per rejected direct debit, €0.50 per refused transaction or a €50 "inactivity fee"!), but also feels overly complex and bureaucratized, unlike most other digital banks. It would not be fair to say that Start does not have advantages (for example, personal bank account included for free), and since both plans offer 30-day trial for free, it makes perfect sense to try both and make a call after getting "hands-on" with each product.
Choose Qonto Basic if...
You believe in digital-first approach to business banking
Your business is under 250 people in size

Qonto website
Pick Anytime Start if...
You are not yet comfortable banking at a digital bank
You like your banking old-school and really want to go to a branch

Anytime website
If you found any of these plans to be a good fit for your specific banking needs, you will find links to their official websites or apps below. By signing up via links on our website, you support us in our mission of making finance easy and accessible to everyone.
⚠️ Please note that the information on pricing, contract terms and availability of products in certain markets is subject to change and can differ from what is stated above. We aim to keep this comparison as accurate and up-to-date as possible, but we advise you to treat the information provided above as indicative and always check banks' official websites for actual terms before signing up. ⚠️
Featured Content
Interested in boosting your financial knowledge? Make sure to visit our collection of educational, informative and "Best of" articles and ratings today - or select any of the latest articles below. Because in the 21st century, knowledge is key to your financial health.