bunq Easy Bank vs Qonto Basic
Comparing two business banking plans from top challenger banks
Choosing between bunq Easy Bank Business and Qonto Basic? In this article, we provide a detailed comparison of these bank accounts, their prices and terms. Below you will find a brief introduction for both of the banks, followed by a side-by-side comparison table of products available, benefits and fees of both accounts. At the end of the article, we provide bullet points of key pros and cons of both options and our verdict.
This comparison is a challenging one - the approach these banks have to modern-day business banking is wildly different. bunq's Easy Bank is a powerhouse containing an abundance of amazing and useful features. It comes with an Open API, stylish bank cards and rapidly evolving and almost experimental mobile apps. Qonto Basic has a different and maybe slightly less ambitious goal in mind: delivering everything the customer expects with a "smart casual" presentation.
What is also important is that both subscriptions are provided by fully-licensed and heavily-audited financial institutions overseen by two of EU's strictest regulators (Dutch National Bank and Banque de France). Thus, you should not have any concerns about these banks being "legit" or trustworthy enough - they're just as reliable and safe as any of the "big banks" in these countries. Plus, both of them offer a free 30-days "no-strings-attached" trial, which gives you an option of getting "hands on" experience with each of them, at no cost at all!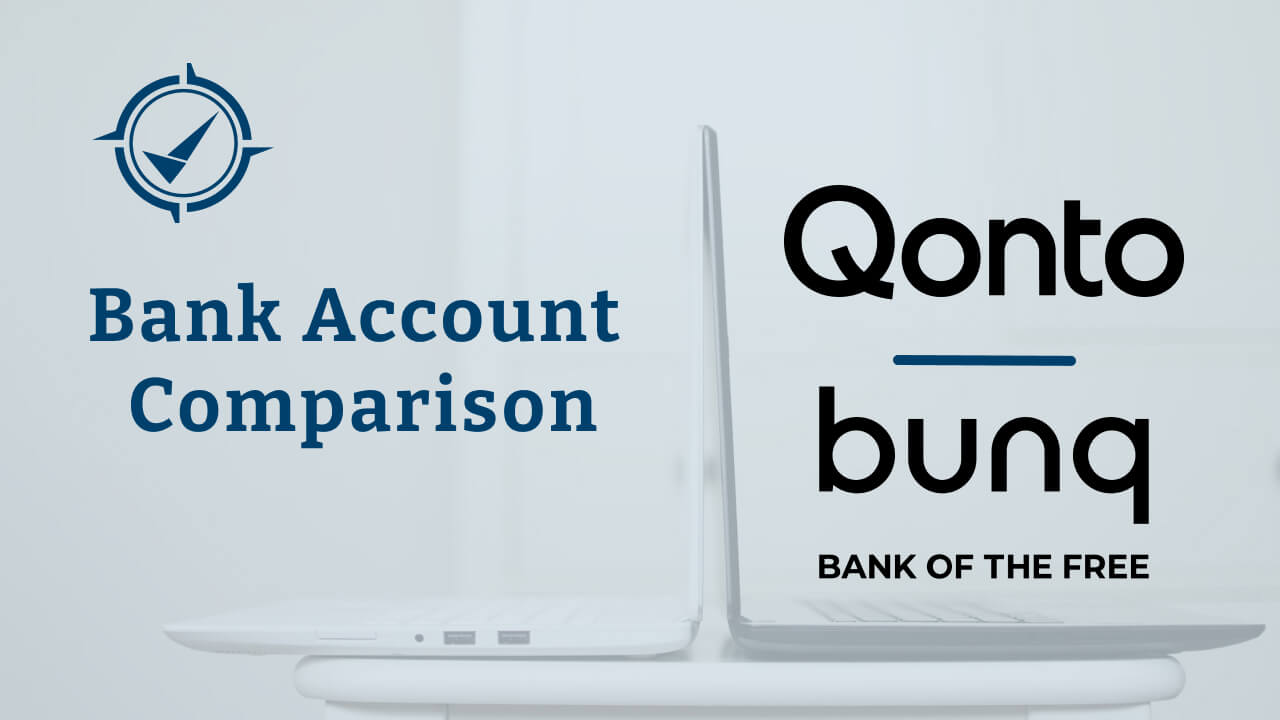 bunq
Dutch neobank that gives you the freedom to bank like a local all over Europe. The bank's mobile apps are packed with unique and powerful features, and the fully fledged banking license bunq has ensures your money are 100% safe at all times.
Read more

Monthly cost

Starting from €6.99

Currencies

EUR, USD, GBP + 12

Personal accounts

✔️

Sign-up bonus

30 days free

Official Website

bunq.com
bunq's baseline plan, Easy Bank, is an inexpensive option that gives a good impression of what bunq is. Significantly less powerful than the higher-tier plans, Easy Bank is still a solid product that has an impressive array of niche features while performing very well in day-to-day banking, with high acceptance rate on cards all over the world and world-class security tech.

bunq
Dutch neobank that gives you the freedom to bank like a local all over Europe. The bank's mobile apps are packed with unique and powerful features, and the fully fledged banking license bunq has ensures your money are 100% safe at all times.
Read more

Monthly cost

Starting from €6.99

Currencies

EUR, USD, GBP + 12

Personal accounts

✔️

Sign-up bonus

30 days free

Official Website

bunq.com
Qonto Basic is aimed at self-employed workers and digital entrepreneurs. As Qonto's entry-level plan, Basic is a solid collection of essentials for managing your activity as a self-employed worker. With rich localization options and business-first focus of Qonto, Basic is a modern and secure way to solve your business banking needs at a very reasonable price point.
Bank Accounts for Businesses
Time is money if you're a business owner, franchisee or a freelancer. Discover modern mobile-first bank accounts for companies of any scale and explore unique features and products built for digital-native business owners.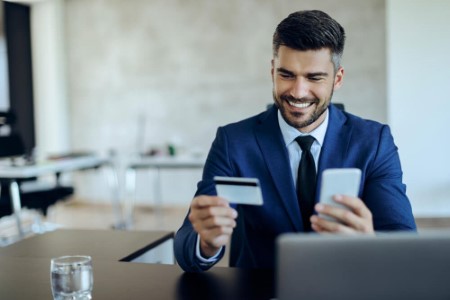 It is important to keep your specific use cases in mind and identify the key characteristics you care about. In order to assist you in this assessment, we provide a side-by-side breakdown of features and fees between bunq Easy Bank Business and Qonto Basic in a comparison table below.

Easy Bank Business

Basic
Price, per month
€ 6.99
€ 9.00
Commitment
Cancel monthly
Cancel monthly
Sign-up bonus
30 days free
30 days free trial
Official website
bunq.com
qonto.com
Accounts
IBANs
NL, DE, FR, ES, IE
FR, IT, DE, ES
Sub-accounts included
1
1
Shared accounts
Includes 1 additional shared account
❌
Employee accounts
✔️
❌
Mobile Payments
Apple Pay
✔️
✔️
Google Pay
✔️
✔️
Samsung Pay
❌
❌
Cards
Cards available
Mastercard
Mastercard
Cards included
1
1
Maestro/VPay
✔️
❌
Debit cards
✔️
✔️
Credit cards
✔️
❌
Virtual cards
✔️
✔️
Extra card fee
€ 3.49 p/m
€ 2.00 p/m
Replacement fee
€ 9.99
€ 10.00
Free replacements
-
-
Metal card
❌
❌
Wooden cards
❌
❌
Payment Methods
iDeal
✔️
❌
SOFORT
✔️
❌
Bancontact
✔️
❌
Various Fees
SWIFT (receive)
€ 5.00
€ 5.00
Foreign exchange fee
2.00%
0.80%
Currency fee-free limit
-
-
ATM Withdrawals
Daily limit
€ 1001
€ 1000
Free withdrawals, per month
-
-
After that, per withdrawal
€ 2.99
€ 1.00
Withdrawal fee abroad
€ 2.99
€ 1.00
Interest Rate
Current accounts
❌
❌
Savings accounts
None%
❌
Transaction & Deposit Limits
Deposit limit
-
€ 60,000
Deposit Protection
Up to €100'000
Up to €100'000
Monthly spend limit
-
€ 20,000
Other financial products
Overdraft
❌
❌
Investments in-app
❌
❌
Crypto trading
❌
❌
Cheques
❌
Up to €30,000
Cashback
❌
❌
Insurance
❌
❌
Lounge access
❌
❌
Transaction categorization
❌
✔️
Purchase protection
❌
❌
Round-up savings
❌
❌
Budgeting features
❌
❌
Deals & Discounts
❌
✔️
Other benefits
Director access, Wise
Cash flow dashboard
Learn more
bunq.com
qonto.com
Qonto & bunq: Pros & Cons
The detailed breakdown of dozens of terms and complex fee structures can get overwhelming - to avoid that, here are some of the key benefits and disadvantages of both bunq and Qonto's propositions.
bunq Easy Bank Business
Banking like a local all over Europe: low commission on non-Euro payments and bank accounts in multiple currencies

bunq Easy Bank business users automatically get interest on both current and savings accounts

Very reasonably priced with minimum additional fees - most companies would not pay more than the monthly fee

No phone support available - however, the online chat in-app is available 24/7

Not a great plan if you plan to frequently do ATM withdrawals: modest limits and moderately high fees

Unlike higher-tier plans available at bunq, Easy Bank does not provide customers with multiple sub-accounts
Qonto Basic
Qonto Basic allows you to upload and save your receipts to match them to your transactions

You can automate your finance management by connecting various apps and accounting software

Dedicated dashboard makes managing cash flow easy thanks to indicator charts and precise tracking of your in- and outflows

You can not get additional physical cards while virtual ones cost €2 each

Only having a single account with no "pockets" or "vaults" makes budgeting harder than it should

Lack of local payment methods outside of France is limited - make sure your favorites are supported
Multiply Your Wealth
Doesn't matter if you're just saving up for that summer vacation or if you're planning your retirement, the best time to start investing is now. Explore our curated list of the best investment platforms and apps available today at Fintech Compass. Make your money work so you don't have to.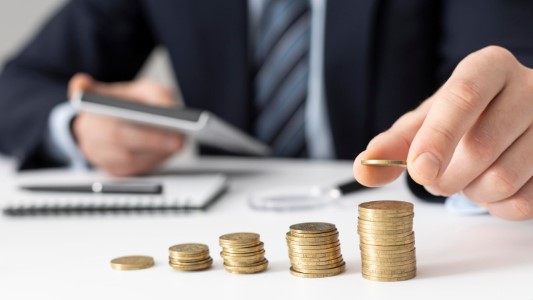 Our Verdict: bunq Easy Bank Business or Qonto Basic?
Our verdict is twofold. While bunq Easy Bank Business subscription is priced at almost half of what Qonto Basic costs, has a lot less limits (transactions, deposits and withdrawals) and would most likely end up significantly cheaper than the opponent after accounting for all additional fees Qonto has, the comparison is not as one-sided.
Qonto's entry-level plan could still come out ahead - for example, if your company plans on receiving cheque payments or in case you value having an option of calling customer support by phone. Besides, Qonto feels like a more polished experience compared to bunq which is more powerful, yet rough around the edges. Either way, our verdict stays the same - thanks to free 30 days of trial without any commitments available at both banks, there really is no excuse to not try both! So what are you waiting for?
Choose bunq Easy Bank Business if...
You are a freelancer or a digital nomad
You sometimes deal with multiple currencies
You want to automate the boring admin side of your business

bunq website
Pick Qonto Basic if...
You want to create a company in France
You can't imagine using a bank you can't call

Qonto website
If you found any of these plans to be a good fit for your specific banking needs, you will find links to their official websites or apps below. By signing up via links on our website, you support us in our mission of making finance easy and accessible to everyone.
⚠️ Please note that the information on pricing, contract terms and availability of products in certain markets is subject to change and can differ from what is stated above. We aim to keep this comparison as accurate and up-to-date as possible, but we advise you to treat the information provided above as indicative and always check banks' official websites for actual terms before signing up. ⚠️
Featured Content
Interested in boosting your financial knowledge? Make sure to visit our collection of educational, informative and "Best of" articles and ratings today - or select any of the latest articles below. Because in the 21st century, knowledge is key to your financial health.