Monzo introduces a "pay later" solution
---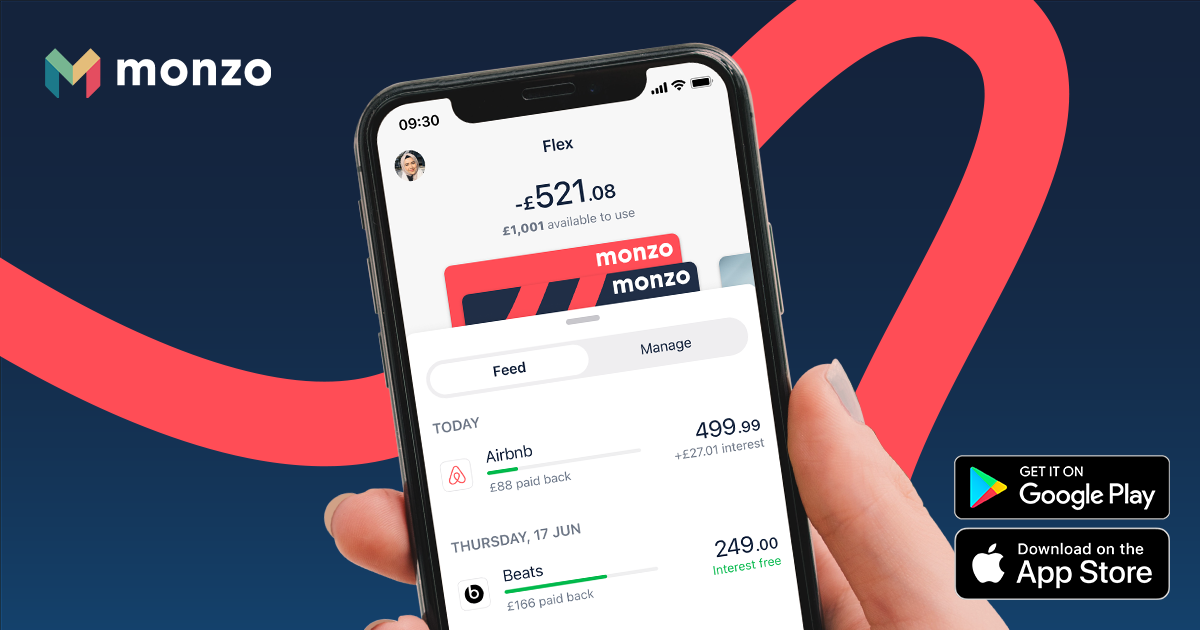 UK-based online giant Monzo joined competitors in providing a "buy now, pay later" solution to eligible users. This Thursday, the company announced launching Monzo Flex, available in "early access" form for the time being. Monzo's happy users, if eligible, will then get an option of paying for their purchases in 3 installments at 0% interest, or over 6 and 12 installments at 19% APR (variable).
Tag-lining their solution as "a better way to pay later", Monzo pushes for the offer's flexibility as one of the main selling points of the proposition. The users get to enjoy a flexible loan option, starting at a Klarna-like "3 months, three payments, 0% interest" point and going all the way to 6/12 months with a 19% APR. The users would also get an option of editing an existing payment plan "on the go", changing up the terms in the process.
The distinct value of the proposition for the end user is the "apply once, approved forever" approach, where, once pre-approved, the user has an option of turning any payment into a loan, without needing to have yet another approval waiting period. Using the new feature is also extremely easy - you can utilize it to "flex" any transaction that's over £30. After that, the bank will take the first installment straight away, and then deduct the amounts monthly up until the whole amount's been paid off.
Learn more by visiting the original source of this news article.