Revolut launches a campaign to support Afghanistan
---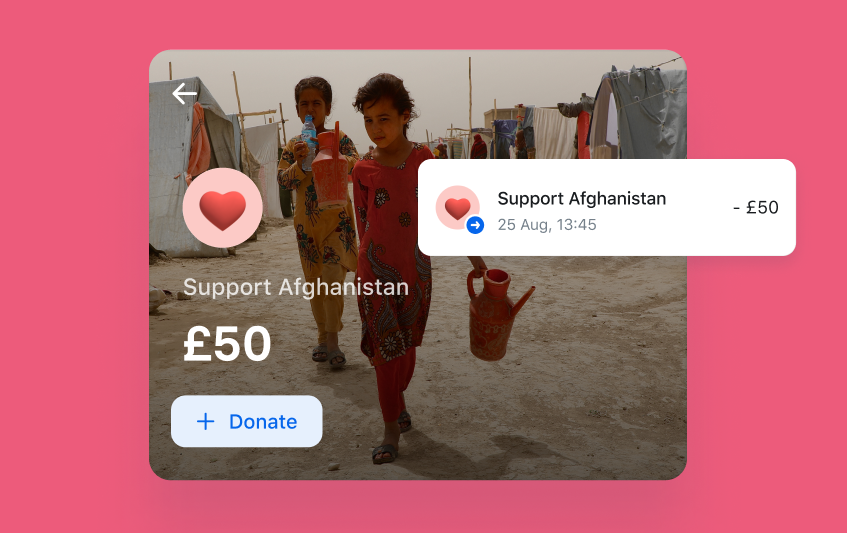 A UK-based fintech Revolut announced today they have successfully "partnered with two leading humanitarian charities to make it as easy as possible for people to donate and show their support." These charities are the United Nations High Commissioner for Refugees (UNHCR) and Save the Children. Revolut's existing users also got marketing communication regarding the initiative.
How do you donate? That's easy for Revolut app users.
1. Head to My hub > Donations 2. Find UNHCR and Save the Children 3. Enter the amount you want to give and tap 'Donate'
Learn more by visiting the original source of this news article.
Revolut is a financial institution founded in 2015 headquartered in London, UK. Europe's biggest neobank, Revolut is a pioneer of mobile-first banking. Offering a wide range of financial services and banking products, including (but not limited to!) trading stocks and crypto, Revolut is a safe option regardless of customer's country of residence.