Wirex reports hitting 5 million users
---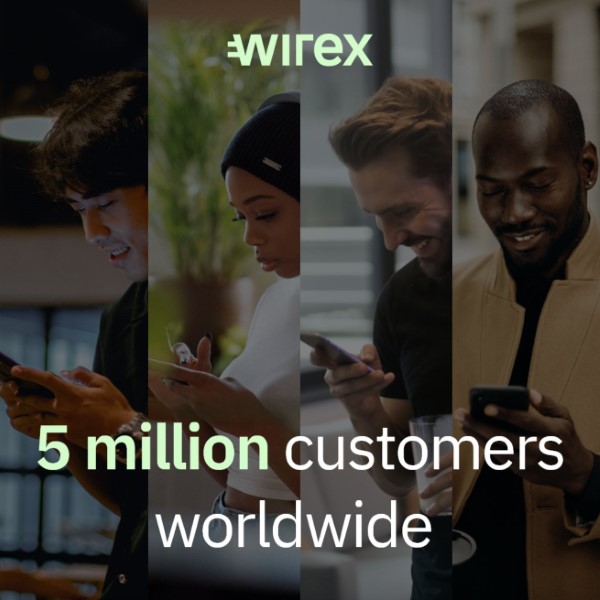 This Thursday Wirex, an up-and-coming London-based fintech, announced celebrating a significant milestone - 5 million users across all markets. First reports unveiling the news appeared on company's social media at 09:00 AM CET, indicating that the milestone was most likely achieved the day before.
It remains a point of discussion what the exact definition of the "customer" term is used for this calculation, as the impressive user count puts a fairly niche platform in the same leagues as their "business" counterparts. However, it is almost certain that the public would not be able to draw conclusions based on reliable and accurate data until the annual financial reports become available.
Wirex (formerly E-Coin) was established in 2014 in the United Kingdom. Wirex combines the best of blockchain-powered payments with innovative features to make sending money to and from your account quick, convenient and secure.
Learn more by visiting the original source of this news article.