Revolut Premium vs bunq Easy Money
Comparison of the most popular accounts at top digital banks
Choosing between Revolut Premium and bunq Easy Money? In this article, we provide a detailed comparison of these bank accounts, their prices and terms. Firstly, we will provide a quick summary and key information about the two banks, followed by a side-by-side comparison table of products available, benefits and fees of both accounts. At the end of the article, we provide bullet points of key pros and cons of both options and our verdict.
Both plans occupy a "Premium" niche in their banks' product portfolios with just a single VIP plan priced higher for both neobanks. They offer sufficient solutions to all baseline banking and payment needs and mostly differ in the unique features available to users. So, in a battle of "bunq vs Revolut", who has the upper hand? Let's find out by first getting familiar with both banks.
Quickly jump to:
Revolut Premium
bunq Easy Money
Comparison Table
Pros & Cons
Our Verdict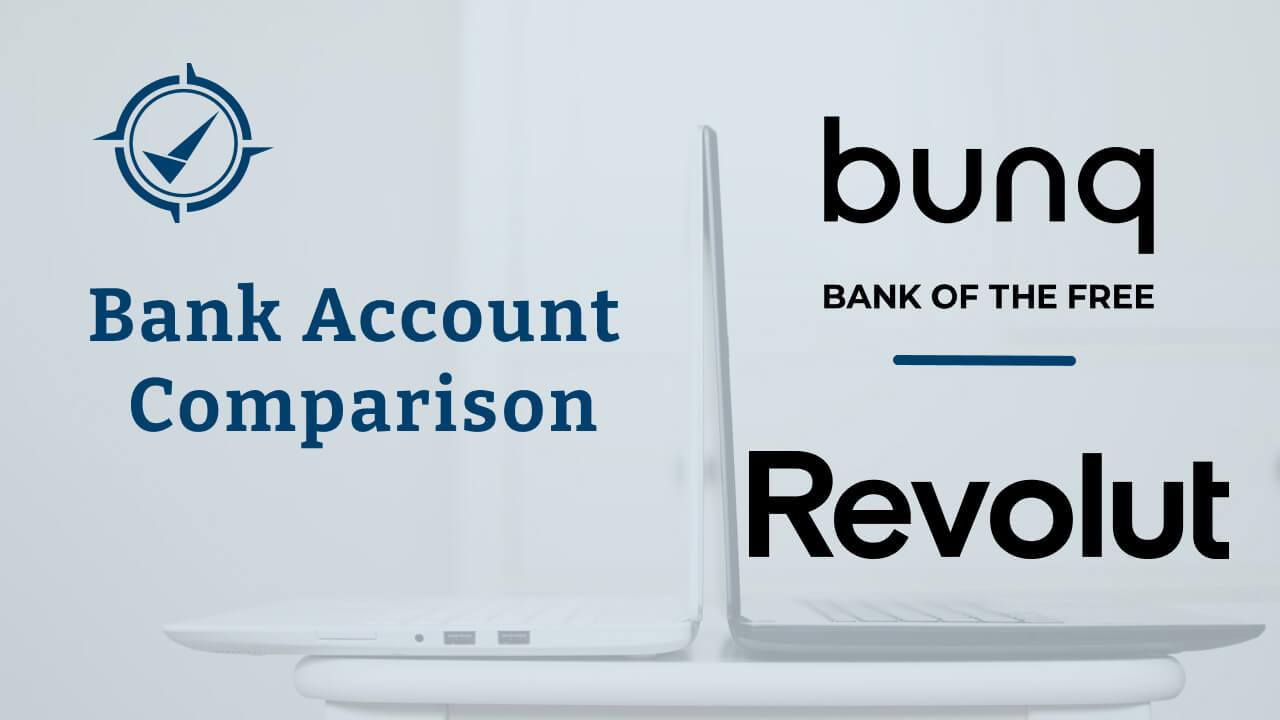 Bank Accounts for Individuals
Read our detailed reviews of personal bank accounts available at some of the world's most popular online banks, compare the plans they offer, explore their pricing and discover all the hidden fees.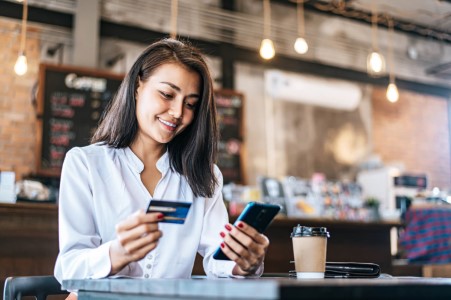 There are quite a few considerations to keep in mind when choosing, so make sure to identify what deal-breakers there are for you personally. In order to assist you in this assessment, we provide a side-by-side breakdown of features and fees between Revolut Premium and bunq Easy Money in a comparison table below.

Premium

Easy Money
Price, per month
€ 7.99
€ 8.99
Commitment
12 months
Cancel monthly
Sign-up bonus
-20% paying annually
30 days free
Official website
revolut.com
bunq.com
Accounts
IBANs
LT, UK
NL, DE, FR, ES, IE
Sub-accounts included
1
25
Shared accounts
❌
Up to 10 people
Child accounts
✔️
✔️
Mobile Payments
Apple Pay
✔️
✔️
Google Pay
✔️
✔️
Samsung Pay
❌
❌
Others
Garmin Pay, Fitbit Pay
-
Cards
Cards available
Mastercard
Mastercard
Cards included
2
3
Maestro/VPay
❌
✔️
Debit cards
✔️
✔️
Credit cards
❌
✔️
Virtual cards
✔️
✔️
Extra card fee
-
€ 3.49 p/m
Replacement fee
€ 10.00
€ 9.99
Free replacements
1 per year
1 per year
Metal card
❌
✔️
Wooden cards
❌
❌
Payment Methods
iDeal
✔️
✔️
SOFORT
✔️
✔️
Bancontact
❌
✔️
Various Fees
SWIFT (receive)
€ 2.00
€ 5.00
Foreign exchange fee
0.50%
0.50%
Currency fee-free limit
up to € 1000 per month
-
ATM Withdrawals
Daily limit
€ 3000
€ 1000
Free withdrawals, per month
5 times
6 times
After that, per withdrawal
2.0%
€ 2.99
Withdrawal fee abroad
2.0%
€ 2.99
Interest Rate
Current accounts
0.0%
❌
Savings accounts
0.0%
None%
Transaction & Deposit Limits
Deposit limit
-
-
Deposit Protection
Up to £85'000
Up to €100'000
Monthly spend limit
-
-
Other financial products
Overdraft
❌
❌
Investments in-app
✔️
✔️
Crypto trading
✔️
❌
Cheques
❌
❌
Cashback
❌
❌
Insurance
Travel
❌
Lounge access
After 1 hour delay
❌
Transaction categorization
✔️
✔️
Purchase protection
€2'500 per year limit
❌
Round-up savings
✔️
✔️
Budgeting features
✔️
✔️
Deals & Discounts
✔️
✔️
Other benefits
Powerful analytics
Dual PIN, Auto-invest
Learn more
revolut.com
bunq.com
bunq & Revolut: Pros & Cons
The detailed breakdown of dozens of terms and complex fee structures can get overwhelming - to avoid that, here are some of the key benefits and disadvantages of both Revolut and bunq's propositions.
Revolut Premium
Shared banking options: Junior accounts for 2 kids and Group Vaults for saving together included in this plan.

Disposable virtual cards and two customizable physical cards with a wide range of exclusive designs included in subscription.

You get both a European IBAN and a UK bank account included at no additional cost with this subscription.

ATM withdrawals after a fairly low €400 monthly allowance comes at a high fee of 2%.

No metal cards available - you would need to upgrade to a more expensive Metal plan for that.

Revolut users frequently encounter services declining Revolut IBANs service due to bank's excessive anti-fraud policies.
bunq Easy Money
Works wherever you go: local IBANs in 4 European countries and an array of currencies available for Easy Money users.

Up to 25 sub-accounts, each with an individual IBAN and automated payment categorization make budgeting very easy.

Joint accounts for saving and spending with up to 10 people included for free.

Low ATM limits - you can only withdraw €1000 a day, and that limit can not be changed.

No purchase protection, flight cancellation nor travel insurance.

Slightly confusing app UI - takes a while to get used to how certain actions are performed.
Multiply Your Wealth
Doesn't matter if you're just saving up for that summer vacation or if you're planning your retirement, the best time to start investing is now. Explore our curated list of the best investment platforms and apps available today at Fintech Compass. Make your money work so you don't have to.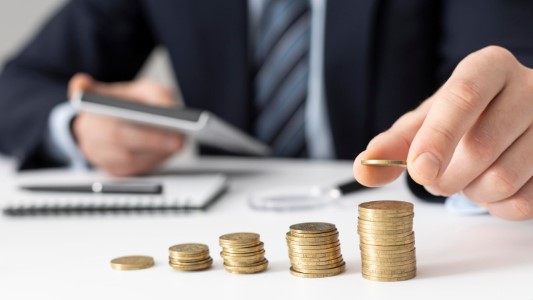 Our Verdict: Revolut Premium or bunq Easy Money?
In conclusion, both of these plans are great solutions to any banking needs you might have, and the choice most likely comes down to what your individual use case is. bunq's Easy Money would be more suited for someone into social and shared banking, while Revolut's Premium should be the choice for a world traveler.
Choose Revolut Premium if...
You live in the UK or outside the Eurozone
You value insurance highly, yet don't have one yet

Revolut website
Pick bunq Easy Money if...
You live in Belgium or the Netherlands (or travel there frequently)
You want your money working for good

bunq website
If you found any of these plans to be a good fit for your specific banking needs, you will find links to their official websites or apps below. By signing up via links on our website, you support us in our mission of making finance easy and accessible to everyone.
⚠️ Please note that the information on pricing, contract terms and availability of products in certain markets is subject to change and can differ from what is stated above. We aim to keep this comparison as accurate and up-to-date as possible, but we advise you to treat the information provided above as indicative and always check banks' official websites for actual terms before signing up. ⚠️
Featured Content
Interested in boosting your financial knowledge? Make sure to visit our collection of educational, informative and "Best of" articles and ratings today - or select any of the latest articles below. Because in the 21st century, knowledge is key to your financial health.