Banks in the Netherlands: Ultimate Guide
Everything you need to know about Dutch banking
If you have just moved to the Netherlands, you definitely need a Dutch bank account. In this guide, you will find everything you need to know about Dutch banking. This includes: crucial information on how to open an account and what documents you need, important apps to download to bank like a local and advice on what bank would be best suited to your needs.
This material was written via a joint effort of 4 banking and digital finance professionals with experience working in the fintech industry in The Netherlands. In this article, we aim to deliver all the key information an expat would need prior to (and upon) arrival, informing readers sufficiently and concisely. You might also be interested in learning more about mobile-first digital banking or taking a look at our picks for "Best Digital Banks of 2023" awards - our team of experts made sure their expertise works in your favor, explaining intricate specifics in a very straightforward manner.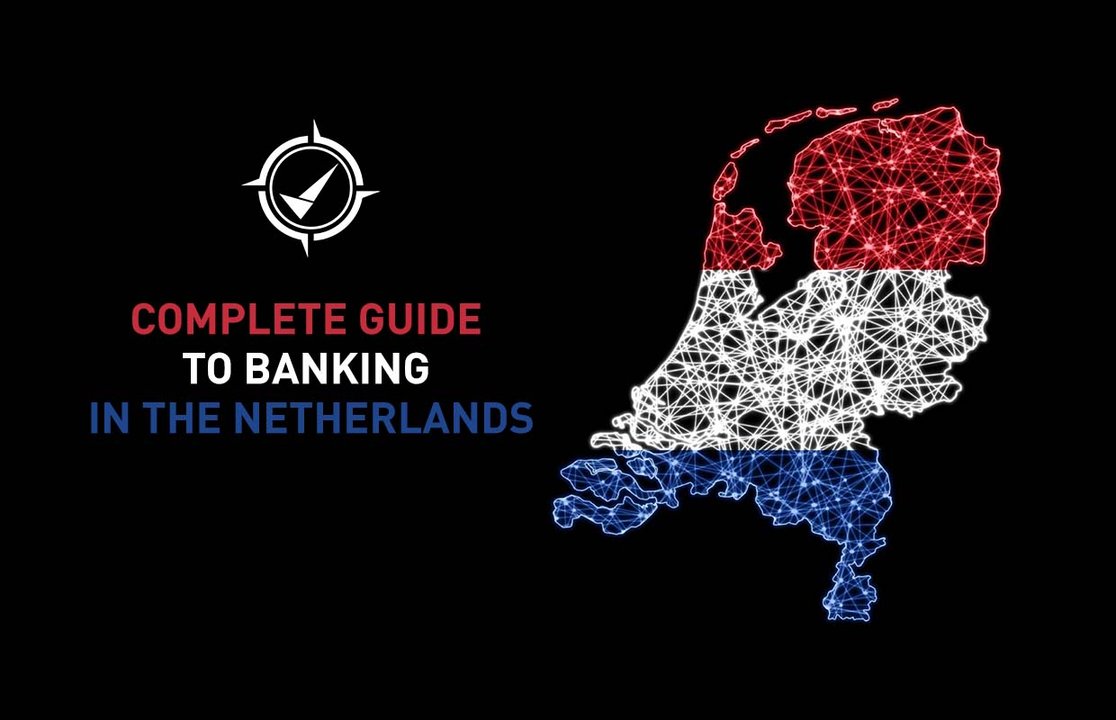 Dutch Banking: General Information
There is no shortage of banks in the Netherlands, ranging from banks operating on an international scale such as ING, to local "brick-and-mortar" giants such as Rabobank and ABN AMRO, and of course a selection of up-and-coming mobile-first online banks like Knab and bunq.
If you find yourself asking "What type of account should I open?", the answer is pretty simple. There are several different types of accounts available at Dutch banks, including current accounts (betaalrekening), savings accounts (spaarrekening) and investment accounts (beleggingsrekening). Current accounts are used for everyday transactions such as payments, direct debits and standing orders. Savings accounts are used for saving money and usually offer higher interest rates than current accounts. Investment accounts are used for investing money in stocks, bonds, funds and other financial products. Some banks offer all three types of accounts, while others only offer one or two.
In reality, you really only need a current account - the interest rate on savings accounts offered by Dutch banks usually hovers around 1,00% (with outliers like bunq offering 2,01% interest on saving accounts), so it would hardly be a primary choice driver.
Specifics of Banking in The Netherlands
Dutch banking has a lot of quirks and exclusive concepts that make it appear harder than it is. We will quickly go through the most important ones below and provide a list of items to look out for when choosing a Dutch bank account. If you do not yet know what bank to choose in the Netherlands, just make sure it ticks off all the boxes we provide in the next section of this article.
Overall, our nitpicking about the imperfections of the Dutch banking system is partially due to being somewhat spoiled. Banking in The Netherlands is regulated by the Dutch Central Bank, which is part of the European Central Bank; and is considered to be very safe and stable, and the country has a well-developed financial infrastructure.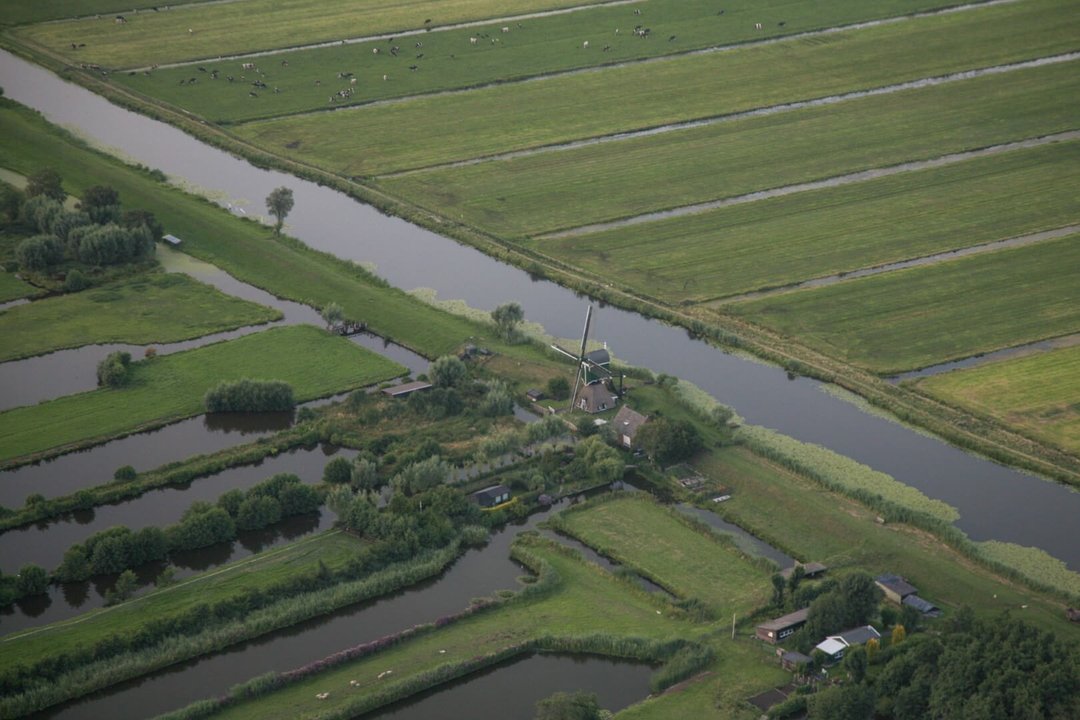 Dutch Financial Services, Terms & Apps You Need To Know
Tikkie
"Tikkie" is a Dutch money transfer app and honestly, at this point it's also an important part of Dutch culture, too. With how conscious people from the Low Lands are about expenses, it quickly blew up and is now acting as a term meaning "payment request". You might hear a Dutchie saying "Hey, thanks for the dinner, send me a tikkie!", and that means "please send me a payment request for the amount I owe you". It does not even have to be sent from this particular app - most banks in the Netherlands have this feature. Upon receiving the message, the person who owes you simply follows the link and sends money directly to your bank account via SEPA instant transfer.
iDEAL
iDEAL is a Dutch online payment system created in 2005. It is wildly popular in the Netherlands and Belgium and you will quickly find out that your bank must have an integration in place with this payment method. Without it, things as easy as paying for food delivery or ordering a new set of screwdrivers on bol.com might be out of reach for you!
iDIN
iDIN is a service offered by banks which allows consumers to securely and reliably login to other websites using their bank's login methods. For example, you might use iDIN to verify your identity in case you want to initiate a credit check or apply for a mortgage. Having your bank support this protocol makes the whole ordeal way easier, more secure and convenient.
IBAN
"IBAN" stands for International Bank Account Number and is an alphanumeric "address" that denotes your bank account's country (the first two letters, "NL" for the Netherlands), the checking code and your specific bank account number. You will need a bank account with an IBAN from the Netherlands because, even though IBAN discrimination is illegal in the whole EU and you should have been fine with any European bank, it still happens from time to time.
Joint banking
We covered the best en/of "gezamenlijke rekening" bank accounts in our previous articles, but it is even more important of a feature to have when either living with roommates as a student or moving to the Netherlands as a professional with a spouse. Locals love "going Dutch" on things, so you can expect pitching in for expenses you would not even think about otherwise!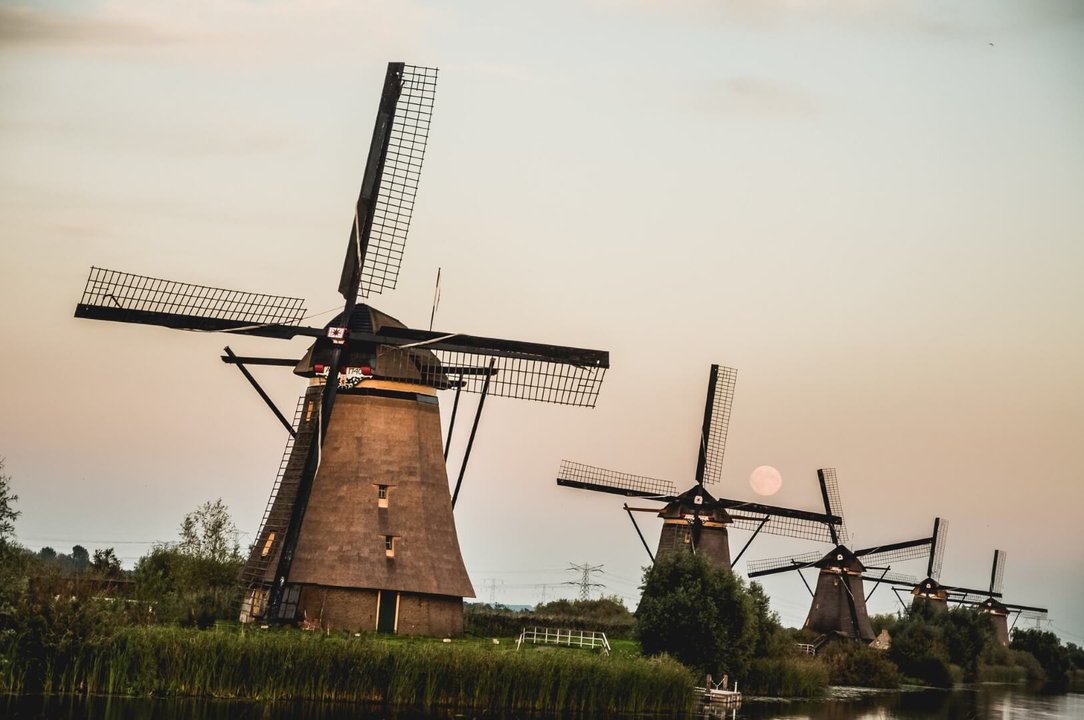 Must-Haves: Dutch Banking Essentials
Now that we introduced our visitors to Dutch banking specifics and the jargon that comes with them, it is time to summarize these in a list of "must-have" features your bank must support in order for you to bank without any restrictions.
iDEAL Support

Trust us, it is essential: your bank must provide iDEAL functionality. Data from 2019 showed iDEAL being the preferred payment method in 85% of Dutch e-commerce transactions. This point by itself makes a lot of European non-Dutch banks basically unable to compete. You will be surprised by how convenient and widespread iDEAL is, and yes, this means you will be scanning a lot of QR codes with your phone!

Maestro or V Pay bank card

It is true - some shops feature the "PIN ONLY" sign, yet do not accept Mastercard debit or Visa credit cards. As such, your bank needs to be able to provide you with a Maestro or V Pay card (and this is where a lot of foreign banks do not keep up!). Getting a "normal" debit or credit card can be a hassle at "big" banks, but banks like bunq offer every user a choice of three bank cards (maestro/debit/credit) for no extra charge, included in your subscription.

Convenient payment request feature

Dutchies sure love their "tikkies" and you need to be prepared to both reimburse expenses and request money back from people. Most Dutch banking apps have that feature, but some make it easier than the other.

Dutch IBAN and Instant Payments

Dutch IBANs start with "NL" letters, but more importantly, these banks are connected to various instant payment systems like TIPS, making your transfers to a different IBAN happen instantaneously. Not at Rabobank though - but they did say the feature should be coming soon.

Communications and UI in English

An app must be in English and you should not be receiving any significant messages from your bank in Dutch unless you read and speak at an advanced level. This is something "traditional" big Dutch banks failed to grasp, and is a reason why new clients choose English-first digital banks at an increasing rate.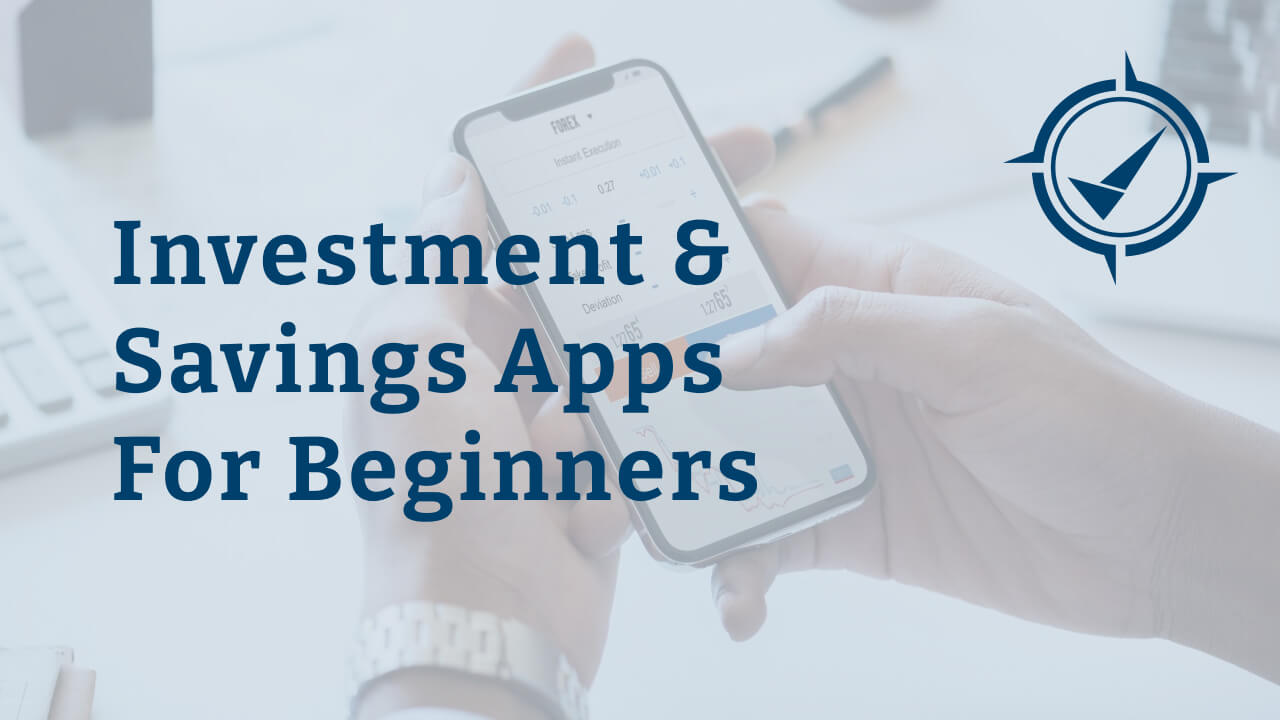 Top Expat Banks in The Netherlands
Not Recommended
You might be surprised to not see any of the "big three" banks (ING, ABN AMRO, Rabobank) in this list. There is no mistake, it is intentional - while these banks do enjoy a lion's share of the Dutch banking market (latest numbers suggest the "big three" has ~85% of total consumer assets under their management), they are not suited for expats and their banking needs at all.
For starters, these banks still force users to speak Dutch - even if you set English as the preferred language in your ING app, you will still get important emails fully in Dutch. Secondly, these banks require your BSN (burgerservicenummer or "citizen service number") to open a bank account for you and as an expat, you will most likely not get one up until at least a few weeks in the country. Not having a bank account can make finding housing a challenge, and poses difficulties to you when choosing a cell contract, so the swiftness digital banks offer is a huge advantage. Lastly, having to make appointments for in-person branch visits weeks in advance is not something a busy expat can afford.
As such, don't be surprised to see an abundance of online-only neobanks in our selection - both our team of experts and the users who went through this support this decision. "Traditional" banks are working hard to catch up to their mobile-first competitors, but alas they are significantly behind when it comes to actually providing a first-class service to their customers and it will still take these corporations quite some time to catch up.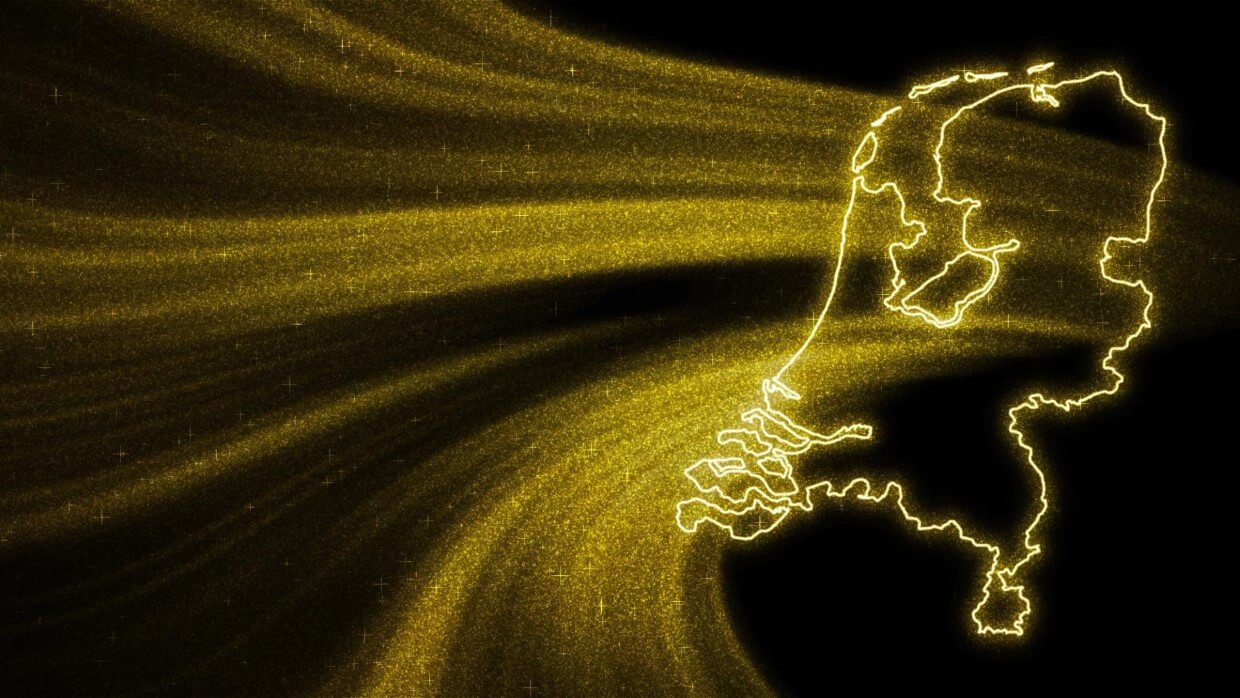 Now that we excluded the majority of banks due to high standards set, we can list the select few banks that made the cut based on an average modern bank client's requirements. Note: we only suggest reputable financial institutions with a banking license granted by regulatory bodies in their respective countries within the EU.
bunq

bunq
Dutch online bank that gives you the freedom to bank like a local all over Europe. The bank's mobile apps are packed with exciting and unique features, and the fully fledged banking license bunq has ensures your money are 100% safe at all times.

5'400'000+

Amsterdam, NL

Expand key information

General Information
Deposit Protection

Up to €100'000

Customer Support

Chat, email

Currencies

EUR, USD, GBP + 12
Bank Accounts
Individuals

Free plan available

Businesses

Starting at €6.99

Joint
Convenience & User-friendliness

Customer Support

Features Available

Value for Money

Overall Rating
Dutch digital challenger bank bunq is also the Netherlands' latest fintech unicorn. The company raised a record-breaking €194 million (highest series A funding round ever!) in late 2021 with a valuation of €2B. This growth is easy to explain - bunq was the driving force innovating the Dutch fintech market after receiving the first banking license given to a grassroots company in over 30 years back in 2015. Since then, millions of users all over Europe enjoy bunq and its abundance of unique and exciting features like joint accounts for up to 10 people or stylish metal cards that help you save the environment. bunq also offers 2,01% interest on savings account on amounts up to €100'000 per customer, paid out monthly into your bank account.
Note: There is a bunq review available in Dutch on our website, as well.
Bank account without BSN in less than 5 minutes, 100% online

Maestro & credit cards included in monthly subscription fee

Insanely convenient joint account option for shared banking

All Dutch banking essentials - iDEAL, payment requests, iDIN, Maestro, bill splitter

Great card acceptance all over the world and fee-free currency payments - perfect for a traveler!

Very fair and transparent pricing - no hidden fees nor "fine print" involved
bunq has very flashy and somewhat childish branding

Mobile app tends to have a few bugs in it after big updates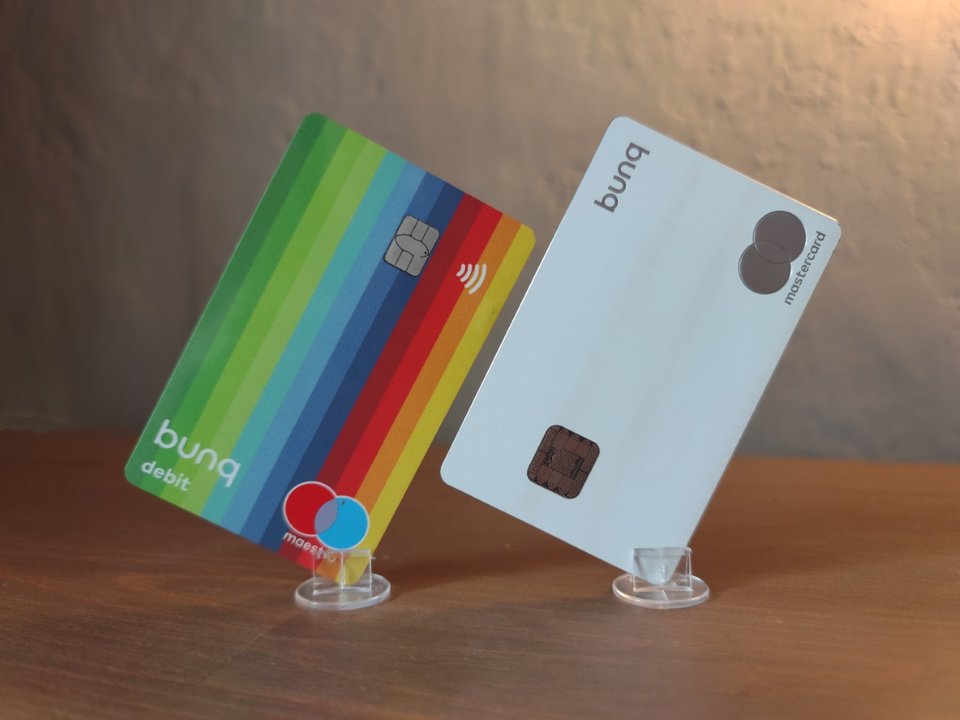 Revolut
Revolut
Europe's biggest neobank, Revolut is a pioneer of mobile-first banking. Offering a wide range of financial services and banking products, including (but not limited to!) trading stocks and crypto, Revolut is a safe option regardless of customer's country of residence.

28'000'000+

London, UK

Expand key information

General Information
Deposit Protection

Up to £85'000

Customer Support

Chat, email

Currencies

30+ currencies
Bank Accounts
Individuals

Free plan available

Businesses

Free plan available

Joint
Convenience & User-friendliness

Customer Support

Features Available

Value for Money

Overall Rating
Despite not being a Dutch bank, Revolut recognized the importance of this affluent and strategically important market, and made sure you can bank like a local, with an international twist. A great fit for a "digital nomad" personality, Revolut offers a variety of services and products that make it easy to understand exactly what you need. And with the flexible pricing tiers, you can be confident you are not overpaying for services you do not need. At the very least, you should take into account that it only takes 5 minutes to open a Revolut bank account, and there's a subscription plan available that comes without monthly fees, so it could be a viable option "for the time being".
Revolut, just like bunq, were featured in our "Best Digital Banks - 2023" selection we suggest you read before proceeding. And if you're looking to get a bank account to share expenses and save together with your spouse, consider a Revolut Joint Account we previously reviewed.
Fee-free currency exchange and international ATM withdrawals if you are on a paid plan

Great investment and savings features

Powerful, easy to use and very straightforward shared banking options
Your IBAN will be from Lithuania. Should not be an issue in most cases, but sometimes it might just be.

Customer service can sometimes be underwhelming
F.A.Q.: Dutch Personal Finance
If you already live in the Netherlands, you might have run into concepts and situations that left you puzzled. We will attempt to clear up any confusion you might have had by answering some of the most frequently asked questions about finance and payments in the Netherlands.
Can a foreigner open a bank account in the Netherlands?
Yes, you can open a Dutch bank account if you are not a citizen. You would, however, need to provide a residence permit or a EU passport to be able to open one. Please note: being able to open a bank account does not guarantee that you are able to get a credit card from a brick-and-mortar bank in the Netherlands.
Can I get a Dutch bank account without a BSN?
Yes, it is possible - however, not every bank allows that. At a "traditional" bank like ING, ABN or Rabobank, you would also need to provide your BSN (citizen service number) upon visiting a branch for an appointment about opening an account. On the other hand, digital banks like bunq only require you to provide it within 90 days of opening an account, which is extremely convenient for an expat.
What bank cards are used in The Netherlands?
The most common cards are MasterCard Maestro and VISA V Pay, which the Dutch call "pinpas" or "betaalpas". Surprisingly, a lot of stores do not accept debit and credit cards. This is changing now, as both Mastercard and Visa announced retiring these cards in 2023, so the acceptance of debit/credit cards in the Netherlands is increasing fast.
AmEx, Diner's Club and Discover cards are not usually accepted outside of airports and some stores catering to tourists from outside the EU.
Is cash used a lot in Amsterdam and other Dutch cities?
No - Dutch vendors highly prefer card payments to cash. In fact, it is quite common to see "PIN Only" signs at stores, meaning you would not be able to pay in cash. You definitely need a bank card traveling or living in the Netherlands.
Can I get a mortgage in The Netherlands as an expat?
Yes, it is possible to get a mortgage as an expat. Generally, you would need to provide the following:
Employment contract for an indefinite time
Bank statement (last 6 months)
Credit history statement
Permanent residence permit or EU passport
Expect to borrow roughly 5 times your annual gross wage. Until 2022, the only bank providing mortgage services to expats was ABN AMRO. Then the Dutch neobank bunq became the first mobile-first bank in the world to offer mortgages to users.
What options do I have as a freelancer in NL?
If you intend to work as a self-employed specialist in the Netherlands, you would first need to register as a ZZP (zelfstandigen zonder personeel, i.e. "independent without personnel") or an eenmanszaak ("one-man business"). After you receive your KvK (Chamber of Commerce) number, you can set up a company bank account. And this is basically it - you can now focus on your business.
And do not forget to check out our guide to the best digital banks for freelancers available on the market today!
How much does a bank account cost in the Netherlands?
It depends on your personal use case, but you can expect to find a bank account at a reputable bank for €2-€3 a month. However, if you want to have a savings account, transfer money abroad or have additional bank cards, you might run a bill of up to €20 a month.
Can you pay using a phone in the Netherlands?
Absolutely - you can use Apple Pay or Google Pay at most stores, markets, shops and museums in the Netherlands. Almost all of the major banks available to a Dutch resident support both contactless payment services.
What is a Deposit Guarantee Scheme (DSG)?
A deposit guarantee scheme is a government-backed scheme that protects your savings if a bank, building society or credit union goes bust. The scheme covers deposits of up to €100,000 per person, per financial institution, and acts as an additional mechanism of customer protection in case of unexpected (and extremely unlikely) events.
What is the Dutch Bank Switch Service?
The Bank Switching Service (Overstapservice in Dutch) is a service offered by payment service providers in the Netherlands that ensures payments are automatically processed smoothly for 13 months after switching from one payment account to another. Transactions are transferred to the new payment account, and creditors are informed of the new account number, for example. This is supported by most Dutch banks and makes switching very easy.
For additional information, instructions on how to request it and a list of participating banks, make sure to read our "Guide to Bank Switching Service in the Netherlands".
More Information About Dutch Bank Accounts
We hope this guide has given you a good overview of the Dutch banking system and what to expect when opening a bank account in the Netherlands. It can be a bit daunting at first, but once you get used to it, you will quickly see that it is not so different from banking in other countries. So go ahead and take the plunge - we are sure you will find it easier than you thought it would be, especially if you followed our guide!
Your next step: selecting one of Europe's best banks and feeling the satisfaction of kicking off the new beginnings in your life!
Featured Content