Monese Classic vs bunq Easy Money
Comparing the most popular plans from two top digital banks
Deciding between Monese Classic and bunq Easy Money? The comparison below contains the results of our experts' investigation into these two plans, their benefits and terms. Below you will find a brief introduction for both of the banks, followed by a side-by-side comparison table of products available, benefits and fees of both accounts. A brief summary along with a list of pros and cons and our verdict can be found at the end of this page.
Digital banking has become increasingly popular in recent years, offering a convenient and modern alternative to traditional banks. Monese and bunq are two well-known digital banks that offer a range of bank accounts suited for any audiences - businesses, individuals and even joint bank accounts. In this article, we will compare the Monese Simple account and the bunq Easy Money account to help you decide which one is the perfect fit for you. We will look at the fees, features, and benefits offered by each account and provide a summary of the pros and cons of each option. Whether you are a seasoned digital banking user or new to the world of online banking, this comparison will provide you with all the information you need to make an informed decision.
Quickly jump to:
Monese Classic
bunq Easy Money
Comparison Table
Pros & Cons
Our Verdict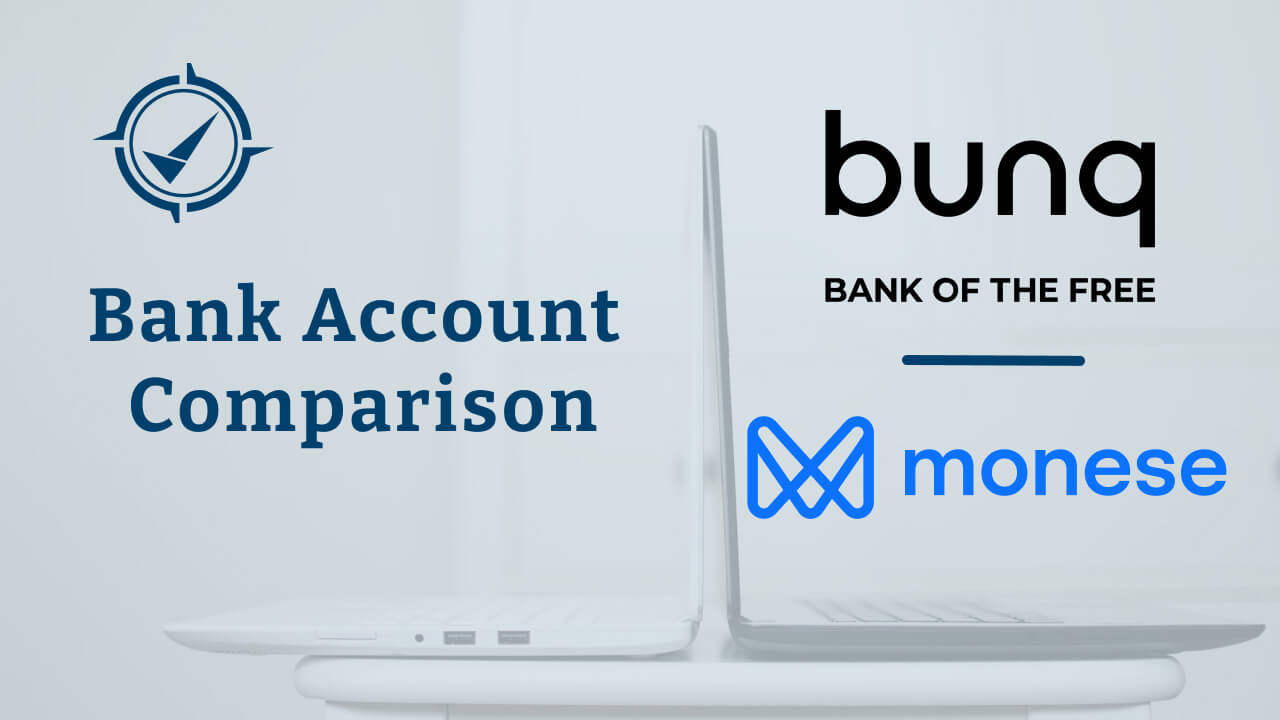 Bank Accounts for Individuals
Read our detailed reviews of personal bank accounts available at some of the world's most popular online banks, compare the plans they offer, explore their pricing and discover all the hidden fees.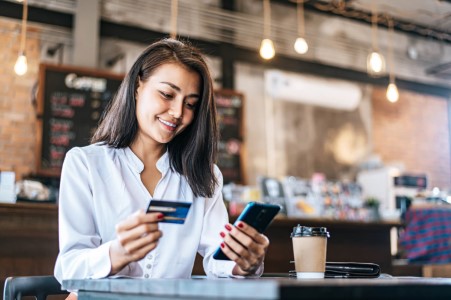 It is important to keep your specific use cases in mind and identify the key characteristics you care about. In order to assist you in this assessment, we provide a side-by-side breakdown of features and fees between Monese Classic and bunq Easy Money in a comparison table below.

Classic

Easy Money
Price, per month
£ 5.95
€ 8.99
Commitment
Cancel monthly
Cancel monthly
Sign-up bonus
-
30 days free
Official website
monese.com
bunq.com
Accounts
IBANs
BE, GB
NL, DE, FR, ES, IE
Sub-accounts included
1
25
Shared accounts
Free joint account
Up to 10 people
Child accounts
❌
✔️
Mobile Payments
Apple Pay
✔️
✔️
Google Pay
✔️
✔️
Samsung Pay
❌
❌
Cards
Cards available
Mastercard
Mastercard
Cards included
1
3
Maestro/VPay
❌
✔️
Debit cards
✔️
✔️
Credit cards
❌
✔️
Virtual cards
✔️
✔️
Extra card fee
-
€ 3.49 p/m
Replacement fee
£ 4.95
€ 9.99
Free replacements
-
1 per year
Metal card
❌
✔️
Wooden cards
❌
❌
Payment Methods
iDeal
❌
✔️
SOFORT
✔️
✔️
Bancontact
❌
✔️
Various Fees
SWIFT (receive)
N/A
€ 5.00
Foreign exchange fee
2.00%
0.50%
Currency fee-free limit
-
-
ATM Withdrawals
Daily limit
£ 500
€ 1000
Free withdrawals, per month
-
6 times
After that, per withdrawal
2.0%
€ 2.99
Withdrawal fee abroad
2.0%
€ 2.99
Interest Rate
Current accounts
0.0%
❌
Savings accounts
❌
None%
Transaction & Deposit Limits
Deposit limit
£ 50,000
-
Deposit Protection
Up to £85'000
Up to €100'000
Monthly spend limit
-
-
Other financial products
Overdraft
❌
❌
Investments in-app
❌
✔️
Crypto trading
❌
❌
Cheques
❌
❌
Cashback
❌
❌
Insurance
Accident, medical
❌
Lounge access
❌
❌
Transaction categorization
✔️
✔️
Purchase protection
UK only
❌
Round-up savings
✔️
✔️
Budgeting features
✔️
✔️
Deals & Discounts
✔️
✔️
Other benefits
Free foreign spending
Dual PIN, Auto-invest
Learn more
monese.com
bunq.com
bunq & Monese: Pros & Cons
The detailed breakdown of dozens of terms and complex fee structures can get overwhelming - to avoid that, here are some of the key benefits and disadvantages of both Monese and bunq's propositions.
Monese Classic
Fee-free amount of cash withdrawals, deposits are available in the Classic plan at low monthly fee.

You can benefit from hassle-free free card payments in foreign currency.

Low fee when making bank transfers in available foreign currencies, starting at only 0.5%.

Not properly localised for EEA countries just yet. For example, you cannot make iDeal payments which is essential for residents in Netherlands.

You don't get additional banking feature comparing to the free-tier Simple plan.

Monese is not technically a bank. While security measures are in place, it comes with some limitations in terms of financial products they can offer in the future.
bunq Easy Money
Works wherever you go: local IBANs in 4 European countries and an array of currencies available for Easy Money users.

Up to 25 sub-accounts, each with an individual IBAN and automated payment categorization make budgeting very easy.

Joint accounts for saving and spending with up to 10 people included for free.

Low ATM limits - you can only withdraw €1000 a day, and that limit can not be changed.

No purchase protection, flight cancellation nor travel insurance.

Slightly confusing app UI - takes a while to get used to how certain actions are performed.
Multiply Your Wealth
Doesn't matter if you're just saving up for that summer vacation or if you're planning your retirement, the best time to start investing is now. Explore our curated list of the best investment platforms and apps available today at Fintech Compass. Make your money work so you don't have to.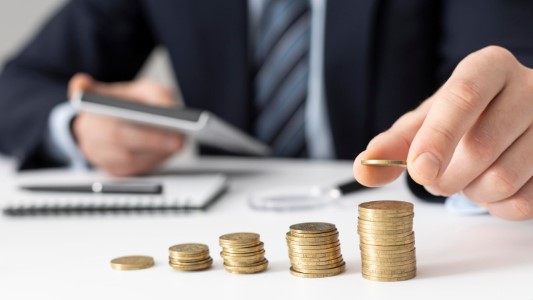 Our Verdict: Monese Classic or bunq Easy Money?
In conclusion, Monese and bunq are both reputable digital banks that offer a range of financial products, including bank accounts. Both the Monese Simple account and the bunq Easy Money account offer a range of features and benefits, such as virtual and physical cards, low fees, and convenient mobile banking apps. It's no wonder both of these banks were featured in our experts' selection of the best digital bank accounts of 2022.
However, there are some key differences between the two accounts - we went over these in this article. Ultimately, the right bank account for you will depend on your individual financial needs and priorities. It is important to carefully consider the fees, features, and benefits offered by each bank before making a decision. And it makes sense to also consider other outstanding neobanks reviewed on our website - don't restrict yourself!
Choose Monese Classic if...
You live in the UK or have relatives in Romania
You're looking for a simple, yet powerful bank account
You want to work on your credit history

Monese website
Pick bunq Easy Money if...
You want your bank to offer exciting and truly unique features
You live in the Netherlands or Belgium
You want to build an investment portfolio easily accessible from your banking app

bunq website
If you found any of these plans to be a good fit for your specific banking needs, you will find links to their official websites or apps below. By signing up via links on our website, you support us in our mission of making finance easy and accessible to everyone.
⚠️ Please note that the information on pricing, contract terms and availability of products in certain markets is subject to change and can differ from what is stated above. We aim to keep this comparison as accurate and up-to-date as possible, but we advise you to treat the information provided above as indicative and always check banks' official websites for actual terms before signing up. ⚠️
Featured Content
Interested in boosting your financial knowledge? Make sure to visit our collection of educational, informative and "Best of" articles and ratings today - or select any of the latest articles below. Because in the 21st century, knowledge is key to your financial health.